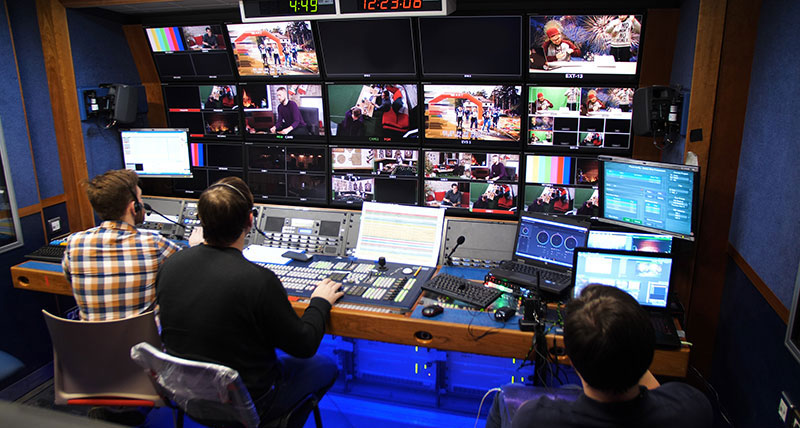 As cloud operations get underway for more broadcasters for more functions, including playout, the idea of a hybrid approach to transitioning from on-premises infrastructures to cloud services, hardware and software is often talked about. But exactly what such an approach means on the ground, and how to make it happen, is not always clear.
Here, Brendon Mills, General Manager of Playout & Networking at Imagine Communications, proposes a hybrid approach that allows broadcasters to continue working with their existing on-premises equipment, while benefiting from cloud systems. He also identifies several roadblocks on the path to a fully cloud-based infrastructure could leave the broadcast industry in a transitional phase for many years if not understood and managed properly.
Comparing Scenarios
Going back to basics, he outlines the traditional on-premises video playout scenario using dedicated software and hardware — servers, storage devices, controllers and other equipment — installed and maintained within a facility. These components handle all stages of content playout from ingest, storage, merging multiple video feeds into a single stream, ad insertion, scheduling and encoding to transmitting media content via terrestrial, satellite or the internet. As well as this physical infrastructure, the entire workflow relies a large team of dedicated staff to operate it.
Brendon said, "By now, most broadcasters have become aware that cloud playout involves virtualising and hosting those playout functions in the cloud on platforms like Amazon Web Services, Microsoft Azure or Google Cloud. By using the cloud environment, broadcasters can simplify their on-premises playout workflows, dramatically reduce infrastructure costs, and scale their operations to accommodate changing demands. Meanwhile, they can take advantage of remote collaboration, simpler accessibility to content from multiple locations, and more efficient content generation.
Not a Perfect World
"It's easy to see why the introduction of cloud technology and the excitement it generated led many in the broadcast industry to assume that playout would quickly transition to the cloud and render on-premises systems obsolete. However, cloud-based playout systems do have some drawbacks."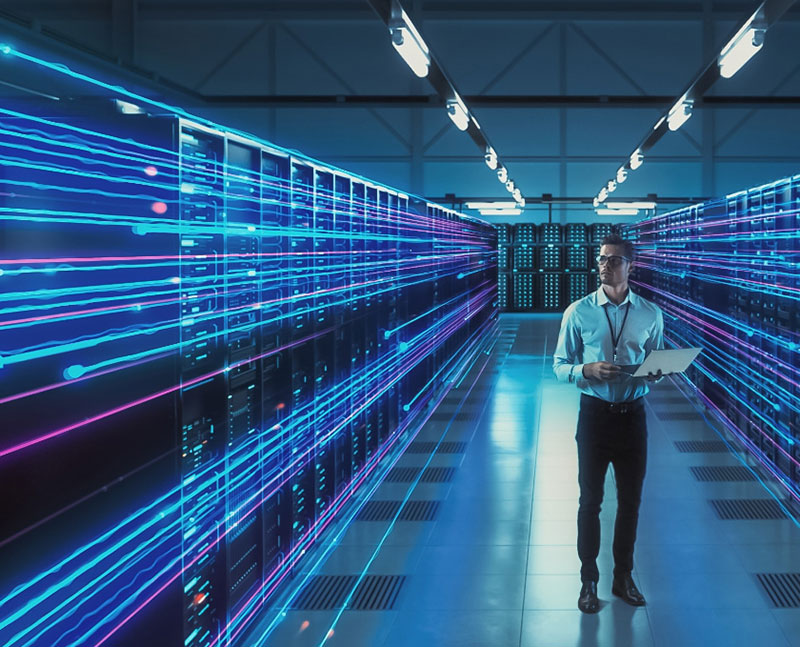 An area of particular concern is latency. Transmitting data over networks introduces latency, as does processing on remote cloud servers, encoding and decoding processes, and the monitoring and feedback loop. For broadcasters that require perfectly smooth, uninterrupted live feeds, even a delay of a fraction of a second is considered unacceptable.
Another issue is that cloud-based playout systems rely on stable, reliable internet connectivity. "Any disruptions or outages can impact the ability to access and control playout operations," noted Brendon. "Especially in regions with unreliable internet infrastructure, this dependency introduces a level of vulnerability. Also, cloud-based playout systems often come with predefined features and configurations that limit the level of control and customization that broadcasters have over their playout workflows."
Cloud Economics
Further, while cloud playout reduces local infrastructure costs, it introduces other costs related to cloud service subscriptions and data transfers. Video content, especially at higher resolutions, requires substantial data for transmission – a typical compressed channel operates at 15Mbps. "To meet broadcasters' standards for delivery without interruptions or glitches, cloud service providers have to run an ideal data pipeline, which has to be paid for," Brendon said.
"Finally, most cloud playout services are based on OPEX-oriented subscriptions or SaaS cost structures. While it is possible to procure and capitalize the software licenses for cloud infrastructure, the compute, storage and ingress/egress charges for cloud services are a significant, ongoing expense, especially for UHD content. The commercial terms of on-premises infrastructure are still easier to capitalise, and the software licenses tend to be perpetual as opposed to subscription or SaaS. In times of economic uncertainty, broadcasters may well prefer to capitalise their infrastructure costs and limit ongoing OPEX charges."
The Best from Both Worlds
Brendon advises that at this stage, moving to cloud playout is a matter of taking the best from both worlds – in other words, a hybrid approach. "For cloud playout, the systems to replicate all the critical requirements of on-premises systems are still evolving," he said. "So instead of trying to make the switch to a completely cloud-based infrastructure now, Imagine Communications recommends that broadcasters combine on-premises equipment for essential channels with cloud services for less complex operations.

"A gradual transition from one operational world to the next allows broadcasters to optimise their existing capital investments in on-premises infrastructure, and take advantage of the low latency, reliability and operational control of ground playout."
At the same time, they can start accessing various opportunities specific to cloud technology. One of those is lowering the costs of disaster recovery. To make sure of precise continuity in the event of equipment failure, broadcasters need to operate channels with a backup channel running simultaneously. If a failure occurs, the feed instantly switches to the backup without any noticeable interruption or loss of video frames.
When conducted on-premises, such recovery measures necessitate duplicate investments. By leveraging the cloud, however, broadcasters can establish and operate the backup channel at a reduced cost while maintaining the necessary redundancy for uninterrupted broadcasting.
Pooled Backup
Imagine goes one step beyond traditional disaster recovery by enabling pooled backup channels via the Aviator Orchestrator unified management platform and its multi-site capabilities. Pooled physical storage is consolidated from multiple storage devices into what appears to be a single storage device, or pool, of available storage capacity. A central console manages the storage.
As the system receives I/O requests, it relies on software to identify available storage capacity from physical devices and then aggregate it as a pool of storage that conventional architecture servers can use or, in a virtual environment that virtual machines can use.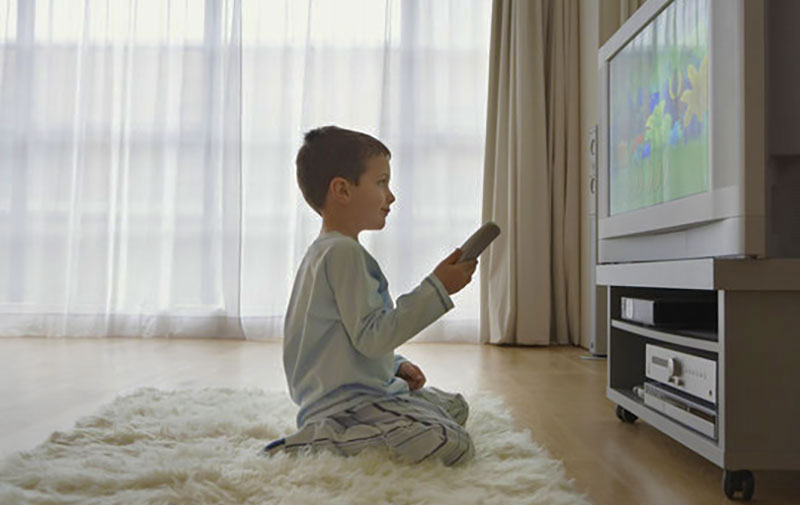 "Pooling backup channels lowers the cost of licenses and hardware requirements typically used by disaster recovery. This pooled backup feature is unique to Imagine and makes a cost-effective way to enable hybrid playout disaster recovery," Brendon said.
Channel Flexibility
He also notes greater flexibility for channels in the cloud. "For free ad-supported streaming television (FAST), which has suddenly taken over headlines over the past couple of years, the cloud allows much more flexibility in content delivery than on-premises systems," he said. "With the cloud-based systems, all files – including pre-recorded shows and other content – can be stored in the cloud, enabling smooth playback directly from the cloud itself.
"FAST channels can then function autonomously with minimal playout monitoring – requiring sporadic checks every two days or so – and allow broadcasters to extend their reach to a broader audience and increase revenue through the further advertising opportunities."
Cloud-based playout systems also give broadcasters an opportunity to explore innovative channel concepts that deliver a more immersive, tailored viewing experience for audiences. For instance, during major events like the Olympics, broadcasters can create pop-up channels with alternative camera views and perspectives, setting them up quickly in the cloud with a predetermined lifespan. Once the designated period is over, the channel can be deactivated.
Broadcasters can create thematic or specialty channels as well, focussing on specific content or genres rather than offering a broad range of programming. Such a channel creates a dedicated platform for viewers interested in a particular subject.
Being Prepared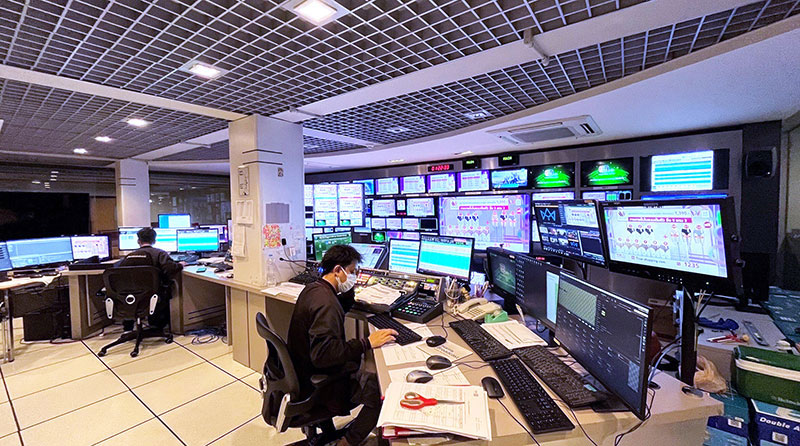 Brendon feels certain that, with time and experience, the broadcast industry will complete its transition to a fully cloud-based playout infrastructure. "The pieces are already starting to fall into place," he said. "For a start, the cost of data transmission is decreasing rapidly and will continue to do so. Furthermore, technological advancements like adaptive bitrate streaming, advanced video transcoding and compression algorithms, faster and more stable network connections and similar factors have made marked progress in meeting broadcast industry standards for video playback."
Nevertheless, he estimates the stage between on-premises and fully cloud-based systems is still likely to persist for the next five to 10 years. On-premises equipment already purchased by broadcasters has lifespans that can range up to 15 years, and the gradual depreciation of these existing investments needs to be taken into consideration. "It isn't financially practical for broadcasters to just abandon this gear overnight when it still meets their needs," Brendon said.
Moreover, cloud-based technology still needs time to catch up to and align with the range of capabilities today's on-premises systems can achieve. Latency issues alone will require significant technological development to overcome. Meanwhile, adopting a hybrid approach allows broadcasters to access advantages of both on-premises and cloud environments, and optimise their operations as they prepare for television broadcasting into the future. imaginecommunications.com