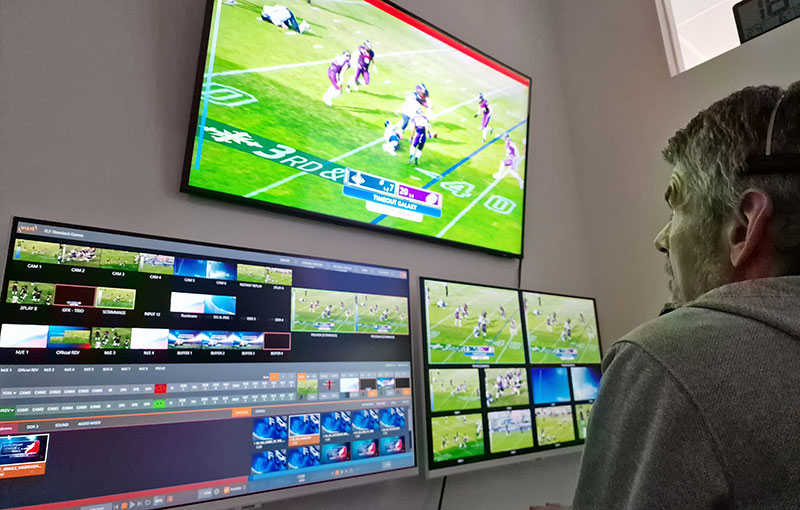 The European League of Football (ELF) now represents 17 teams across nine countries, and more continue to join each season. ELF viewership is also growing, expected to reach more than half a billion households worldwide through the official ELF Gamepass OTT Streaming service and European TV networks.
To continue this growth, the ELF and their production agency, novel.media in Munich, wanted to improve viewer experiences with new features and complex graphics, and increase their video quality. They also wanted to enhance the value for existing and potential sponsors by improving advertising options. At the same time they wanted to reduce production costs and resource consumption.
Therefore the ELF had a secondary vision for its 2023 season – moving to live cloud production, which they considered would make all of these goals much more achievable.
Believing that a flexible 'best available' approach to the live production tools they needed, combined with a scalable cloud infrastructure, would become critical elements for their operations in the near future, the ELF and novel.media worked with Vizrt and AWS to support them in their cloud project. With just a few weeks to go before the games began, Vizrt and AWS proposed an end-to-end cloud setup running on the Vizrt Live Production Solution – Vizrt products deployed through the Viz Now SaaS – and then selected the appropriate third-party production tools.
All components in the Live Production Solution - Viz Vectar Plus for 4K Switching, Viz Engine to output graphics, Viz Mosart automation software and Viz Now, which automates the deployment of the software from the cloud – were connected by NDI.
Choosing to operate in the cloud meant the ELF and novel.media operators have on-demand access to types of live production tools that niche sports broadcasters would normally be unable to acquire. Image-based augmented reality graphics that attract fans, and eye-catching virtual advertising, are generated by Viz Arena while, from the cloud, Viz Engine renders out the graphics in real time and software-based video/audio switching is made possible with Viz Vectar Plus.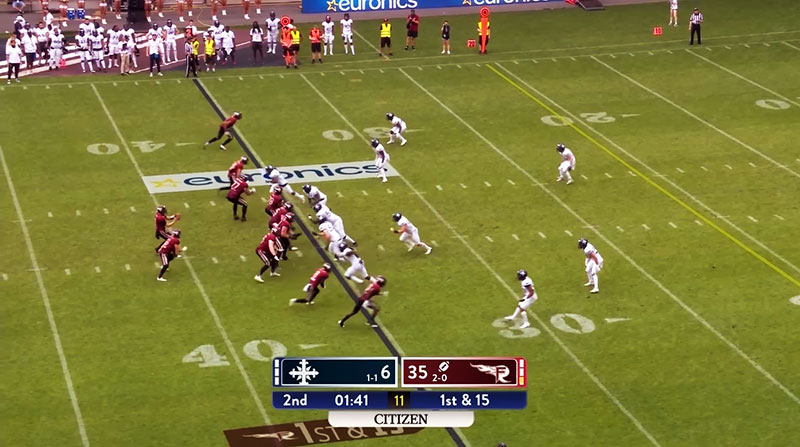 3Play, NewTek's multi-cam sports editing system with playback tools specialised for replays and slow motion, is also available via Viz Now as a cloud-based service. Essential to achieving the tight deadline, Viz Now saved the team installation and setup time by automating the deployments into AWS, and acts as a portal to launch and shut down the live production environments as they are needed.
Due to Vizrt's interoperability is what made it possible to also integrate the team's preferred third-party tools into Viz Now's automated deployment workflows. These included Comprimato Live Transcoder for encoding NDI to SRT for playout, and a Tractus Multiviewer for NDI, which is made for viewing up to 16 NDI sources at once.
On the ground, two LiveU LU800 field units convert a total of eight SDI signals to SRT in 1080p and transmit them over 5G to AWS, where they are decoded to NDI by virtualized LiveU LU4000 units.
novel.media operators produce up to four games concurrently, working in four new control rooms on-site at their Munich premises, where they can access and manage up to six of these cloud live production environments directly through Viz Now.
Viz Arena was an important element in achieving the goal of improving the viewer experience and increasing sponsor value and visibility. Controlled by OnAir Graphics operators, Viz Arena uses data generated from video captured during the game to add augmented reality (AR) graphics to the main cameras. These graphics supplied fans with extra game and player information, as well as applying the virtual 1st and 10th lines, displaying virtual ads composited flat onto the pitch – and adding some excitement.
To increase local content relevancy for fans, the system was designed to support multiple signal outputs from the Viz Vectar Plus switcher. Depending on the match being played, a graphics-only signal is sent to local broadcasters who insert their own presenters and L-frames, and another signal broadcasts through the ELF OTT channel Gamepass and uses Spalk Virtual Commentary Studio localisation service for commentary in up to seven languages.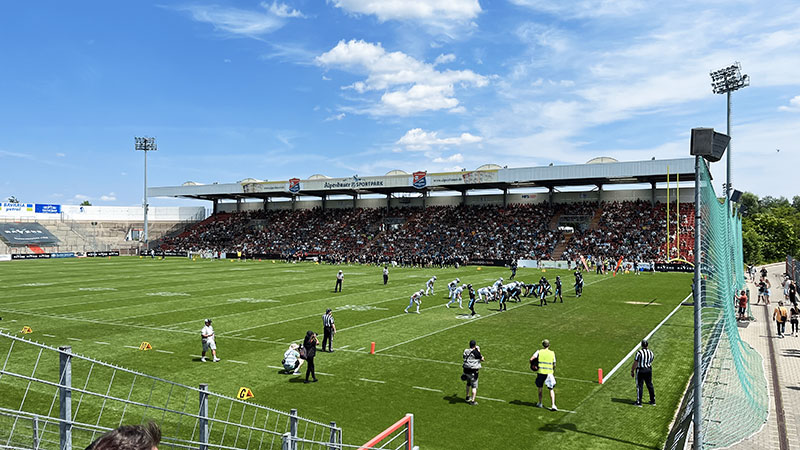 A standard world feed with graphics, presenters, ambient sound and multilingual commentary is published to ran.de online sports channel, while an equivalent signal featuring ELF, Czech or Polish presenters and virtual sponsor advertising goes out through the ELF Platform and a Czech or Polish broadcaster, depending which team is playing.
"What the European League of Football has achieved in just three weeks with AWS and Vizrt is a testament to the power of the cloud," said Marc Aldrich, General Manager, Global Media & Entertainment at AWS. "The fan experience is central to any sports production, and by moving its production pipeline into the cloud, the European League of Football will be able to create more memorable match broadcasts that let fans dive deeper into the game. We look forward to seeing how this architecture continues to evolve as well as what it enables."
Speaking of the ELF's decision to produce the entire season in the cloud, Zeljko Karajica, CEO of European League of Football commented that it has helped them limit the volume of travel and outside broadcast (OB) truck equipment that productions of this quality and scale typically require, and lowering the amount of energy consumed. www.vizrt.com