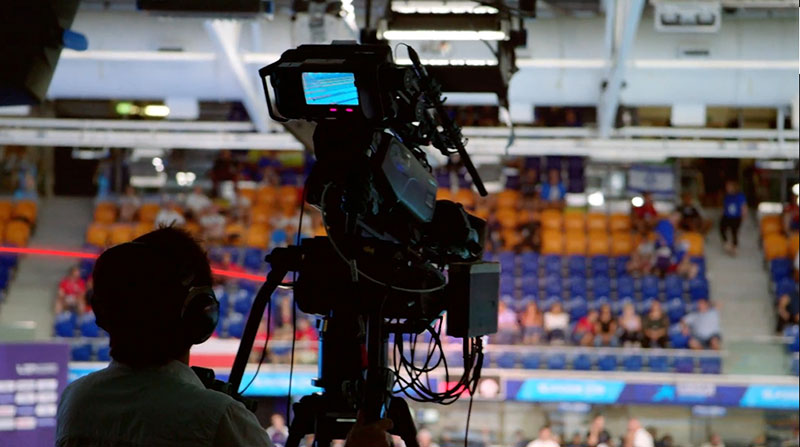 Eurovision Services served as a live contribution partner for the 2023 edition of the major tennis tournament held in Paris in May. Eurovision Services connects audiences to live events via a global network, blending satellite, fibre and internet connectivity, carrying many hours of live and recorded content annually for sports federations, media organisations and event owners. The company collects, processes and distributes media as clients require, and continuously adapt their services to meet the demands of audiences and rights holders.
For the tennis, Eurovision Services deployed Appear's X Platform to deliver live 1080p HD channels during the competition, capturing action from the tennis courts and press conference interviews. Only two Appear X10 units covered the delivery of Eurovision Services' live HD channels from the tournament site. The team was able to limit the impact of many aspects of the project – such as energy consumption, shipping costs, power usage and on-site production space – without compromising the quality or latency of the broadcast.
The X Platform had the density and flexibility Eurovision's services needed to encode and deliver its live feeds while scaling to handle the volumes of camera feeds as they increased and decreased. The X Platform is designed to have near-limitless capacity. It has bi-directional 10G IP interfaces with the ability to route up to 140G of traffic internally.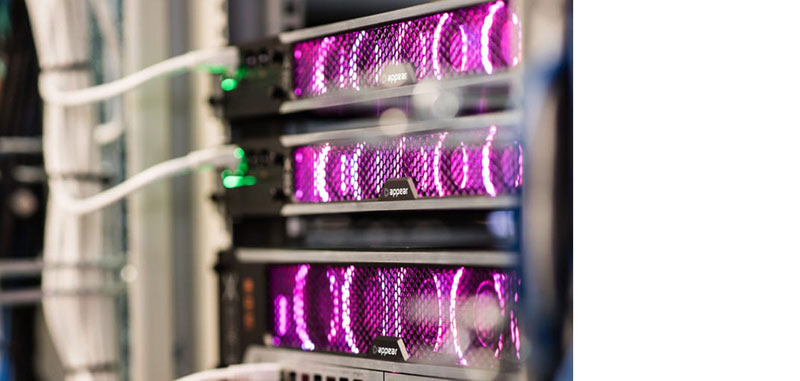 Appear's X Platform
The X Platform is a high-capacity, versatile, ultra-low latency platform for high-speed video networking, also encompassing IP security and compression. It aims for ease of configuration and operational resilience supporting live contribution, enabling next-generation remote production and distribution workflows. It blends standards such as HEVC/AVC, ST-2110, JPEG XS, Zixi and high-capacity SRT, with many different processing, Network Address Translation (NAT) and firewall functions. As a high-capacity IP gateway, it supports any input formats to any output formats.
The X Platform includes Appear's ECx110 modules for HEVC ultra-low latency encoding and decoding. It is unusual for its ability to support ultra-low latency, HD and UHD compression with SDI and ST-2110 uncompressed I/O, at scale and with 1RU or 2RU short-depth chassis options.
As part of Appear's ground-to-cloud vision, the X Platform enables media companies to send signals from cameras at an event to a cloud production platform without the need to send a mobile unit and accompanying production team. In primary distribution and video transport to and from the cloud, the platform enables cost-efficiency through transport over the internet. www.appear.net