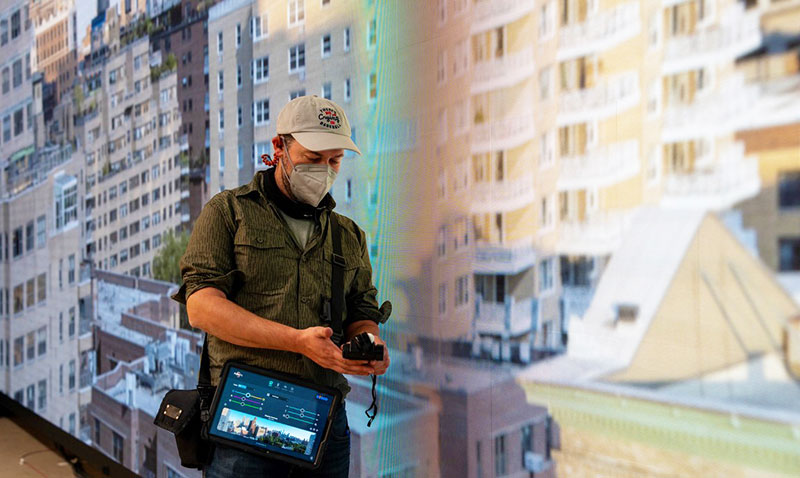 Gaffer Derek Gross, working on the set of 'Full Circle'.
Virtual production continues to gain recognition and attract proponents as directors, producers and crews build confidence with the techniques and equipment. More productions are seeing the potential to capture more content in-camera, make creative decisions on set while preserving their options, and achieve their goals with smaller crews within a single studio.
But virtual production can be expensive for filmmakers, logistically challenging and limited in terms of creativity and flexibility. It demands that users learn an entirely new workflow, and are supported by a knowledgeable team. Productions that use virtual sets with LED walls also need very high quality backgrounds, created with an awareness of camera motion.
Consequently, as interest in VP grows within the M&E industry, so does filmmakers' need for better tools and more straightforward workflows. Fortunately, efforts are continuously underway to better equip virtual production crews and filmmakers to work more efficiently, helping them avoid spending excessive time in pre-production and move on to shooting.
The RDX LAB System
Rosco Laboratories and visual effects studio FuseFX have worked together to develop a system accessible to as wide a group of filmmakers as possible, and suitable for productions of any size. Rosco builds and maintains a library of high-resolution, cinematic digital background images, created specifically for use in filmmaking and television. Rosco and FuseFX debuted their prototype, called the Rosco Digital Experience Live Action Backdrop System (RDX LAB), in April 2022 at the BSC Expo in London.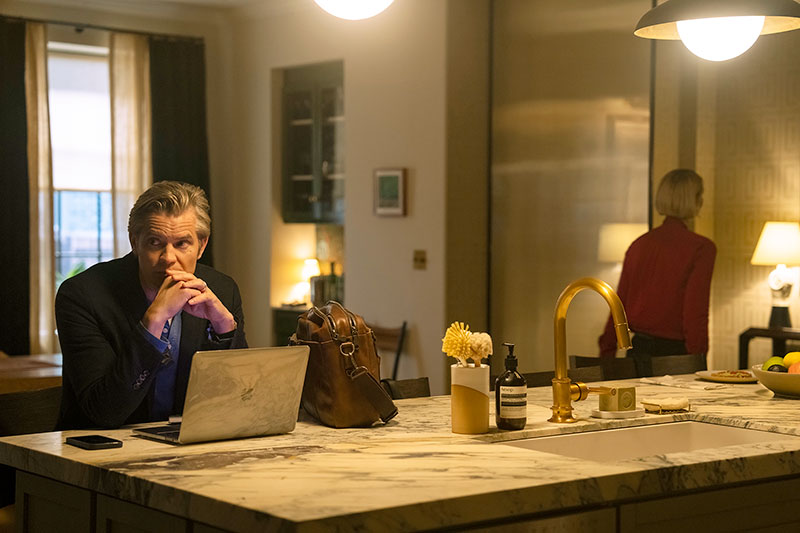 Using VFX software by FuseFX, RDX LAB works directly with Rosco's background content library, giving production teams the means to reduce the time and cost typically needed to build environments in pre-production. Rendering through Unreal Engine, it does the work of precisely combining the background content with visual effects, so that the team can spend more time focusing on their roles on set.
The operator controls the complete system through a mobile app. The imagery can be scaled, customised and made suitable for use as background settings for live action shoots on LED volumes almost instantly, and then be altered to reflect several different perspectives. Options include moving smoothly from day to night, changing horizon lines, altering the weather by adding rain or fog and other tasks – all with the ability to control the motion of elements within the image, and to track cameras.
Lights, Camera, Action
Camera effects like zoom, parallax, colour, contrast, blur and others can also be adjusted directly through the app. RDX LAB gives cinematographers backdrops that are ready for production and can be modified in real time, giving them more control over their imagery and moving creative decision-making back on set from post-production.
When the RDX System prototype made its first public appearance at Cine Gear Expo 2022 in June, gaffer Derek Gross previewed the system's capabilities at the show and proposed using it to Director and DoP Steven Soderbergh for Max's series Full Circle. Although Steven had initially hoped to shoot on location in an apartment in New York City, various factors led to the decision to shoot in a studio and, eventually, to giving Rosco and FuseFX's LED solution a try.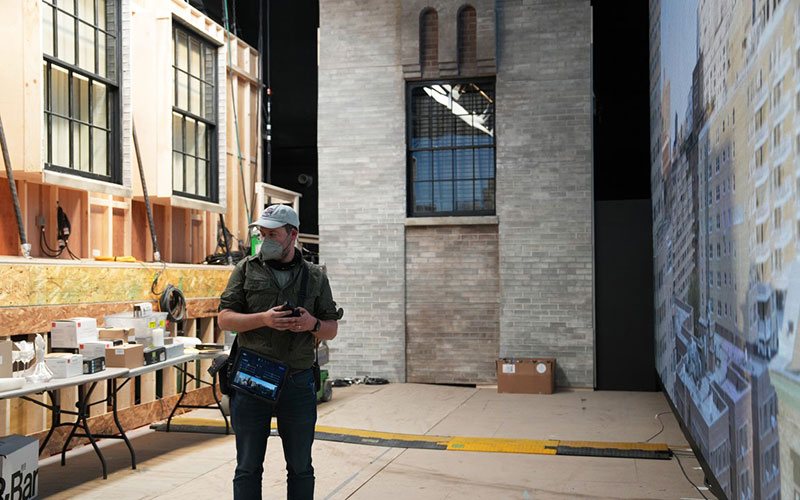 Not surprisingly, he still had reservations about deploying a completely new approach to production, without a track record to refer to, on a project that was expected to attract quite a bit of attention.
Simply Invisible
An initial testing phase demonstrated the RDX System's ease of use. "Its simplicity made it a good choice for the show – once it was set up and tested, it was as if the wall wasn't even there," said Rob Striem, Unit Production Manager on Full Circle. "Steven could direct creatively and shoot scenes exactly how he visualised them, without having to think about the content in the background. Overall, we were pleasantly surprised by the affordable cost and reliability of the system, which made it a worthwhile investment considering the amount of time it saved us on set."
Rob found he could treat the stage like a practical location, in that the set became 'invisible' to him, which was exactly what he was looking for. "It fools you," he said. "At a certain point, you just feel you're in a real space and you stop thinking about it. As a filmmaker that's the goal, for it to become integrated in an organic way to your approach."
Steven said the system did fool many members of the crew. "It was always funny to be working on the set, which was built to work as a real apartment with hallways and elevators. You're in there for five or six hours working on a scene for which you've set the iPad to 3.30pm in the afternoon. When you're done with that, you switch immediately to another mode and watch everybody's head spin because they've psychologically shifted into a space where they thought we were in an apartment at 3.30pm. It made me laugh to watch people's reactions when they realised that we were still on a stage."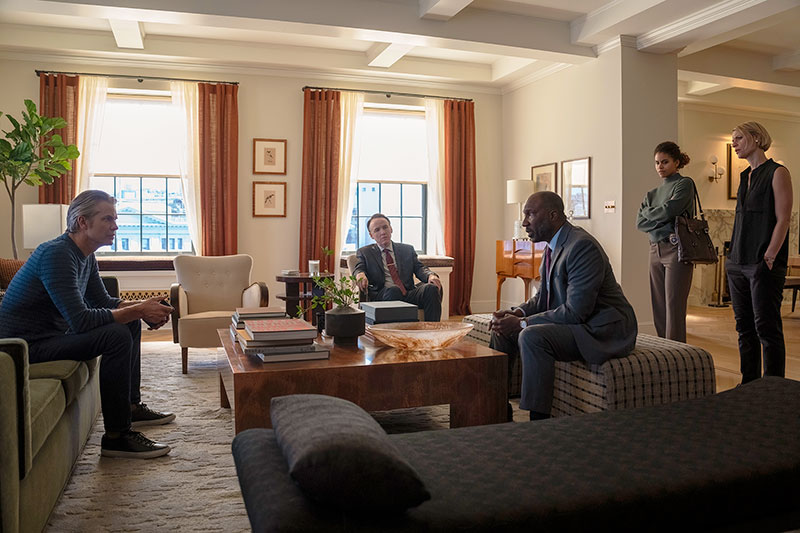 Lighting Customisation
As well as cinematography, the RDX System had specific advantages for the lighting crew. Because it creates realistic in-camera images, it can replace green screens, which tend to be difficult to light. It maintained flexibility as well, with the ability to change background imagery in real-time and is designed to retain realistic lighting and reflections on set.
For the lighting of Full Circle, Rosco and FuseFX were able to customise the RDX System specially for gaffer Derek Gross and his team. Derek said, "We had a custom seven-layer image that we could manipulate and had the ability to change focus, colour and lighting directly in the system – all very quickly with virtually no lag." This meant they could use the controller of the RDX System to make fine, nuanced adjustments based on what was shot.
Pushing Scale and Resolution
As the first industry production to use the RDX System, Full Circle made further demands on Rosco's developers. The show required digital backdrop images to be displayed on an 180ft flat LED wall made up of about 1,000 tiles. RDX LAB is highly scalable, but supporting a virtual set of that magnitude called for extra, purpose-built functionality.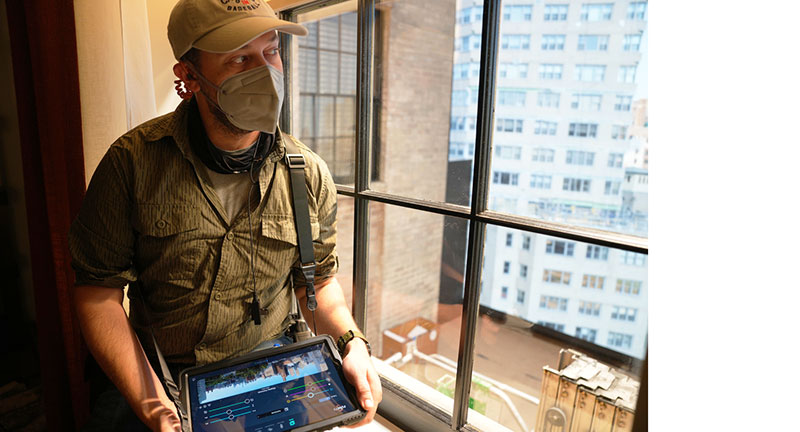 With limited time available before production began, virtual production facility Carstage and video display specialists Visual Alchemy worked with Rosco and FuseFX to set up a workflow allowing the RDX System to run smoothly through Unreal Engine, and scale and display high-resolution images onto the screen. This workflow started with RDX supplying the content and 4Wall supplying the LED wall, and then Visual Alchemy and Carstage delivering the integration services to run the wall, including the media servers and processors.
Led by Carstage's owner Joseph White and Director of Technology Kim Dowd, with Visual Alchemy's owner Mike Siem, the teams designed, built and intensively tested the system over the course of three weeks. The final result was a new support system that, when paired with the RDX System, could almost instantly scale-up and display sharp, accurate images onto the LED screen that could be controlled in real-time from an app.
Impact
"It was a challenging project, but working with the RDX System was a great opportunity," said Mike. "The ability to control the weather or add layers to images really is a huge time saver and will have considerable impact on productions in the future."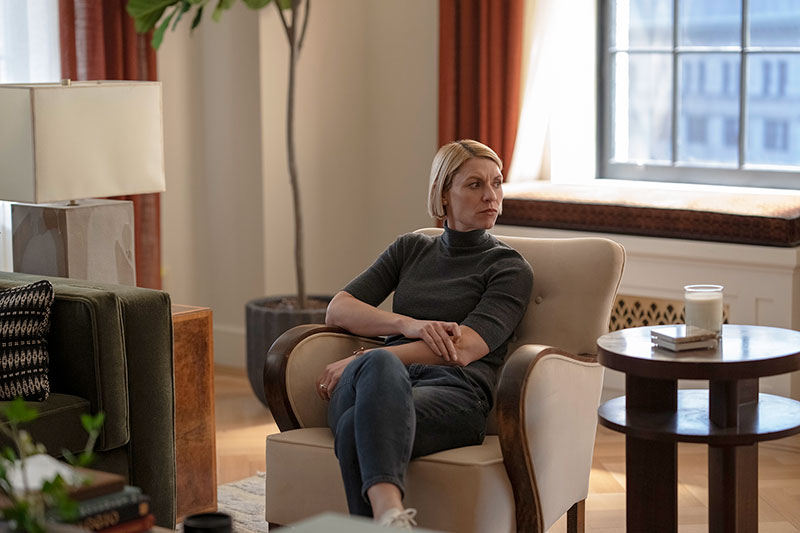 Following the successful deployment of the RDX System on Full Circle, the equipment and workflow is currently in use on a number of new TV series. "We're constantly adding new features and elements based on the feedback we receive from customers," said Wes Palmer, Associate Director of Global Operations at FuseFX. "We continue to consider what workflows and features creatives are using the most, so we can focus on improving the user experience."
The Rosco and FuseFX developers' collective efforts have resulted in a system that aims to not only give filmmakers more creative control, but also widen the potential for what can be achieved on set. us.rosco.com