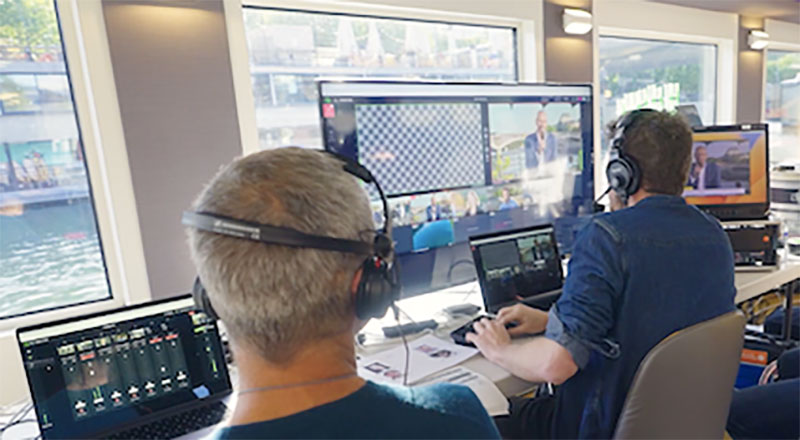 French national public television broadcaster France Télévisions and TVU Networks are collaborating to transition their broadcast content production workflow to the cloud, from story capture to production to distribution.
The new workflow uses TVU's cloud systems for production, remote collaboration, and IFB, intercom and mix-minus management, and the TVU RPS One for synchronised multi-camera live content capture. 5G networks plus two Starlink Maritime units are used for transmission and data aggregation.
"We were looking for a more flexible approach to live story coverage that would allow us to quickly overcome accessibility challenges often encountered by our field crews. At the same time, we wanted to reduce energy and resource consumption," said Skander Ben Attia, Engineering Director, France Télévisions.
"TVU's system is a smaller, more versatile set up. Less reliant on hardware, it laid the foundation for highly mobile broadcasting. We no longer need to rely on extensive, complex infrastructure for news capture, and are now able to go live much more quickly."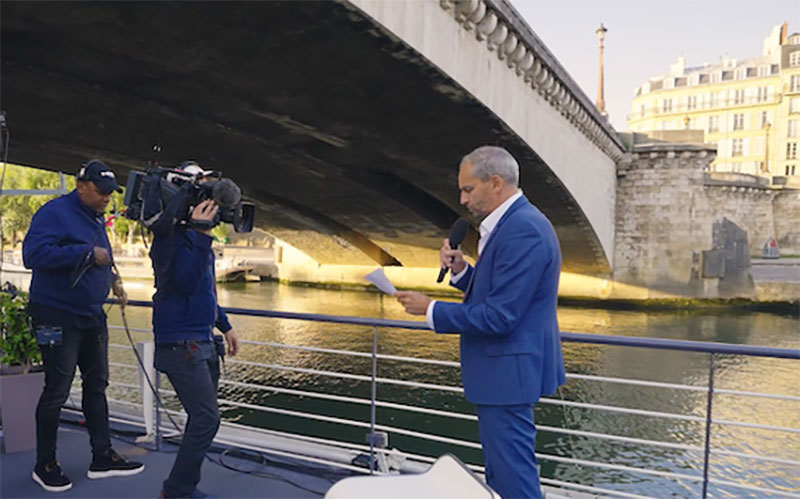 "We have been able to produce high quality multi-camera live events and breaking news from any location despite challenging circumstances – hardware failures, an entire system down, war zones or deserted areas," said Romuald Rat, TechLab Director at France Télévisions. "Only carrying batteries and cameras, and powered by 5G connectivity with Starlink and TVU bonded cellular transmission equipment, the reporting team has the tools it needs to rapidly conduct a live newscast anywhere in the world and cover stories from any angle – traditional and new."
On 26 July, France Télévisions used the system for their Paris 2024 1-year Countdown talk show, marking one year to go ahead of the Olympic Games. In total, they produced close to four hours of live content – three hours continuously on the 'franceinfo' news channel and a half hour on the 'Paris Idf' regional news journal, which was also streamed live on Twitch.
The multi-location, multi-camera event took place in Paris aboard a moving boat with limited space. A five-camera setup involved four cameras positioned on boats and one camera mounted on a motorcycle following the action along the Seine River. Two more live broadcasts were taking place in separate locations in Paris and Ukraine, all of which were accomplished using the TVU RPS One and TVU One transmitters. The seven live feeds were seamlessly synchronized in TVU Producer's cloud production platform, which served as the backbone of the production, with zero execution delay.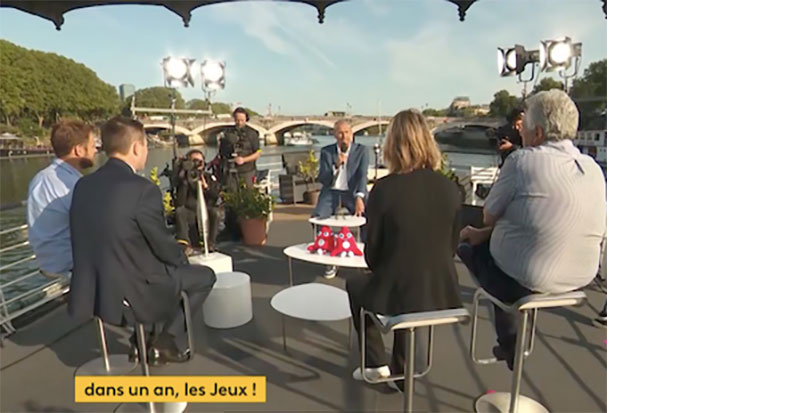 The RPS One wireless encoder supports up to four synchronised SDI inputs for 1080p HDR remote production, and has a 5G MIMO (multiple-in, multiple-out) antenna array in order to ensure the operation of all built-in 5G modems at peak performance, simultaneously. This array is matched by six 3GPP Release 16 modems, supporting 5G SA and NSA modes, as well as compatibility with global 5G, LTE and 3G bands. From there, the RPS One's dual WiFi modules, equipped with MIMO antennas, establish connectivity with local devices and multiple available networks at the same time.

France Télévisions used two Starlink Maritime systems and the 5G network to help manage the challenges of cellular bandwidth on the moving boats.
The TVU RPS One backpack transmitter with 5G modems was used to transmit synchronized signals from multiple cameras to the TVU remote cloud production platform, aggregating 5G and Starlink connectivity.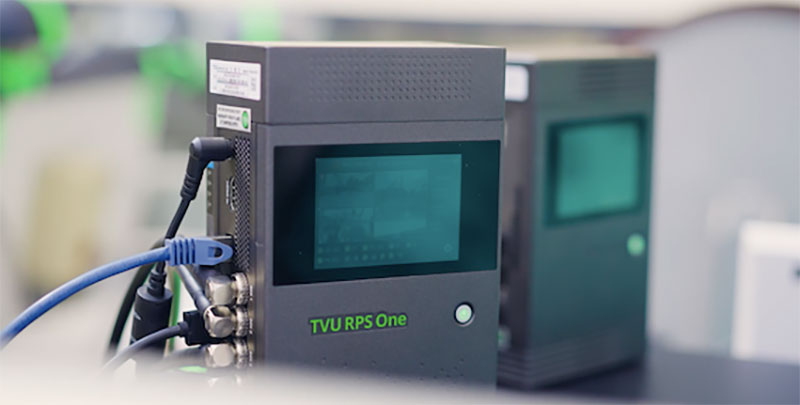 On land, a motorcycle was also equipped with a TVU One 5G transmitter for capturing additional footage. The TVU Producer cloud-based platform, facilitated collaboration among the team members, with much of the production done remotely from a France Télévisions studio. As a form of redundancy, camera feeds were transmitted to both the TVU Producer cloud platform and the studio, servong as automatic backup in case of unforeseen circumstances and ensuring uninterrupted broadcasting.
Romuald said, "Beyond the benefits of storytelling and flexibility are the cost savings we have made on this system. With the TVU Transmitters powered by Starlink and 5G, combined with the integration of cloud components in the production process, we estimate savings of about 30%, allowing us to produce a lot more content as well as content we could simply not have accessed before." www.tvunetworks.com