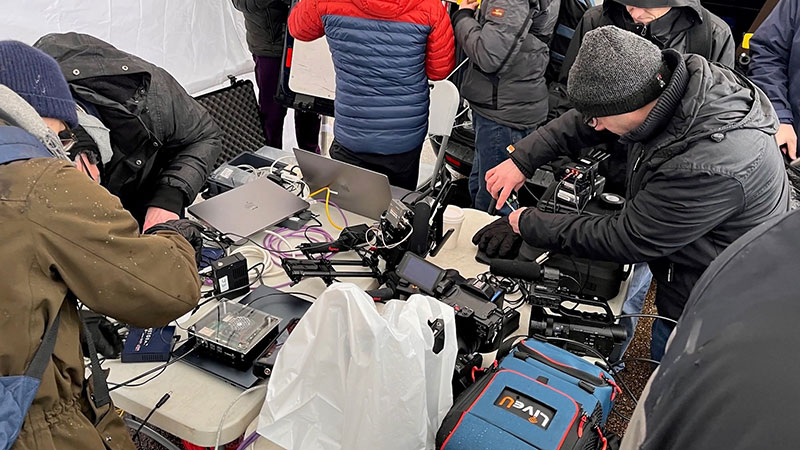 The BBC worked with LiveU and Neutral Wireless to utilise one of the world's largest single-use private 5G standalone (SA) networks for live broadcasting of the Coronation of HM King Charles III in May 2023.
LiveU's suite of live IP-video bonded connectivity products, including private 5G (P5G), are developed and tested for reliable, high-quality performance in cases such as large news and sports events where network conditions may be challenging, or in areas with no cellular reception. The BBC and partners, including LiveU and Neutral Wireless, are shortlisted for the IBC2023 Innovation Awards (Content Creation) for their project 'Building a pop-up 5G network for the coronation of King Charles III'.
At the Coronation, LiveU in partnership with Neutral Wireless established a reliable and scalable set-up for the BBC, FBS (Foreign Broadcast Services) and other world media outlets, overcoming many of the challenges normally associated with network congestion at large-scale live events. A Neutral Wireless private 5G network was deployed on a temporary basis to deliver extremely high reliability, availability and confidence to broadcasters, which are essential factors when the audience is so large.
The private network enabled broadcasters to deliver live wireless contribution pieces from anywhere along The Mall in London, with coverage supplied from Admiralty Arch to outside Buckingham Palace itself. The scalability of the network architecture also meant further LiveU portable encoders could be quickly added in different locations. The situation made a very useful example of the broadcast use case for private 5G networks, showing aspects of how thy work across large live events such as concerts and sporting events, and potentially many others.
On Coronation Day, the spectrum used was made available from Ofcom using a Shared Access Licence, separate from the public networks.
Dr Cameron Speirs, CEO of Neutral Wireless commented, "The Coronation deployment, comprised of Neutral Wireless' pop-up 5G private network of seven connected cells combined with LiveU's reliable 5G bonded live streaming encoder, supported broadcasters with uncontested connectivity that could be dedicated solely for their workflows.
"It reduced concerns about having enough network coverage on the day and meant simply focussing on delivering standout broadcast coverage of this historic event. Testimony to the success of this deployment was that the complexity of the private 5G network was transparent to the broadcast users. They only needed to simply insert a Neutral Wireless 5G SIM card into their LiveU units and get on with business as usual – without the usual bandwidth worries."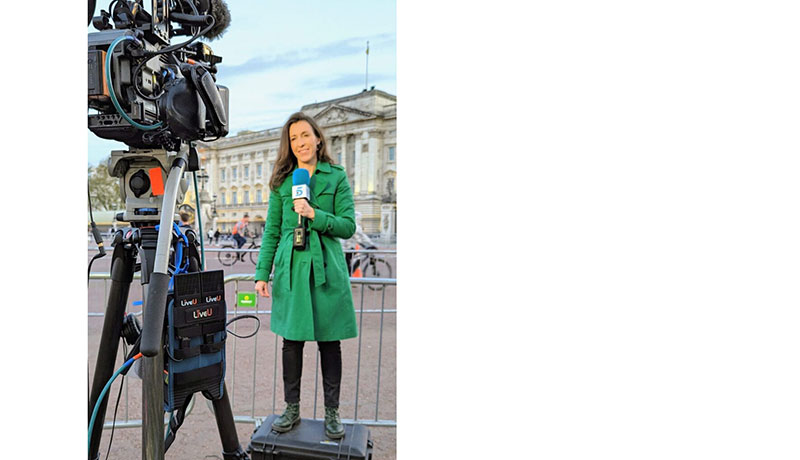 Dan Pisarski, LiveU's CTO, said, "What stands out here is the reliability and scalability of the system for high-quality live coverage at crowded events and other extreme situations. Unlike previous private wireless options, this set-up is plug-and-play and avoids the complexity that organisations have previously experienced. Our portable encoders could be used everywhere on the Coronation route, giving viewers a front-row viewing experience."
Furthermore, 20 international news broadcast outlets used the private 5G service for their Coronation coverage, which is considered very efficient use of radio spectrum to support so many devices from so many broadcasters. LiveU's IP-video connectivity suite incorporates other recent third-party developments including network slicing and the use of Low Earth Orbit satellites such as Starlink. These connectivity support systems are part of the LiveU EcoSystem that spans contribution, production and distribution.
IBC2023 will give both companies the chance to share a look into this technical collaboration with visitors. LiveU and Neutral Wireless will demonstrate the private 5G collaboration, showing the features of the network's high-uplink capacity for live event coverage. www.liveu.tv