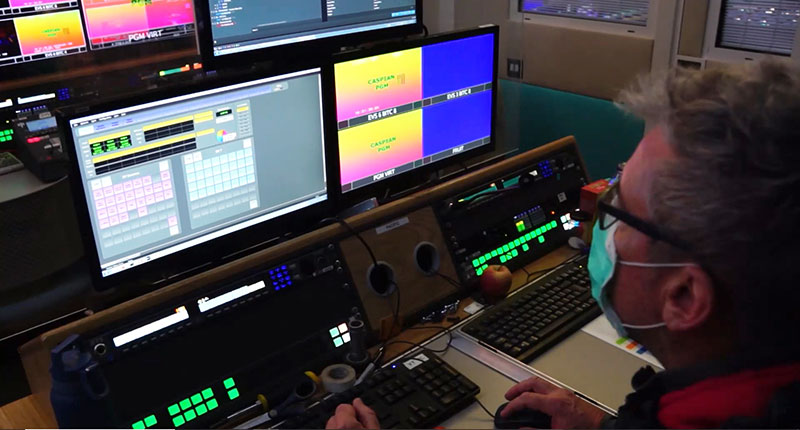 EVS is launching VIA MAP, a new software platform to connect content creation and live production processes, with content distribution and review. Continuing EVS' PlayForward strategy introduced in 2020, VIA MAP is part of the company's development of a cohesive, open system that works with the dynamic nature of today's media industry.
This platform now serves as the foundation of several EVS products including LiveCeption for live replays and highlights, MediaCeption for asset management, MediaHub for distribution and monetization, and PowerVision for reviewing and decision making.
It makes use of the EVS MediaInfra systems – Cerebrum, Neuron and Synapse – which are used for broadcast routing control, monitoring, orchestrating and real-time conversion and processing in SDI, IP and hybrid infrastructures. Because of their high density SDI-to-IP or IP-to-SDI gateways, users can route any type of signal to any place at any time throughout a facility, making their signal flows more flexaible.
"VIA MAP facilitates live productions from the story conception stage, creating the opportunity to not only create and manage media assets efficiently, but also to use them strategically for distribution and monetisation across various media channels." said Nicolas Bourdon, Chief Marketing Officer at EVS.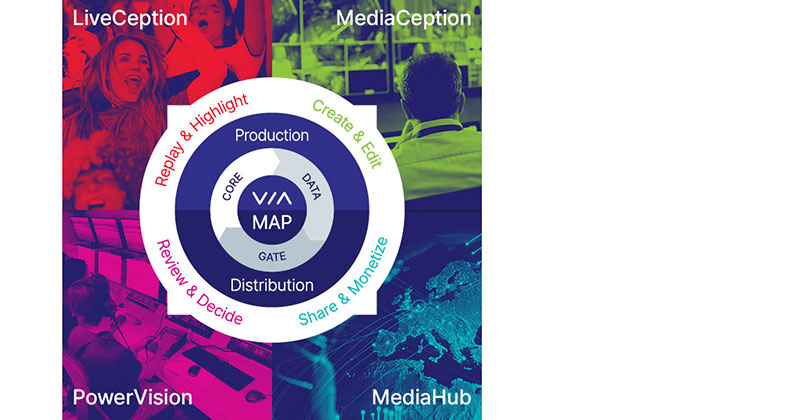 "This combination widens the scope of EVS' platform to take better advantage of the inherent value of the assets and increase operational efficiency. Creators can focus on their craft while expanding their reach and revenue streams."
VIA MAP comprises a series of applications and back-end engines. The core engine tools encompass smart ingest, playout management, import/export functionality and a search and browsing system. Through the data engine, content producers can set up automated processes to help optimize their workflows, incorporating external data sources and manual data generation interfaces, and using AI-powered assistance. For integrating third-party systems, the OpenGate API is included.
The introduction of VIA MAP is a result of the strategic investments EVS has made in Research & Development resources over the past years. As well as VIA MAP, EVS will be exhibiting at IBC2023 in Amsterdam to show new developments in live replays, asset management, content distribution and officiating, www.evs.com