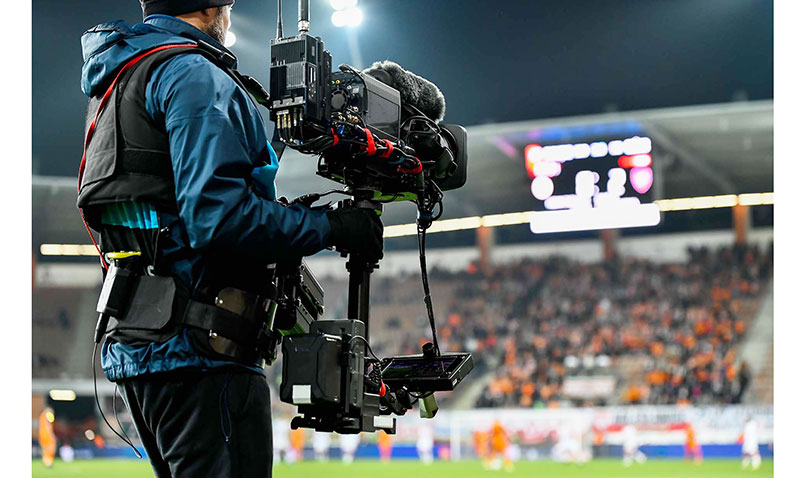 Dalet InStream is an IP ingest SaaS capable of dynamically scaling ingest operations, very rapidly. A cloud-native service, it complements Dalet Brio, which is a high-density, on-premises hardware platform for ingest and playout. Dalet InStream takes advantage of the agility and performance of the cloud in a pay-per-use model, making it an efficient, flexible, way to capture news, sports and other live events.
Dalet InStream integrates across other elements of the Dalet ecosystem as well - Dalet Flex, Dalet Pyramid and Dalet Galaxy five – and can be used to schedule, record, access, edit and deliver content from any location. Users interested in cloud workflows can use it to to expand their programming and reduce total cost of ownership.
"The amount of live content news and sports customers need to capture and manage is growing rapidly, and can overwhelm existing on-premises infrastructure. Such companies are looking for cost-effective methods of ingesting content from numerous live sources while reducing reliance on on-premises resources that typically sit idle for long periods," said Lincoln Spiteri, CTO, Dalet.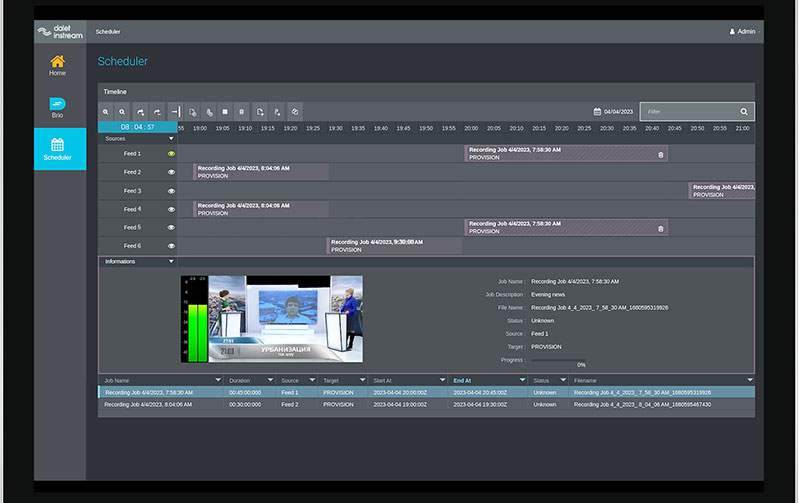 Scalable Ingest
"Dalet's approach allows them to scale their ingest capabilities as needed by taking advantage of IP connectivity. Recording simultaneous IP streams, particularly for major live events such as the Olympics and national elections, has often been complex and expensive. Integrated within the cloud-native Dalet system, including the web-based editor Dalet Cut, Dalet InStream serves as an opportunity for media organisations to shorten their content time-to-market and expand their programming."
Dalet InStream supports ingest scenarios ranging from IP streams in the cloud to on-premises SDI and IP feeds to standard file upload and camera card ingest. Dalet InStream is also significant in that it completes Dalet's intention to build an ingest-to-distribution cloud workflow.
Its underlying cloud-native architecture supplies the compute power needed to manage the recording of complex events while continuously updating the platform, ready for future upgrades. As a SaaS product, Dalet InStream users always have access to up-to-date capabilities, due to recurrent updates without maintenance requirements.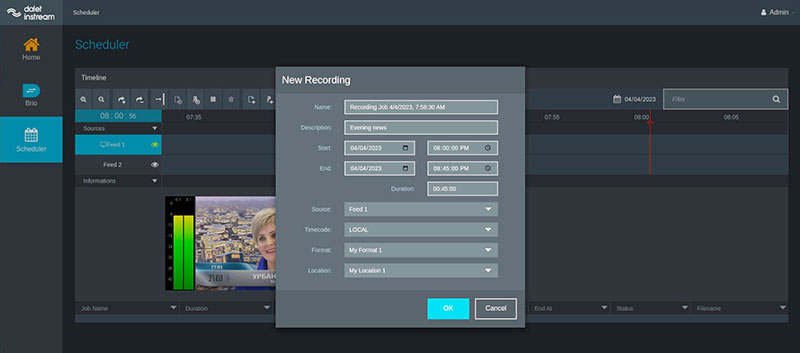 According to Dalet, the service can be deployed within a day on a subscription and pay-per-use model, without investing in additional hardware or resources.
Optimised, Simplified Operations
Its main features are the ability to scale ingest capabilities dynamically, based on immediate needs and opportunities, and access ingest content from anywhere with growing file support. The interface centralises operations with management features for both IP and on-premises SDI ingest when combined with Dalet Brio. Broadcast feed format support includes SRT, NDI or RTMP from web sources, Zoom and backpack solutions as well as live content ingest from the field.
More generally, Dalet InStream creates the opportunity to optimise and simplify operations for news organisations through the use of centralised recording, which makes media available to users across multiple sites. By removing the need to duplicate human effort and technical resources, the organisation can reduce total cost of ownership and meanwhile maintain broadcast-quality capture and formats, including high resolution and proxy generation.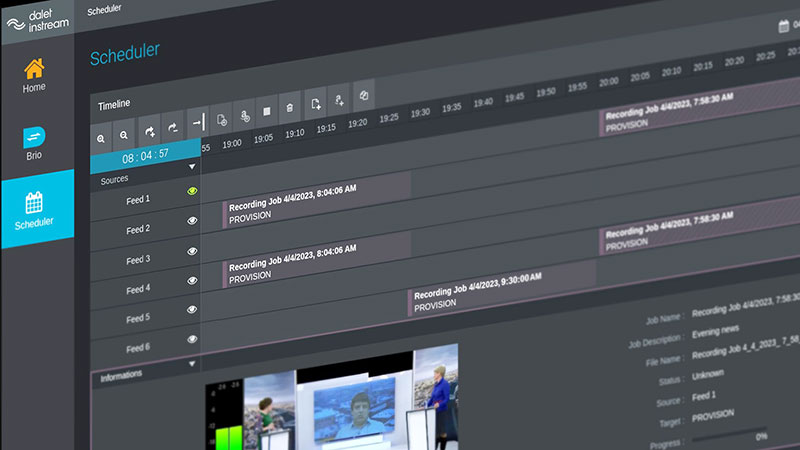 As mentioned, teams using Dalet InStream can also use Dalet tools such as the web-based media editor Dalet Cut for live editing, quick assembly of content for highlights, social sharing or programs, through to distribution – all in the cloud. www.dalet.com