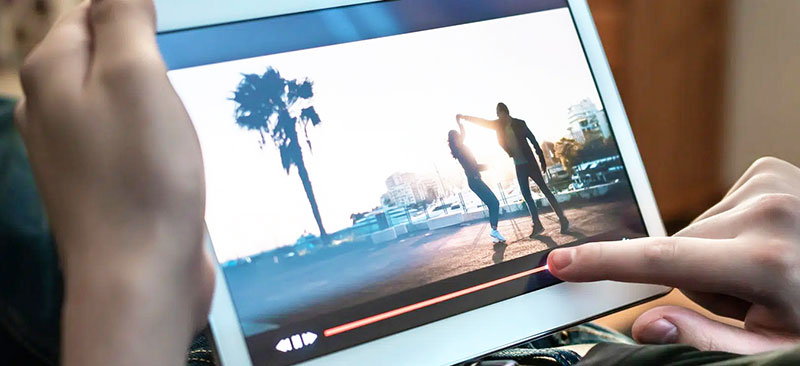 Ateme will introduce its new Ateme+ OTT packaging service at IBC2023. It aims to support OTT streaming for live occasional use and 24/7 channels and, in effect, to facilitate migration from on-premises to the cloud.
The Ateme+ software-as-a-service (SaaS) line-up of products from Ateme will now make push and pull – that is, both production-based and demand-based packaging – origin packager capabilities available for a complete OTT streaming system, delivering very high quality video and supporting ultra-low latency for a competitive quality of experience.
Launched in 2022 at IBC, Ateme+ began with a focus on contribution over the internet and transcoding, as well as operation-focused MCR in-the-cloud service. This new development in Ateme's SaaS expansion builds on the straightforward single-pane-of-glass user interface, or use of an API for direct integration into existing workflows and monitoring or control platforms.

The new features are designed for B2B (business-to-business) and B2C (business-to-consumer) OTT streaming, with simple integration to any CDN or multi-CDN strategy. With direct interoperability using CMAF between Ateme's TITAN encoding and NEA delivery technology, Ateme+ offers an ultra-low latency streaming option, in HD or UHD 4K, for one to 1,000 channels, which can be up and running in minutes. CMAF (Common Media Application Format) is a unifying approach to using adaptive streaming formats, enabling interoperability across different devices and platforms.
Ateme+ OTT will support live in 24/7 mode, occasional use for sports and events, and business continuity operations. This will cater to content and service providers as well as new media companies looking to start a streaming service in a pure OpEx model.
"As we continue to add new features to Ateme+, this is a major service in the line-up," said Jean-Louis Lods, VP Media and Monetization at Ateme. "It delivers the same user-friendly console of Ateme+ with a service provisioning focus that has new channels up and running in minutes, using Ateme's TITAN software for video processing from transcode to stream compression, and NEA cloud-native CDN, in the background."
It is also effective support for live sports and events because users only pay for services used in an end-to-end workflow from glass to glass with HLS, DASH and CMAF. The Ateme+ OTT packaging service will be shown at IBC 2023 in Amsterdam starting this week. www.ateme.com