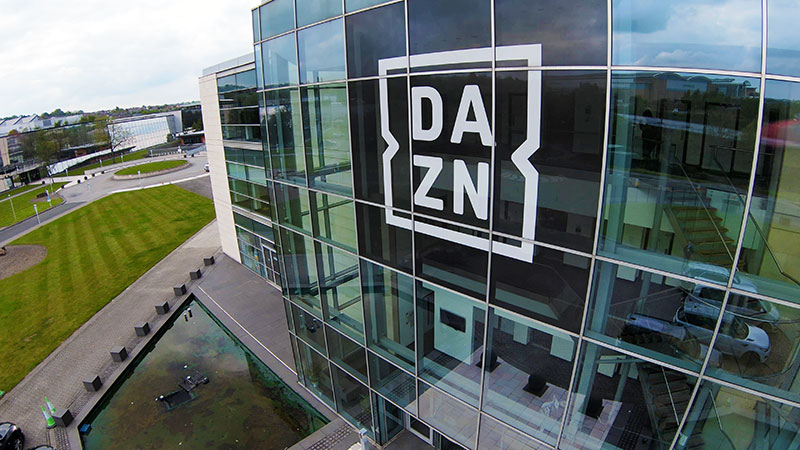 Live sports streaming platform DAZN is using Broadpeak's nanoCDN multicast ABR (mABR) software to simplify OTT delivery. With nanoCDN, DAZN can access mABR capabilities from some of the largest network operators in Europe, making it possible to deliver live sports events with substantial bandwidth savings for the ISPs and a high quality of experience for end-users.
"Over the last two years, we have been delivering live OTT sports content using Broadpeak's multicast ABR solution and we've seen very encouraging results," said DAZN chief technology officer, Sandeep Tiku. "For the ISPs we partner with, the amount of saved bandwidth is significant, and we plan to use multicast ABR in other ISP's networks in Europe whenever possible. We look forward to working with other operators in Europe on proof of concepts that can be set up very quickly to highlight how mABR enables high-quality streaming of highly popular content."
Broadpeak's nanoCDN package supports live sports streaming, including 4K content, on many devices, including telco set-top boxes, Android TV, Tizen and WebOS connected TVs, and tablets, via the DAZN app. By collaborating with operators and utilizing mABR on their networks, DAZN can achieve superior quality for subscribers, reduce buffering, avoiding playback problems and help to eliminate live traffic peaks on the ISPs' networks.
nanoCDN is also an advantage for operators, reducing traffic by up to 90% in some parts of the network and allowing # more sustainable live sports streaming by reducing the infrastructure deployed. Broadpeak and DAZN can model the effect of nanoCDN on a particular ISP network based on historical delivery information, including quality of experience improvements and network capacity offload.
"Our success with DAZN indicates to us that multicast ABR is an effective approach and a true advantage for live OTT streaming, solving traditional problems related to scalability and QoE," said Jacques Le Mancq, CEO at Broadpeak. "By partnering with DAZN, we can show that collaboration between OTT platforms and operators is beneficial across the system. With Broadpeak's support of low-latency streaming, ad insertion and HTTPS nanoCDN usage, will continue to grow for a variety of OTT live use cases."
Broadpeak will show its nanoCDN system with DAZN at IBC2023. https://broadpeak.tv