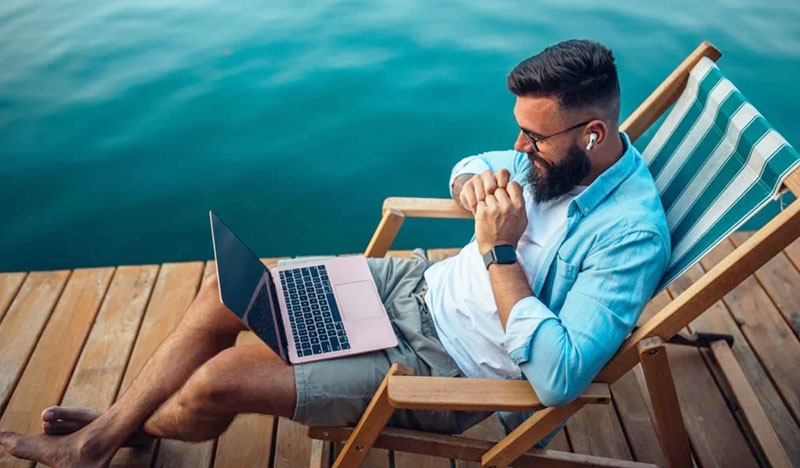 Broadpeak's new version of the BkS450 video streaming software now runs on 4th Gen Intel Xeon scalable processors. BkS450 supports the delivery of bandwidth-intensive content and servces at up to 1.09 terabits per second of HTTPS traffic with a power efficiency of up to 1.21Gbps/watt. Marking an 11% improvement in energy efficiency compared to the previous version, the software is useful for low-latency 4K video streaming services and immersive content.
"Our new BkS450 software passes the threshold of 1 terabit per second performance in HTTPS and on a relatively modest hardware configuration, and is a move toward a new standard for more energy- and cost-efficient video streaming," said Nivedita Nouvel, vice president of product marketing at Broadpeak.
According to Broadpeak, BkS450 stream achieves a 72% improvement in throughput performance compared with the previous generation while consuming significantly less power than traditional video servers. Broadpeak obtained this measurement using a benchmark tool that measures hundreds of thousands of concurrent connections, to test the BkS450 software's ability to handle realistic, high-concurrency traffic patterns.
BkS450 software supports HTTPS traffic - the secure version of HTTP - using SSL/TLS protocol for encryption and authentication. By running the BkS450 software, video service providers can deliver more complex, competitive video streaming services with increased agility, a smaller hardware footprint and, unltimately, less impact on the environment. Through its high-density design, the BkS450 video streamer saves critical space in data centres and avoids the need to use proprietary components, resulting in cost savings for service providers.
Broadpeak showed the BkS450 software at IBC2023 this week in Amsterdam. broadpeak.tv