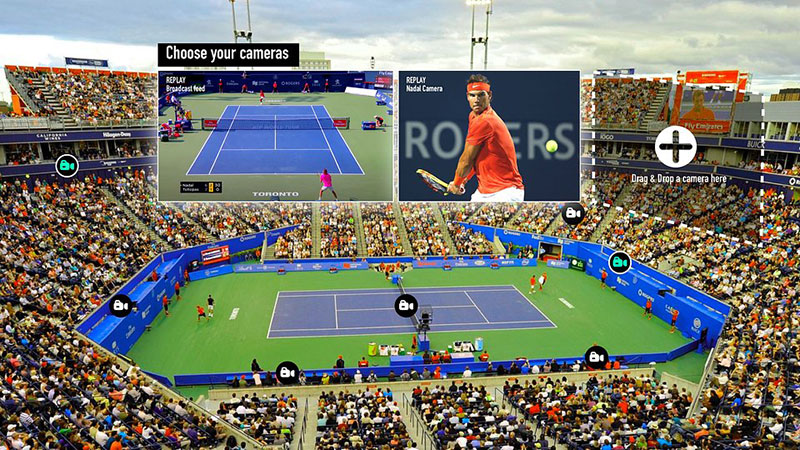 Accedo and Ateme are working on in-stadium and venue experiences for live sporting events, together with Amazon Web Services (AWS). Their new service, deployed on AWS Wavelength.
Mitigating the problem of network saturation often found in stadiums, fans can use the service to interact with a branded XR fan interface overlaying virtual live statistics, gamifications and social experiences. Using Accedo Xtend Sports, existing web-based services can be embedded into a metaverse environment and extended to XR platforms including mobile AR, AR glasses and MR/VR headsets.
With a modular approach, rights holders and broadcasters choose the features they require as Accedo add-ons such as multi camera, live stats or co-watching using XR-based avatars. It can be integrated with existing vendors and is monetisable through creation of sponsored interactive experiences or ad-placements.
Remote Configuration
Because it runs on AWS, users can configure and customise Xtend Sports interaction remotely. Normally, video hosting, encoding and streaming is managed using AWS Media Services, to support high quality XR content, and build live and on-demand video workflows. However, the combined service with Ateme is deployed on AWS Wavelength and uses Ateme's 5G Media Streaming system to meet the initial requirement of ultra-low latency.
An efficient, cost-effective way to deliver a high Quality of Experience, 5G Media Streaming also serves as a robust platform for monetisation. It encompasses audience-aware streaming, just-in-time packaging, an elastic CDN, 5G-Broadcast/5G Multicast-Broadcast support and targeted advertising. The system is tuned for high-density content distribution in stadium conditions and can be used to distribute content over mobile operator or terrestrial TV broadcaster infrastructures.
Audience Aware
Audience Aware Streaming is itself a key process, and related to efficient use of resources. Ateme is enthusiastic about reducing the waste incurred by video streaming but says that reducing video quality is not a competitive approach, since their goal will always be to optimise the experience.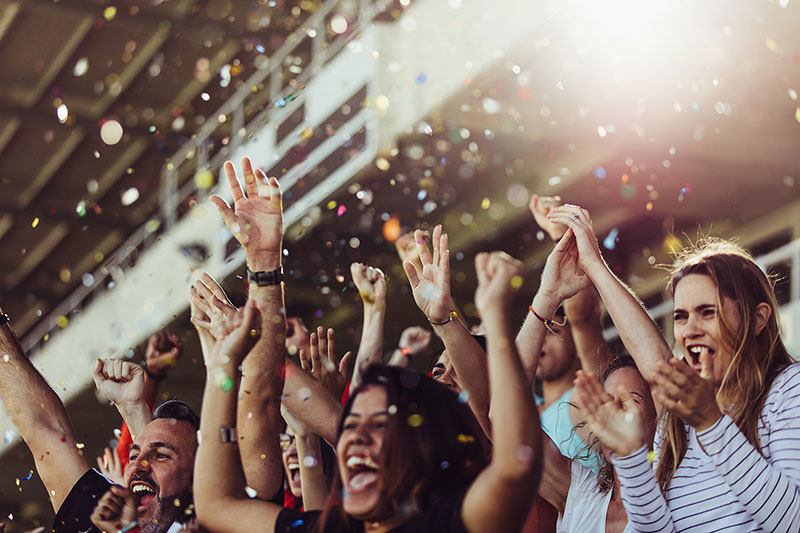 Instead of encoding video to a full ABR ladder – a set of profiles of varying bitrates – and trying to size the CDN to support the possibility of peak activity, Ateme proposes encoding only the profiles that will be watched, and controls CDN size by connecting the encoder to a cloud-native elastic CDN.
To do this, Ateme establishes a feedback loop between the CDN and encoders that supplies data about the most popular profiles. Encoding is then automatically adjusted and optimised to avoid wasted profiles. Meanwhile, the CDN is able to adapt to traffic and scales up and down as required. This allows server processing capacity to be reallocated instead of waiting idle to serve typical peak traffic.
Critical Connectivity
Accedo's partnership with Ateme will include a consultancy service to work through business cases and go-to-market strategies recognising that venues, with various goals and markets to target, will require flexible, scalable packages to fit into existing systems, partnerships and plans.
"Younger generations are highly connected and attracted to gaming and interactivity. Stadiums and sports organizations must adapt in order to engage and retain them," Williams Tovar, 5G Media Streaming Solutions Director at Ateme said. "However, the issue of stadium connectivity limitations still remains.
"We have high-quality video and high-density streaming distribution capabilities running on AWS Wavelength's flexible, scalable 5G MEC (mobile edge computing). We are now combining those capabilities with Accedo's user experience and XR expertise. This collaboration opens a new way for spectators in stadiums to engage with their favourite teams."
Sports Fans
Ateme has also been working on other techniques to improve the user experience for sports fans, such as AI-assisted recognition of highlight material in match videos. Highlight production can be automated, as well as sending a push notification message to a viewer's phone for delivery.
Bleuenn Le Goffic, VP Strategy & Business Development, Accedo, commented, "We have seen the in-home experience improve quickly over the last 20 years. With Ateme solving the connectivity issue, we have been able to bring the at-home experience to the stadium and ensure fans have all the features they might want to enjoy at the game.
"Such development may allow fans to watch replays from multiple angles where those are available, sponsors to interact with fans in more engaging ways and give venues access to data that helps them not only get to know their fans better but find new ways to drive revenues." www.ateme.com www.accedo.tv