Visaic develops modern, interactive user experiences for sports and entertainment brands on devices, along with hybrid monetisation options and AI-based tools used to grow their brands' value and revenue streams. At the centre of the Visaic Interactive Platform (VIP) is an AI-powered monetization intelligence engine that supports the client organisation's engagement and marketing decisions, with tools that aim to convert casual fans into dedicated followers.
VIP makes it possible to live stream at scale and reach fans wherever they choose to engage with media about their sport – web, social, FAST platforms and theatres. Visaic has integrated Zixi's Software-Defined Video Platform for video delivery over IP into VIP, employing key components of the SDVP to transport broadcast quality, ultra-low latency live video over IP networks.
Zixi's SDVP helps VIP to maintain the visual quality of its content and includes features such as live DVR, game stats, live clipping, highlights and game downloads. Because of the efficiency of Zixi's software, Visaic does not need to set up large numbers of virtual machines, which controls their infrastructure requirements and costs. These cost savings mean Visaic can focus on helping sports media organizations to create new business models and opportunities to generate revenue.
Control Plane and Universal Media Gateway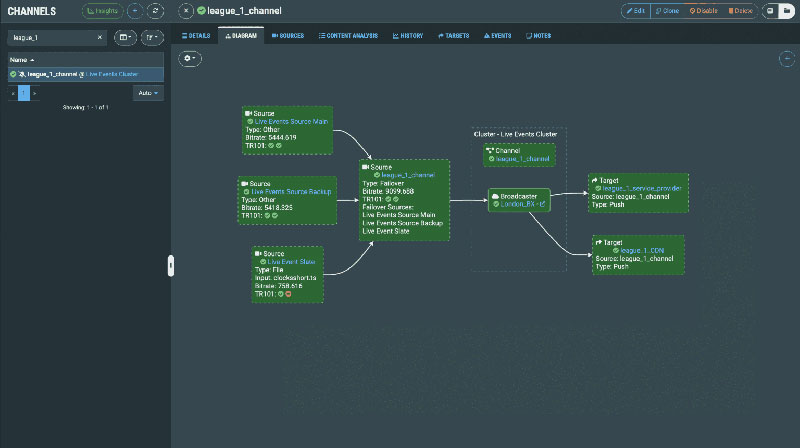 The Zixi ZEN Master control plane's ability to orchestrate live events with alerts and alarms supports live event monitoring at scale, quickly verifying that all sources are connected and supplying content. With a single user interface, users can manage the whole operation or focus on network monitoring at the stream and device level.
Users can watch feeds in real-time from Zixi Broadcaster or a CDN egress point, and automatic alerts can be set for specific monitoring thresholds.
The Zixi Broadcaster universal media gateway achieves high transcode quality and hitless failover, making live video streams more reliable by routing them over more than one network path to prevent disruption to the live stream in case of network congestion or failure. This high level of reliability at scale combines with ultra-low latency for uninterrupted transport and transcoding.
Maximise Resources, Minimise Expense
Zixi aims to improve processing capacity by requiring far less compute as well as helping to keep transport stream egress cost to a minimum. The goal is to maximise organisations' resources, minimise expense and deliver broadcast-quality video content reliably, in order to maintain a low total cost of ownership for live video streaming implementations.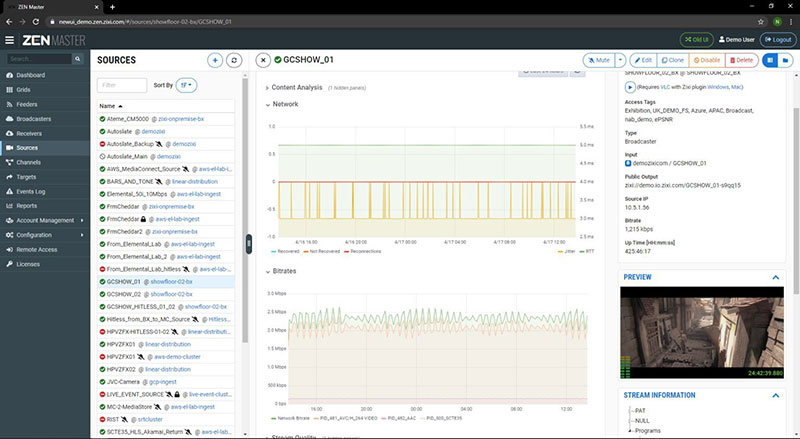 Toward delivering error-free video, the Zixi protocol compresses null packets, which are typical in broadcast streams, and is also aware of the video being sent, removing repetitive packets to result in 30% to 50% lower bandwidth requirements on the network. It applies adaptive FEC, automatic repeat request (ARQ) protocols and network bonding, as needed.
"Zixi's dyanamic set of APIs and transcoding ability enables live streaming across multiple devices at high quality," said Abhishek Shivadas, Co-Founder and CTO at Visaic. "The integrated Zixi package means we can quickly onboard new brands and deploy VIP to sports lovers around the world." zixi.com