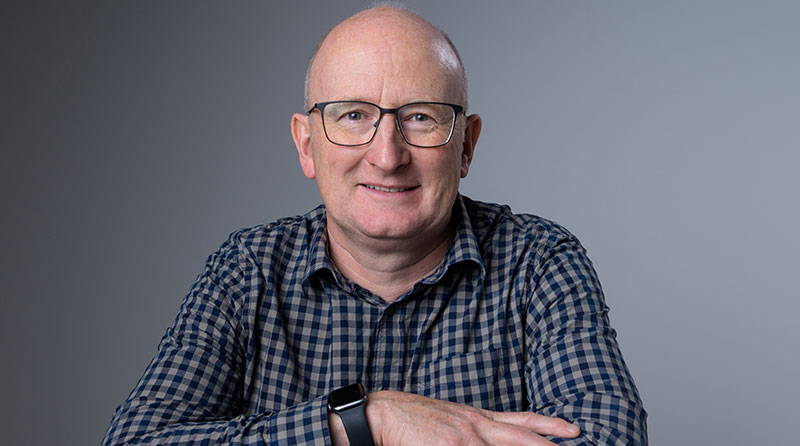 Appear, media processing and delivery developer, today announces the appointment of Andy Rayner as Chief Technology Officer (CTO). In this pivotal role, Andy will steer the technological strategy, ensuring Appear remains at the forefront of customer-centric innovation.
"I'm delighted that Andy has joined us and look forward to working with him on Appear's future technology strategy and product roadmap," said Thomas Bostrøm Jørgensen, CEO at Appear. "His 35 years of industry experience and active involvement in crucial industry standard bodies, makes Andy the ideal person to ensure we continue to provide market-leading solutions that make a real difference to our customers."
Andy brings large amounts of experience from a 13-year tenure at Nevion and 22 years at BT. At BT, Andy designed the UK's Digital Terrestrial TV network, for which he was awarded the Martlesham Gold Medal, BT's highest accolade for technical achievement. After becoming Head of Broadcast Solutions at BT Innovate and Design, Andy then joined Nevion, where he became Chief Technologist, receiving a technical Emmy for his JPEG 2000 standardization work. He holds several patents from his time at Nevion and BT.
Andy is a seasoned speaker, regularly presenting at industry events.
Reflecting on his appointment, Andy Rayner said, "I admire the way that Appear's vision and passion is enabling it to support many of the world's leading broadcasters, operators and content providers with high quality, low latency media transport. Right now, Appear is incredibly successful in winning contracts for premium live sports contribution from the world's biggest brands, so it's my job to ensure that this 'winning team' has the technology vision to stay ahead of the pack, as the industry increasingly evolves to a software-based hybrid-cloud future."
Andy is actively involved in various standards bodies. He is a SMPTE fellow, a Director of VSF and part of the steering board at AMWA. Notably, Andy played a pivotal role in helping shape the SMPTE 2110 group of standards, aiming to revolutionise the industry's evolution to IP-based production. https://www.appear.net/
Andy is speaking in New York this week at:

• NAB Show New York: 'ST2110, complimentary technologies and the future of IP production' – 11:30AM, Wednesday 25 October.
• NAB Show New York: 'Critical timing in live production' – 11:00AM Thursday 26 October.