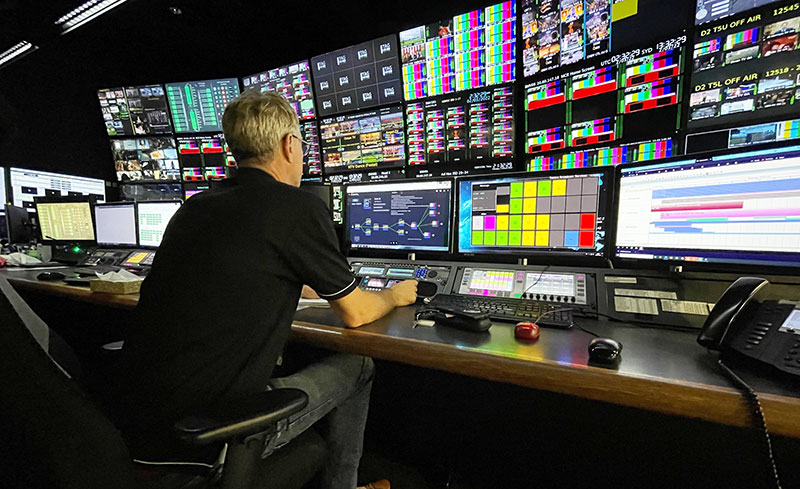 Over time, Telstra's media customers have been extending their reach further across the world, and now need to distribute content to and from other broadcasters or intermediaries in other global regions. Telstra Broadcast Services, concerned with managing content delivery over the company's global media network, meets these customers' requirements through Telstra's fibre connectivity, internet and Points of Presence (PoPs) around the world. For their contribution and distribution services, TBS also has access to Telstra's subsea cable network.
One of their newer services is the Media Production Platform (MPP), which is cloud-based and runs on Grass Valley's GV AMPP. Its users are able to control their broadcast workflows remotely through a web browser, connected by public internet. In effect, MPP supplies Telstra's infrastructure – physical facilities and media networks – as a service.
Interaction and Control
Mark Strachan, Head of Media Practice at Telstra Broadcast Services, said, "MPP is our fully managed service, which includes contribution, distribution, software hosting (cloud or on-premises), preparation of the contribution and distribution feeds if required, setting up, breaking down (services charged for by the hour), monitoring and incident management.
"Telstra's customers can either take care of the operations component of the service themselves, in which case they would interact with MPP through a web-based portal, or allow Telstra to handle the operations – in which case the customer wouldn't need to interact with MPP directly unless they wanted to.
"GV AMPP, on the other hand, is a SaaS system. We use it as part of the MPP managed service, along with its other services and products. GV AMPP performs production tasks like motion compensation, format conversion, HDR/SDR, playout, asset management and many other functions."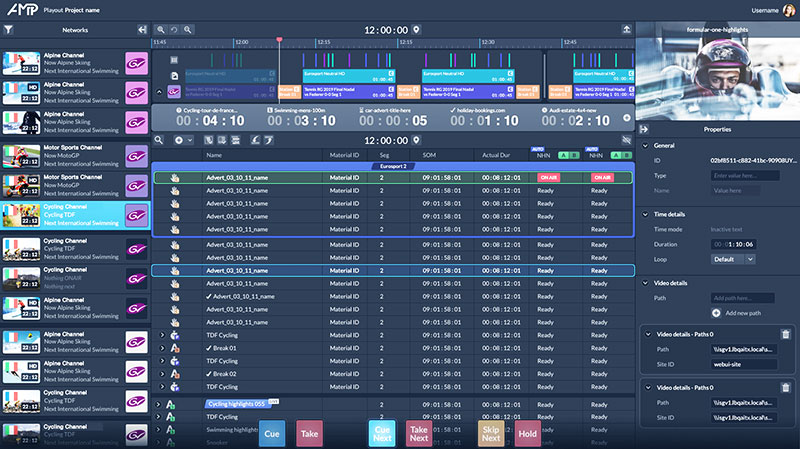 GV Playout X
Beyond the technical side of AMPP, Grass Valley continuously engages with TBS as a partner. Tony Moran, GV's Regional Sales Director – Oceania said, "We assist the TBS team with pre-sales expertise, but also deployment support. Our engagement builds on an AMPP fundamentals course we have designed and deliver in either a traditional classroom style format or completely self-paced online. The course culminates in an exam and accreditation for the individual and their organisation.
Negotiating the Environment
TBS broadcast feeds are orchestrated from different locations using Telstra's media networks. The process of designing the complete workflow determines whether the workloads go via the public cloud or directly into an on-premise facility. In other words, if the work or project is near a facility, where support is available 24/7 and where all projects are centralised in any case, then it will be handled on premises.
But if the event is located at a distance from a facility, or will only last a limited time, it makes more sense to send it to the public cloud and use the virtualised infrastructure there for the signal conversion. "The decision is made case-by-case on a cost analysis and turnaround time basis," Mark said. "If the service can be provided by TBS's on-site equipment, it is more cost effective to work on-prem, resulting in a lower cost to the customer. However, if TBS's equipment is already in use for another project or has insufficient capacity to cater for the customers' requirements, then the cloud option would serve as an alternative."
Living in Both Worlds
An example of how MPP is changing workflow design is TBS's Motion-compensated Frame rate Conversion service. For many years, TBS has used Grass Valley Alchemist to perform this work. The fact that Alchemist can now be accessed on-premise in hardware, or in the cloud in software as an MPP service, means that they can now include the same product in both types of workflow, with the same usability and with the surrounding platform.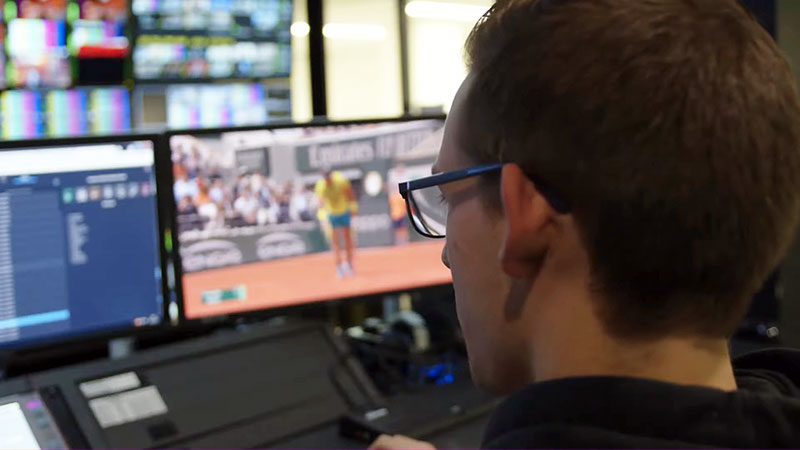 On-premises, motion-compensated frame rate conversion is available for pre-recorded material through Alchemist File, or for live media streams through Alchemist Live. In the Cloud, by combining on-prem signal conversion with the cloud-native software Alchemist X, TBS can also give customers their motion-compensated content in different formats.
"The benefit of on-prem is reduced cost where the hardware is already owned," said Mark. "However, Alchemist X allows us to scale massively without any capital expenditure and allows us to cost effectively provide ad hoc services, which are charged on an hourly basis. Furthermore, the cloud-based service can be stood up at scale in a number of hours, delivering a rapid turnaround for clients. We recently supplied a customer with over 30 public cloud-based Alchemist X instances running simultaneously for a large sporting event. Other GV AMPP functionality was then used to create a production feed from these converted feeds."
Locally Localised
For instance, TBS aggregates numerous sporting events in their US facility, but needs to reformat the media to supply it to European networks, typically using an on-prem conversion with motion compensation. This way, they convert it in the facility and then push it out over the network for global distribution of that product.
However, MPP makes it possible to localise major sporting events. Rather than go from the venue back through the facility and then into the cloud, they can go directly from the venue into Telstra's public cloud instance where GV AMPP could then be used to do the time-based conversion, format conversion or even HDR to SDR. Thus, as the orchestration between the two environments improves, Alchemist becomes more agile and therefore more powerful.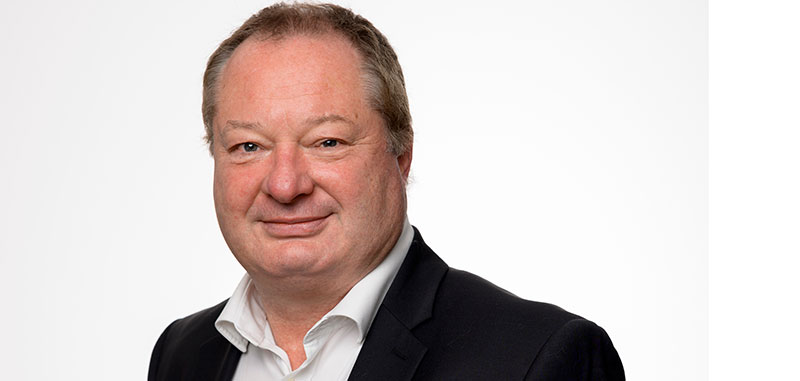 Mark Strachan, Head of Media Practice at Telstra Broadcast Services
This example is at the heart of the cloud advantage. Up to a point, you can think of it as gaining access to hardware you do not own, but actually, it's the access to processing functions traditionally only available in dedicated hardware that makes a difference.
Options and Optimisation
At this stage, a key aspect of GV AMPP and the public cloud environment is options and optimisation. MPP gives Telstra the flexibility to choose how to distribute the workloads and manage costs, which makes a difference to them as a managed service provider, as well as to the customers. This flexibility means they can optimise the commercial arrangements without affecting where the workload goes.
Mark commented on the trend he sees toward cloud-based production services. "This will increase over time," he said. "We already have a number of customers operating full cloud-based GV AMPP services with no on-prem component.
"The economics of each situation needs to be considered, as we find there are occasions, especially with permanent services, when on-prem systems may be more cost effective – which may in fact include GV AMPP running on on-prem compute. However the ultimate goal would be to limit the work done on prem in favour of performing the services in the cloud."
Less Budget, Fewer Resources, More Content
Tony Moran remarked that the need to achieve a greater yield per asset is a fundamental driver of the broadcast industry and the main reason a digital transformation is occurring. In short, media companies need to produce more quality content with less budget and fewer resources. "Grass Valley's answer is the GV Media Universe and the AMPP platform, developed so that many workflows can be simplified both technically and operationally," he said.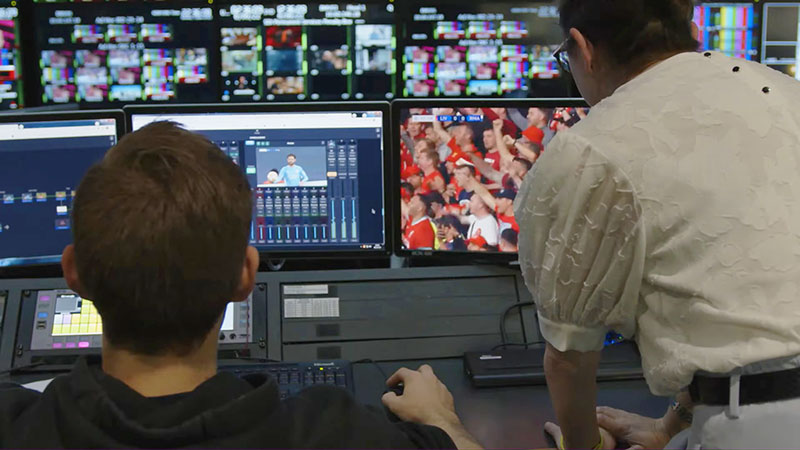 "Costly single-purpose compute is replaced by flexible software-defined media processing. Furthermore, the ability to move to consumption-based models in order to finance technical infrastructure gives organisations financial agility, and the ability to align costs to output."
As a managed media network provider, TBS's operation is multi-site from a physical on-prem perspective, and multi-region from a cloud perspective, so their next major step will be to join those concepts together in the orchestration layer allowing them to send signals from on-prem into the cloud and back and forth using a mixture of compressed and uncompressed formats.
The majority of Telstra's facilities are already connected to the cloud through high bandwidth direct connections. "This enables us to consider each customer engagement with the option of operating either entirely on prem, fully from the cloud or in a hybrid cloud/on-prem environment," said Mark. "In most cases, the preference would be full cloud or hybrid." TBS have also started integrating their contribution and distribution services to feed signals directly into AMPP, allowing them to make a full end-to-end service available to broadcast customers. www.grassvalley.com