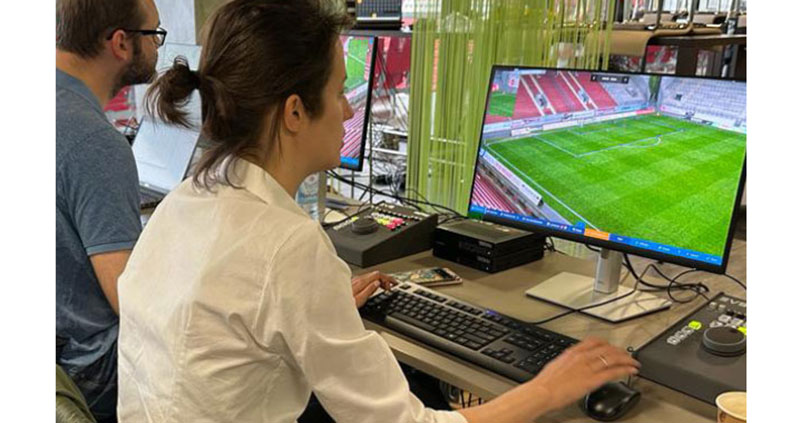 The FIFA Offside Technology (OT) and Video Assistant Referee (VAR) certifications for the EVS Xeebra multi-camera review system have both been renewed. These certifications affirm the precision, speed and reliability of Xeebra's integrated video assistant referee and virtual offside line systems and remain valid for the next four years.
To obtain the OT certification, Xeebra underwent a thorough evaluation during which it demonstrated its capability to accurately draw virtual offside lines for 10 assessed 2D and 10 assessed 3D offside situations. The system successfully produced two virtual offside lines – one on the leading attacker and another on the second-to-last defender – captured from different camera angles well within FIFA's time limits for both 2D and 3D analysis. The VAR tests focused on evaluating the system's video feeds' synchronicity and latency, as well as the video quality of the VAR system output.
Having earned FIFA certifications since 2019, Xeebra's high performance in the recent evaluations is an indication of its consistent adherence to the video analysis standards of FIFA as the international governing body of football, permitting fast, accurate decision-making during matches.
Axèle Descours, Product Owner at EVS said, "We are proud of this achievement and remain committed to maintaining Xeebra's high standards of performance to ensure its continued success, and to strengthen EVS' position as a trusted technology partner for football leagues, clubs and broadcast service providers worldwide."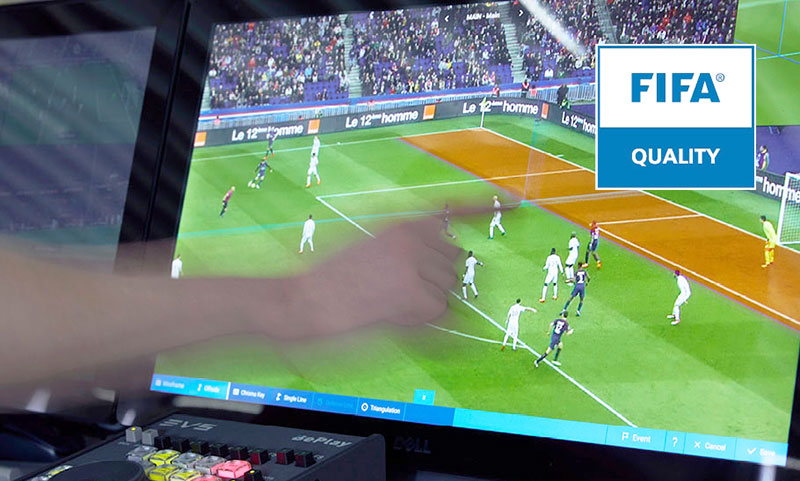 An upgraded version of the Xeebra multi-camera review system was recently introduced at IBC2023, bringing significant software enhancements, and incorporating further privacy management capabilities. This new version also facilitates remote workflows in low bandwidth environments, making it especially suitable for centralized operations.
Xeebra has a flexible client interface allowing users to view multiple camera angles, with synchronized browsing of content from up to 16 HD cameras. Like EVS servers, Xeebra also supports the ingest and browsing of HFR (SuperMotion) cameras, which means that officials not only see the key action but can view and analyze angles more clearly.
Xeebra integrates machine learning to automatically calibrate the field of play, making it possible to produce a virtual offside line in real-time as mentioned above. Viewers can also zoom in on a single-view image or select side-by-side views to compare different angles close-up.
Through Xeebra's server/client architecture, video referees can move wherever they need to within the stadium while the server equipment stays out of sight. A second screen output feature allows sharing video with the referee on the pitch or with the audience through one or two extra SDI outputs. evs.com