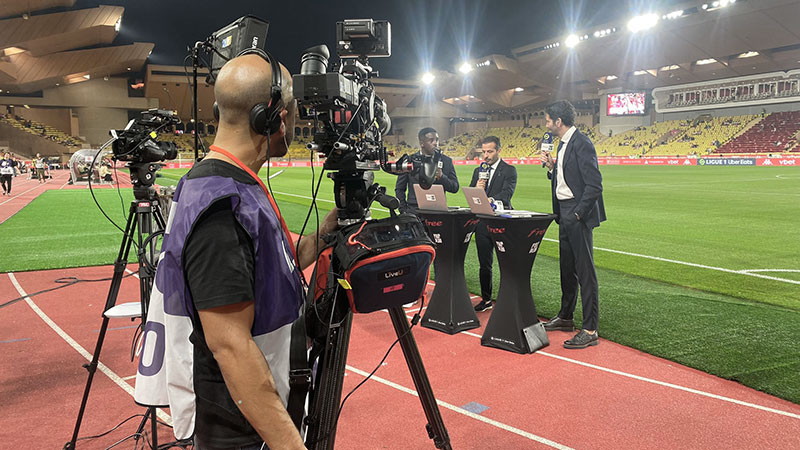 Ligue 1, France's professional league for men's soccer clubs, is at the top of the French football league system and is the country's primary football competition, contested by 18 clubs.
The league operates an app for fans, called Free Ligue 1, to complement coverage of its matches, and delivers exclusive live content to fans and subscribers via French internet service provider Free. Producers at 714 Production manage the production of this content from a control room in Paris, while their on-site camera crews and teams stream live video from different football stadiums across the country, directly to them.
714 Production transfers the data via remote a production workflow that includes compact LiveU LU300S field transmitters and the cloud-native LiveU Studio production service, and uses the low-latency LRT protocol for streaming. LRT is optimised to support bonding of multiple, diverse IP connections to maintain a consistent stream, and can also apply more than one resiliency transmission techniques at once, such as packet ordering, acknowledge & resend, dynamic forward error corrections (FEC) and adaptive bitrate encoding.
Using LiveU Studio, the production team streams the feeds in real-time directly to Free Ligue 1's app, where they can live edit the content and prepare the clips. The content from this production ranges from match highlights to pitch-side interviews and other material, which football fans can view via the app.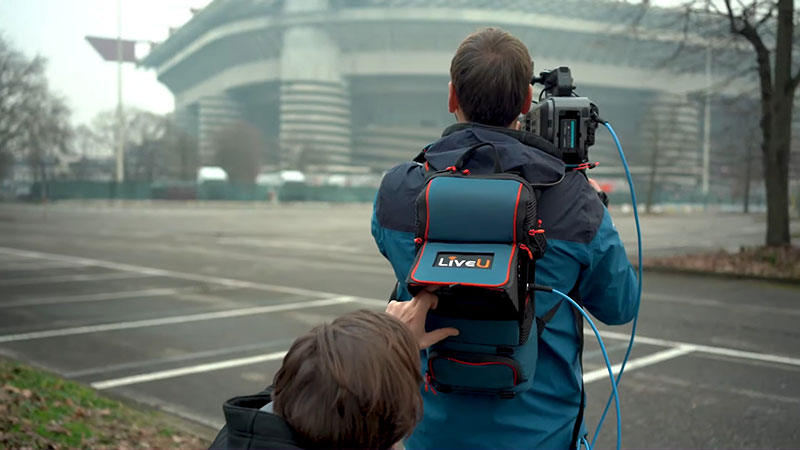 Expanding Monetisation
As subscribers look for additional football content and sign up for Free Ligue 1's Premium Account, monetization opportunities have expanded. Content is also uploaded and re-used on Free Ligue 1's social media channels including YouTube, Facebook and TikTok. The app currently has over three million users across the country.
LIveU Studio is an entirely cloud native video production system accessed from a browser, and used for live switching, applying customisable overlays and graphics, and streaming to multiple destinations in one click. 714 Productions uses and pays for these services only as they need them, which means they can respond to higher or lower demand for content, and meanwhile the workflow remains affordable.
In effect, this system decentralises their resources and the team of people working on productions. Such a workforce is more flexible because it can be scaled by adding or removing collaborators, and used to set up multiple instances on the fly. The LiveU Studio features are also updated automatically in the background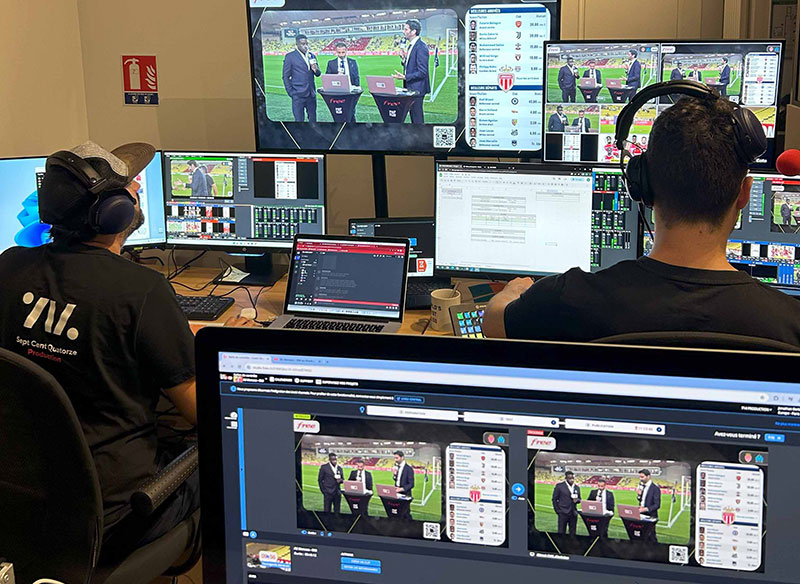 Adaptable Content
Frédéric Goyon, TV content manager and Head of Free Ligue 1, said, "We needed to produce more adaptable and social media-focused content while taking more control of how we allocated resources. The LiveU workflow designed by 714 Production is a great match for our needs, and we are pleased with our first months of collaboration."
in February 2022, Free launched the website complementing the Free Ligue 1 app. Dedicated to Ligue 1 top-tier football, the website gives football fans access to its free-to-view content, including goal highlights and match summaries.In this past season, they extended content from this website to its social media channels as well.

Valérian Guestre, CEO, 714 Production, said, "LiveU's efficient production set-up has opened up the door to a high-quality all-round football experience for Free Ligue 1 customers, something which wouldn't be feasible in terms of cost and resources, using traditional broadcast methods." http://www.liveu.tv/