Weather info distributor AccuWeather attributes a sharp increase in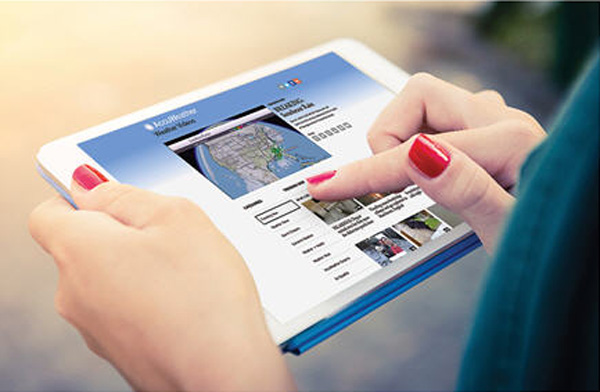 video views to a new content and interface developed with Brightcove,
making videos easier to find, view and share.
---
AccuWeather Drives Record Audiences with Brightcove's Video UI
AccuWeather, digital weather information distributor, is directly attributing a sharp increase in video views to its new weather video content and interface design developed with online video specialistBrightcove. The company announced thatAccuWeather.comvideo views in 2015 increased by more than 300% over the previous year's results.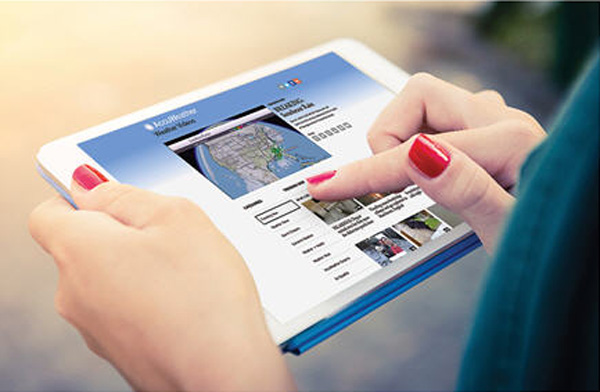 Thenew interactive interface, available on AccuWeather.com, was designed to make AccuWeather's high volume of weather videos easier to find, view and share with other people, creating a central destination developed solely for 24-hour video content. New AccuWeather trending videos are displayed as part of their wider portfolio of weather video content, which includes breaking weather updates by AccuWeather's meteorologists, on-the-scene coverage and user-generated content videos.
This material is organized according to each user's interests. Categories include top trending videos, weather news, storm chaser footage, extreme weather updates, weather and health and others. AccuWeather videos are also encouraging greater stickiness, meaning that users stay longer with AccuWeather to view and then move on to adjacent weather videos that may be relevant - within the interactive video wall configuration.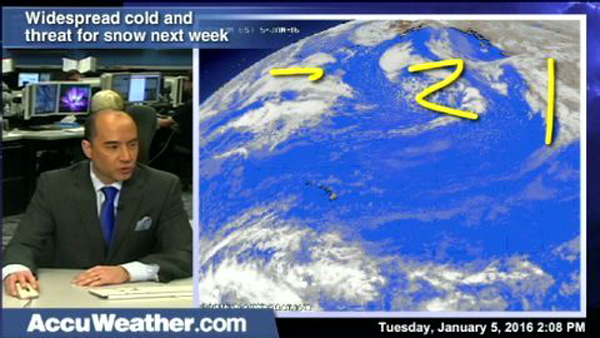 Given thevolumeof video content, increase inviews worldwide, the need forreal-time scalabilitybased on breaking weather conditions, and the competitive advantage of a well-designeduser interface, AccuWeather chose Brightcove to develop the new AccuWeather.com video wall and create a consistent viewing experience across user devices.
Brightcove designs software for companies like AccuWeather who need to make hundreds of new videos accessible every day to people all over the world.Brightcove Video CloudandGallerysoftware includes tools and performance for turning video into immersive experiences that reach millions of users. They also enable AccuWeather to scale smoothly to meet seasonal and severe weather-driven spikes in demand.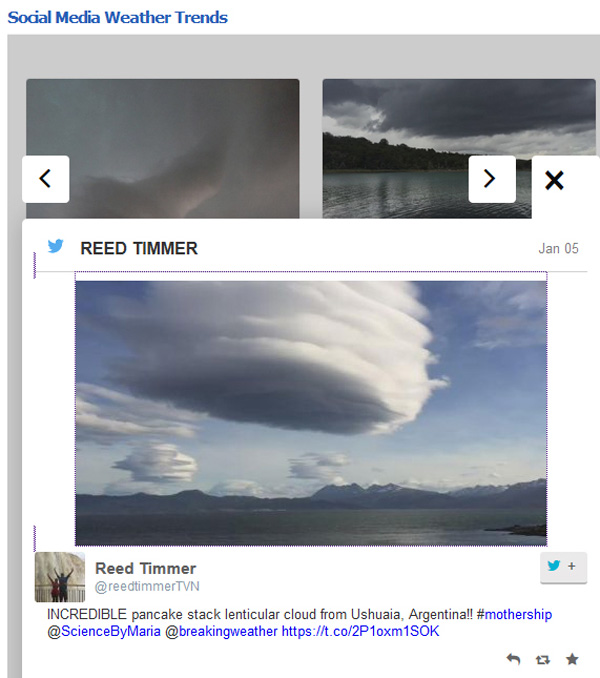 Video Cloudfocuses on video management and fast publishing workflows. AccuWeather can save, sort and search their entire video library, and create custom metadata for unique identifiers within the database. It is also possible to create playlists for the interface's players to make sure audiences are seeing relevant video and a coherent story. Smart playlists can be made to auto-populate based on metadata and tags keep content fresh. Brightcove has also integrated their HTML5 player into Video Cloud so that videos will load faster, on more devices and with more reliability.
Accuweather can use Video Cloud to determine exactly when and where video is displayed to comply with content licensing restrictions or roll-out schedules. Through one interface they can control geographic access and schedules to define where and when videos can be viewed. They can manage users, video content and settings by setting up separate accounts for public-facing user generated content campaigns, internal information sharing, or separate brands, subsidiaries and business units. Assign users permissions to one or many accounts and modules within accounts.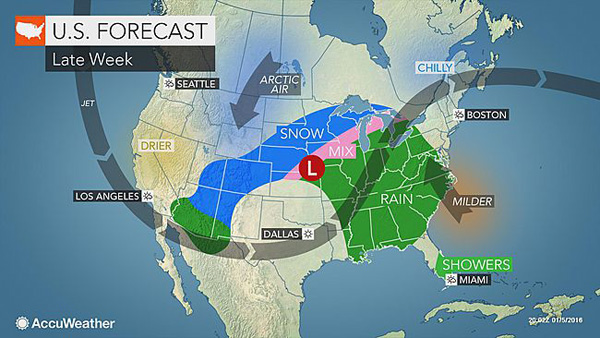 Brightcove Gallery, on the other hand, is about design and uses portal templates based on SEO practices, social sharing and integrations for lead conversion. It is suitable for creating a new channel, launching a product showcase or, like Accuweather, building a microsite. There are about 100 templates, layouts and colour combinations to exactly match brand identities and create designs without technical resources. The use of responsive design opens the site to audiences on desktop, tablet or mobile devices. Hosting is managed and updated through a software-as-a-service model so that solution that can be without technical resources.
AccuWeather's Videos are available free of charge. The AccuWeather video interface is also available on AccuWeather's iOS and Android apps, making the content accessible and convenient, worldwide. www.accuweather.com