Seven Network achieved over 488,000 live stream views of Australia's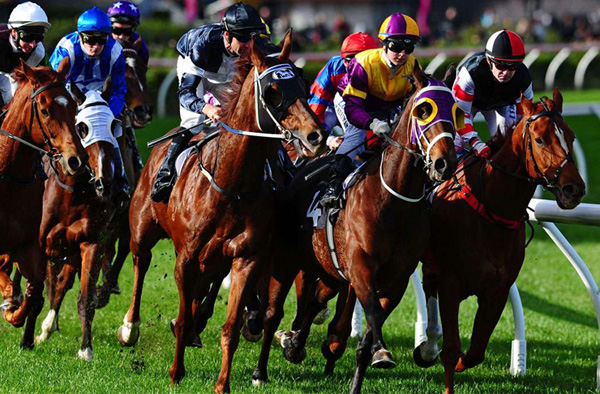 Melbourne Cup via new 24/7 streaming services powered by Elemental
Live encoders on the Akamai CDN.
---
Elemental & Seven Network Race to Beat Live Streaming Records
TheSeven Networkused its coverage of Australian jockey Michelle Payne's historic 2015 Melbourne Cup victory to launch its new live streaming platform,7Live. The network reported that Melbourne Cup day, 3 November 2015, the new services achieved more than 488,000 live stream views throughout the day with 346,000 concurrent live streams during the race itself, on theAkamai Content Delivery Network.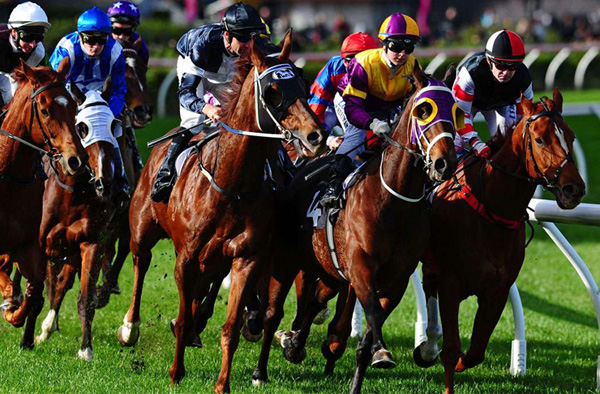 Yahoo7 Plus7users nationwide can now view live streams of all three Seven Network main channels - Seven, 7TWO and 7MATE - 24 hours a day, every day through both desktop browsers and various mobile devices.
The Seven Network's new 24/7 live streaming services are powered by Elemental TechnologiesElemental Livestreaming encoders andElemental Conductor Encoder ManagementSystems, supplied and commissioned by Elemental's local partner in Australia and New Zealand,Quinto Communications.
In order to produce the various localised, live streaming versions of the Seven, 7TWO and 7MATE services required for customers, the Network creates a total of 37 different individual TV services. Presentation output is delivered as HD serial digital video to the Elemental Live streaming encoders, for H.264 video with AAC audio encoding and streaming format packaging.
Due to itsGPU based encoding, Elemental Live can achieve both very high encoding density and high video quality. A single Elemental Live appliance, occupying one rack unit of rack space, is able to take in and encode eight HD serial digital video service feeds, encoding each in multiple different resolutions and bit rates simultaneously. Seven's requirement to create 37 different streaming video services is thus achieved using only five Elemental Live streaming appliances occupying five rack units of rack space at the Melbourne Docklands Playout Centre.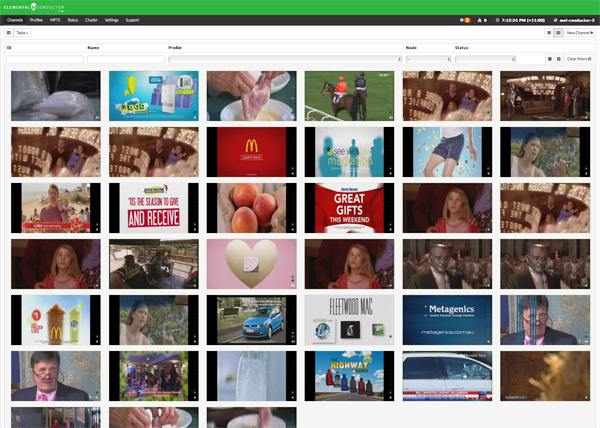 Furthermore, each channel is streamed atmultiple bit ratesandresolutionsto create streams supporting a very wide variety of consumer devices and internet connection speeds. Consequently, these five Elemental Live units perform in excess of 170 individual realtime H.264 video encodes concurrently, and have further capacity to grow.
Two Elemental Conductor management and monitoring appliances, configured as a high availability cluster for redundancy, allow the configuration and monitoring of all of the Live web streaming services, from a single operator web browser interface. The Elemental Live encoders on-board web servers also serve streams locally to the Seven in house network monitoring, and to the Elemental Live encoders delivering the streams to Seven's Internet Content Delivery Network partners.
Elemental Conductor also has tools for upstream video router control, in order to route services to backup encoders if necessary, resulting in a very high level of system resiliency and the elimination of any single points of failure within the Elemental live stream creation system. www.elementaltechnologies.com