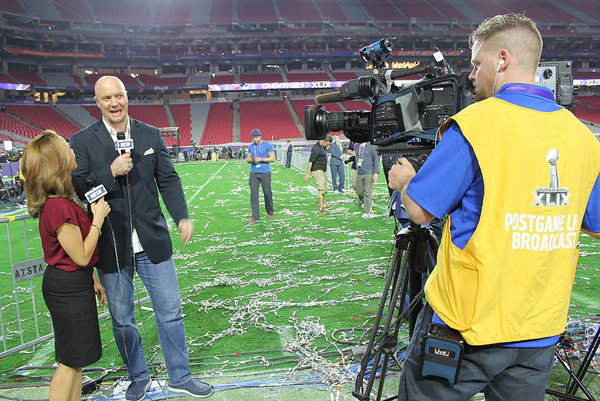 NTB in Norway gathers news from the field and streams live video 24/7
to customers on four different channels, using Live U content acquisition
units with an Elemental Live encoder.
---
NTB Encodes & Streams Live Video Across Four Channels via Elemental
Norsk Telegrambyrå,NTB, is Norway's largest news agency, delivering up-to-date content services in the form of text, images, video and graphics to the major news outlets in Norway, including broadcasters and online newspapers. Recently, they have been putting more effort into live video and news gathering from the field usingLive Ulive video content acquisition units and streaming news out to customers 24 hours a day, via four channels at different bitrates.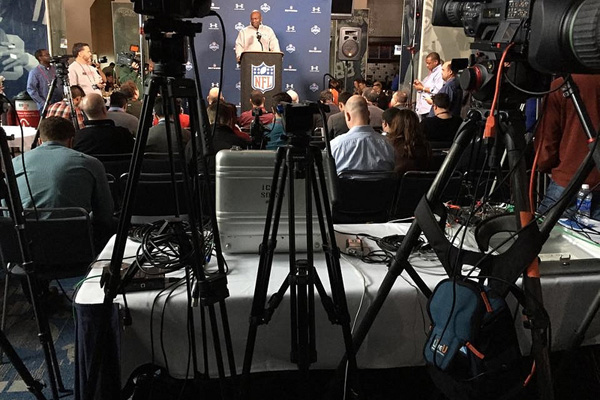 To supply these channels, they use anElemental Live L200 encoderwith four inputs supporting a large variety of input streams including HDSD, RTMP, HLS and others, and outputting to almost any streaming format. This combination of acquisition and streaming makes it straightforward for their customers to access and use NTB's content with very little processing by their journalists.
When an event breaks, NTB sends out one or twofield reporters, one carrying a Live U unit, to assess the situation. NTB can brief them on events as they travel. NTB video technicianIvar Eksethsaid, "As soon as they arrive they start up the live video unit and start streaming material into the NTB news desk, set up to deliver up-to-the-minute text and live video material to clients.
"We have come to realize that customers are increasingly relying on this kind of broadcast. What is important is always delivering what we promise – by making sure the field units are functional, receiving a proper signal and sending good quality content back. But most important is keeping the stream open – regardless of any field issue, we do not fail to maintain the stream. Losing a customer's signal is not acceptable.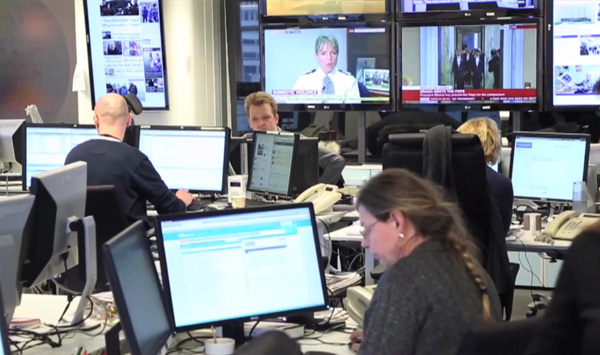 "This means making sure that all components of the broadcast chain are stable and reliable. Over this past year, the Elemental encoder has proven to be just about our most stable piece of equipment. We launched it one year ago and it hasn't yet dropped a stream in any of our four channels. This is very significant for customers and critical to broadcast viability."
Once NTB receives a live signal into their facility, it is processed in their video mixer and the video distributed into the L200 encoder. Typically, they will encode three to four different bit rates, from 400 kbps to 2 mbps, for distribution to their CDN, the mount point for all the major news outlets they deliver to – in a number of qualities. The signals are then made available to customers, supplying each Elemental-encoded bitrate as an isolated stream.
NTB's customers can mount any bitrate up into their own CDN or delivery platform, in turn allowing them to use their own mounting systems to earn advertising revenue on any material NTB has produced for them.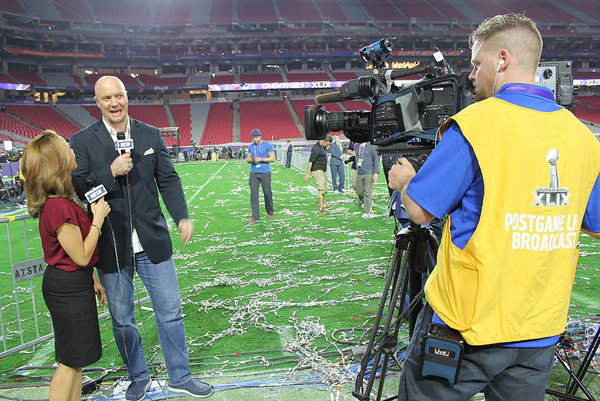 "These four channels give us the ability both to deliver our own broadcasts via Live U, and to redistribute different signals, for example from other countries, whenever we feel they are of interest to news consumers in Norway," said Ivar. "We can unify everything within our standardised delivery platform, making it very easy for our customers to pick up the material and use it directly on their web pages or other platforms without any fixes or additions. They can use that exact content.
"As long as we can unify the video on our system and encode it through the same Live U - Elemental system as usual, then it becomes that much easier for our customers to use the signal directly.
"For example, a small newspaper may have only one staff journalist, but if he or she is able to use our system, then whether the material originates from Hungary, Afghanistan or the USA, the journalist can simply access the same format that their end delivery system requires, each time. Customers don't need to build special systems to access a full range of content types. By using our streams they can rely upon ours." www.elementaltechnologies.com