Following the acquisition of PandaStream cloud-based encoding,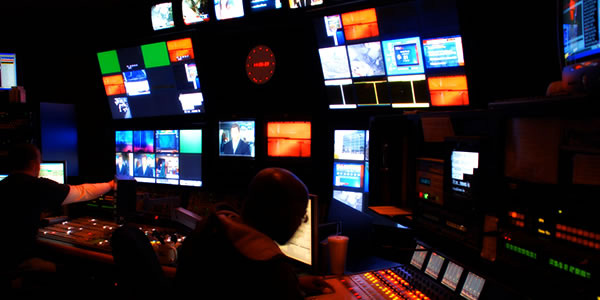 Telestream launches its own Telestream Cloud service, to become
a platform for future cloud services.
---
Telestream Launches Telestream Cloud Encoding SaaS, Releases Switch 2.0
Telestreamhas acquired cloud-based encoding supplier,PandaStream, which Telestream says will speed up their own plans to make cloud encoding services available alongside their on-premise systems. Consequently, Telestream has also launchedTelestream Cloud, a new software-as-a-service that carries out PandaStream encoding under the Telestream brand now, and will serve as a platform for future cloud services.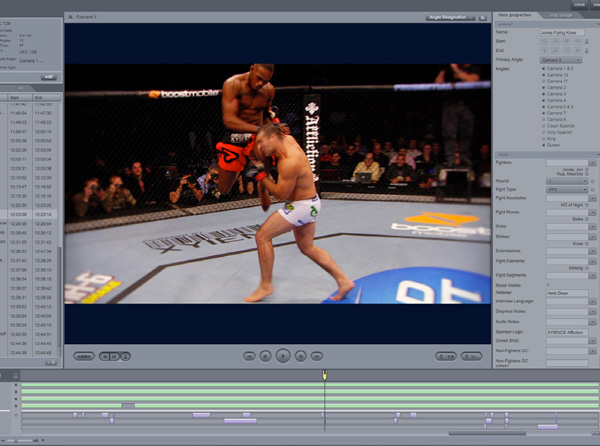 PandaStream services and architecture were chosen because of their ease of use, cost efficiency and ability to encode at scale. Using the PandaStream architecture with Telestream's encoding products results in a globallydistributed, VOD encoding platformthat scales in response to customer requirements. File transfer and encoding times are optimized from any location because Telestream Cloud accesses multiple cloud service providers includingGoogle Cloud Platform, Amazon Web ServicesandRackspace.
Existing PandaStream customers can access the same products and services they have used under the Panda brand. Using the new cloud infrastructure, Telestream will be rolling out additional services over time. The PandaStream team will transition to a separate business unit within Telestream over the next couple of weeks.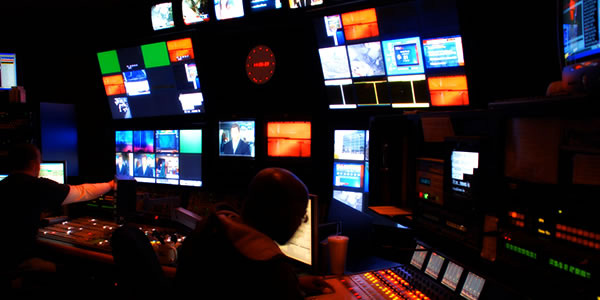 Switch 2.0 Player and QC
More Telestream news is about the new version of Telestream's media player and inspection tool,Switch 2.0, which has been released with a newTimeline functionused to view the GOP structure of a video segment, highlighting the I, P and B frames. Users can also see the data rate information associated with the video and make sure that their compression settings were configured to result in the best quality video.
Footage in which little changes from frame to frame, encodes at a higher quality than dynamic video that contains more motion. Many codecs are designed to take advantage of redundancies between video frames - the more redundancy, the higher the quality at a given bit-rate. To do this, encoded streams include three types of frames.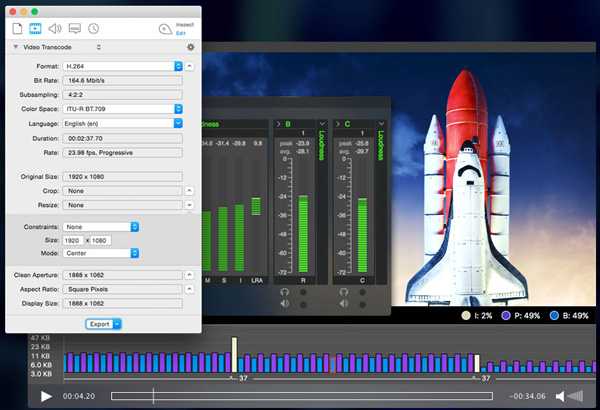 I-framesare completely self-contained key frames that don't use information from any other frames. These are of course the largest frames and the highest quality, but the least efficient in terms of compression. When producing a P-frame, on the other hand, the encoder can look backwards to previous I or P-frames for redundant picture information.P-framesare more efficient than I-frames, but less efficient than B-frames. When producingB-frames, the encoder can look both forwards and backwards for redundant information, which makes B-frames the most efficient type of frame.
Being able to view Vertical Ancillary data, VANC, on an external monitor is also new to Switch, and gives broadcasters the ability to view captions on various monitors.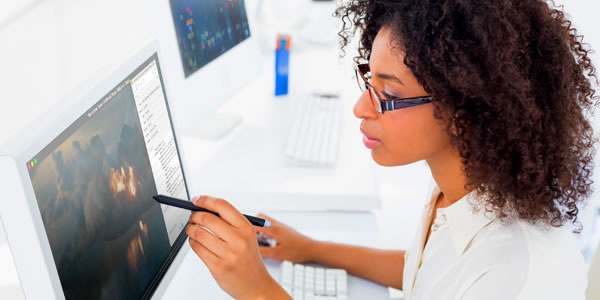 Switch 2.0 has other updates to make QC processing faster and easier to use. For example, a newJump Totool can be used to move to a specific timecode, frame or time within the inspected video, and it is now possible to readWindows Media filesthat Microsoft Windows Media Player supports. The improved system performance also results in faster indexing of MXF files.
Switch has been developed in three versions for QC across different market sectors ranging from enthusiasts to craft editors and mainstream broadcast operators.Switch Player, with basic player and inspection functionality, is free. Switch Plus and Switch Pro are paid-for.Switch Plusis for video editors and post-production teams who need to play, inspect and fix media.Switch Prois designed with tools to play, QC, fix and deliver media. All three versions can be downloaded online,here. www.telestream.net