Brightcove Lift is a service using server-side ad insertion and HTML5

player management to overcome ad blockers while delivering TV-like
ads, interactivity and integration with analytics.
---
Brightcove Lift Overcomes Ad Blockers Across Desktop and Mobile
Brightcove Lift is a new service combiningserver-side ad insertionandHTML5 player managementto overcome ad blockers, regardless of the preferences of people who have chosen to use the ad blockers. At the same time, it is designed to deliver TV-like ads and client-side interactivity, and integrate with reporting and analytics providers.

Millennial audiences, those aged about 15 to 35, challenge ad supported video businesses mainly because of their high levels of mobile consumption and a preference for watching video with less advertising – that is, using ad blockers that compromise ad delivery. Brightcove Lift, however, interferes with ad blockers. Brightcove says they have seen video ads delivered per video start increase by as much as 50%, and that these results demonstrate Lift's ability to reduce the effectiveness of ad blocker software.
Brightcove Lift circumvents ad blockers and delivers specified ad loads mainly through dynamic,server-side ad insertionin the cloud. This method dynamically stitches ads into content streams in the cloud, increasing ad delivery across platforms. Lift is also integrated to deliver advertising from ad servers such asDFP, Freewheel, SpotXandLiveRail, and to supply required measurement from analytics providers. The service is compatible with the IAB VAST specification.
Server-side ad insertion also makes it possible for content owners to delivermid-roll adsequally across platforms, increasing the impact of their ad inventory and any monetisation opportunities. Midroll ads appear during a user's chosen piece of video content. Many online advertisers prefer them because viewers are not given choice about watching them, viewers are already engaged because they have opted to watch the video, and the ads include an interactive component for viewers who want to respond.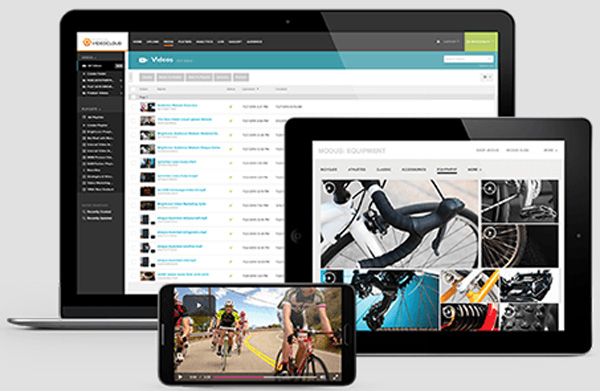 Combined with server-side ad insertion,client-side interactivityis maintained, supporting the delivery of publishers' interactive elements such as scrubber blocking, mid-roll ad break enforcement, click-through tracking and companion ads.
Actually, one reason for using ad blockers is to avoidplayback overloadcausing slow load times. Therefore Brightcove has also designed Lift to produce a visually uninterrupted viewing experience, lowering ad error rates and breakage, and optimising streams for playback. The result is a more even, broadcast-quality video experience that avoids breaking viewer engagement with the content by minimising buffering between video content and video ads.
Vox Media, handling content brands such asThe Verge, Vox.com, EaterandSB Nation, has trialled Brightcove Lift. "At Vox Media, fast, smooth playback is an important aspect of mobile video capabilities on our web properties. With our previous online video platform, we faced issues on Android ranging from slow video load times to playback failure, and chose to turn off ad delivery in an attempt to preserve the user experience," saidBrendan Murphy, video product manager at Vox Media. "With Brightcove Lift, we've seen the quality and consistency of the video playback experience improve across mobile devices, and have opted to re-enable ad delivery." www.brightcove.com