Imagine Communications presents a paper and software-defined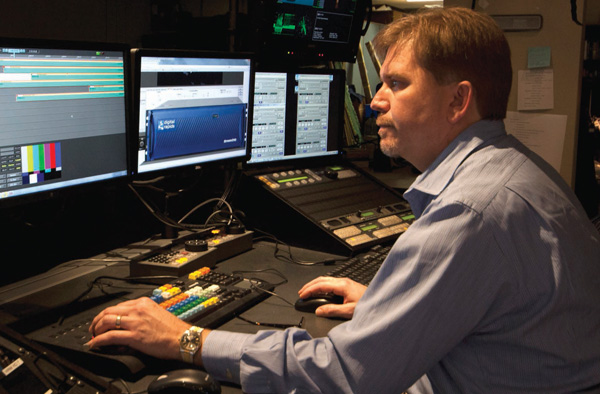 workflows addressing the challenges associated with UHD operations
in SDI/IP hybrid environments at the SMPTE 2015.
---
Imagine Communications Shows UHD Workflows in a Hybrid SDI/IP World
Representatives fromImagine Communicationsare presenting a paper considering the challenges associated with UHD operations inSDI/IP hybrid environmentsat theSMPTE 2015Annual Technical Conference & Exhibition, taking place 26-29 October in Hollywood.
The company is also showing cloud-deployable integrated channel playout and transcoding systems. In September 2015 at the IBC show and exhibition in Amsterdam, Imagine Communications demonstrated ways that media companies can shift from a baseband-only environment to IP and IT systems in stages, by operating hybrid networks to preserve and extend their existing investments.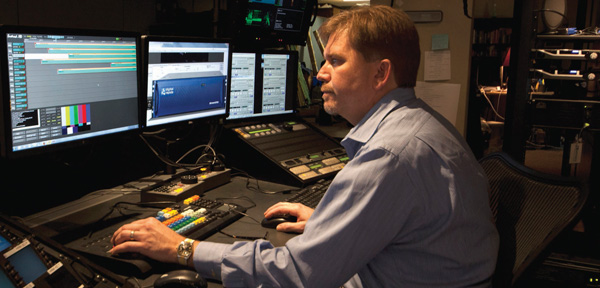 The company is revisiting this topic at SMPTE 2015 when Imagine Communications'Randy ConrodandNigel Seth-SmithofSemtechco-present the paper'UHD in a Hybrid SDI/IP World'on 27 October, including insights into the challenges of introducing UHD-1 services using hybrid SDI/IP environments.
According to Imagine Communications, consumers are continuing to adopt new options for receiving media due to the availability of new devices, cheaper network access and more diverse content. To keep in step with these changes, companies should look for ways to add agility and cost efficiency to media processing, delivery and management operations by moving away from single-purpose, proprietary hardware and developing the functionality in conventional servers or virtualized computing environments, including the cloud.
Although lots of organizations have initiated migration by moving a portion of their media or business processes to IP, Imagine Communications feels that a transition of signal processing from baseband to IP is a major undertaking that involves maintaining a mix of baseband and IP infrastructure that evolves over time. Furthermore, effective hybrid systems avoid introducing complexity, disrupt existing operations or abandon existing investments.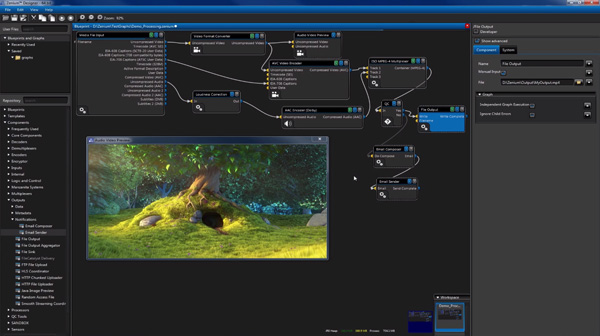 SelenioFlex file-to-file media processing is built on the Zenium workflow manager.

The goal of Imagine Communications' baseband-to-IP migration path is for a company to exploit some of the benefits of IP early on – like built-in redundancy and workload resource elasticity – in its media processing without completely replacing their baseband infrastructures first. They are showing how their own products fit into such scenarios at SMPTE 2015.
SelenioFlex Fileis a file-to-file transcoding system comprising a workflow manager and a catalog of processing applications and functions that the user can drag and drop into a visual configuration. Functionality includes network distributed file-based transcoding and transmuxing, supporting formats suited to post-production, archive and multiscreen distribution. Current examples include Apple ProRes, HEVC UHD Main 10 and IMF file-based transcoding enabling UHD on-demand workflows, and media manipulation tasks include scaling, deinterlacing, video and graphic overlays and metadata manipulation.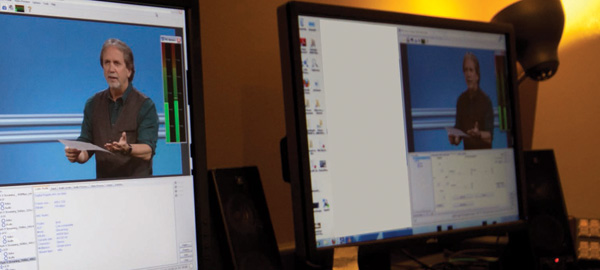 VersioCloud, IP-enabled, integratedchannel playout, is made for deployment in the cloud, entirely software-based, running on regular commercial IT platforms. Channel playout is a critical function in the broadcast workflow, creating and defining video content and advertising playout that, in turn, defines the channel from the point of view of the audience.
For a company using VersioCloud, the traditional, integrated channel playout functions - such as automation, branding, graphics and file server capabilities - become cloud-enabled. Moreover, new kinds of playout tools are available to launch specialty or pop-up channels, and strengthen business continuity, in a virtualized master control environment.
Also at SMPTE 2015, Imagine Communications andArista Networkssoftware-based cloud networking, will demonstrate the ability of theMagellan SDN Orchestratorto manage video switching in anSMPTE 2022-6environment.www.imaginecommunications.com.