IBCEVS has been working with several companies to develop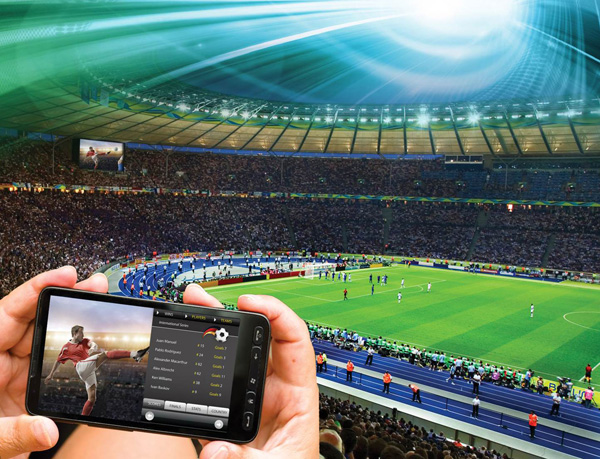 reliable new low latency, IP-based live remote production, called
IP4Live, based on live switching and SMPTE 2022 interoperability.
---
EVS Demonstrates Multi-Vendor IP-based Remote Live Production
As demonstrated atIBC, EVShas been working with several other companies to develop reliable new low latency, IP-based live remote production capabilities, calledIP4Live, based on live switching andSMPTE 2022interoperability. The demonstrations were conducted withCisco.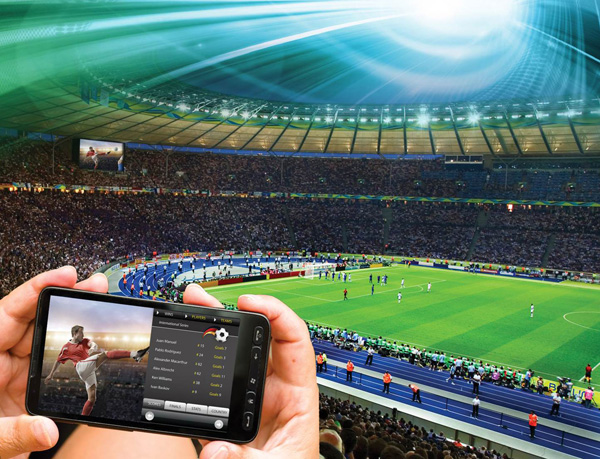 Using EVS' newXiP gateway, which enables in/out IP links to its live video server, EVS showed an example of multi-feed live remote production – via SMPTE 2022 uncompressed video – over an IP network using Cisco's standard IP switches and software defined networking, SDN. The aim was to show the reliability, low-latency and high-quality of video over such a network between remote sites. Further, the configuration establishes the necessary bandwidth for production-critical video flows while dynamically allocating any remaining bandwidth to best-effort - that is, not guaranteed - traffic such as file transfers.
Thecombination of IP and SDNprogrammable networking, with frame accurate Ethernet switching, is expected to result in such benefits as scaling, resilience and lower costs. The integrated IP demonstration at IBC extended to DYVI, the EVS-based distributed live production platform and switcher, which runs a full 3D digital video FX engine. The real, live distributed system, incorporating several workflows over the same network infrastructure, used optimized software on standard hardware, allowing production to interact with content from the distant site as if it were local.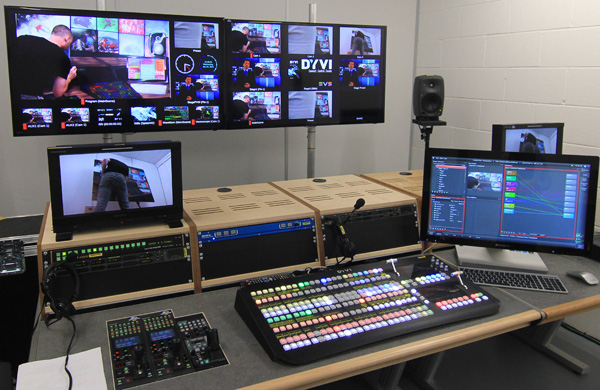 CTOBenoit Févrierat EVS said he feelsstandards-based processeslike these - within open, interoperable workflows - are what will make end-to-end IP feasible for quickly and efficiently supplying content to consumers how and when they want it. IP is playing a role in EVS' future systems for live and near-live sports, news and entertainment production workflows, as well as for interfacing with postproduction and archives. Tools and functionality are expected to include live storytelling, content management and multimedia distribution.
Optimized for de-centralized, distributed production – as either a single-user system or a multi-user, multi-location network – DYVI for example has pre-built, modifiable effects and supports more than one chroma or luminance keyer in a single layer. The clips are stored uncompressed as RGB+key. A dedicated tool controls the colour, texture, brightness and contrast over the picture.

EVS has also joined theTICO Alliance, which is working to establish a new video compression standard visually lossless up to 4:1 that enables4K/UHD transport over existing SDIinfrastructures as well as 10 GigE IP production and contribution networks. This kind of standard aligns with IP-based approaches to live video infrastructure and open systems that support interoperability between developers, and optimisation of existing customer infrastructures.
Since January 2015, a Registered Disclosure Document, RDD, is under specification at SMPTE defining TICO compression and 4K mapping over active 3G-SDI and IP Networks, RTP. The TICO Alliance, which includes Grass Valley, Imagine Communications, Artel Video Systems, Embrionix, intoPIX and Ross, can support new UHD streams in existing systems and networks using available pipeline bandwidth with low latency, less complexity and preservation of image quality.
Developed by intoPIX, TICO compression is designed specifically for high bandwidth video transfer - HD to 4K/8K Ultra HD - over IP. Benoit Fevrier noted, "With the transition to IP and the need to move resolutions and frame rates at 4K/UHD and higher in the future, precise compression is now essential to video production and distribution."

EVS andImagine Communicationsannounced a partnership at IBC concerned with standards for IP signal distribution for live production, slow motion and instant replays. The two companies' integrated system will focus initially on use of theSMPTE 2022andJPEG2000standards for moving and managing SDI and compressed signals over IP, with special interest in agility and the costs involved in transitioning to an all-IP ecosystem generally.The alliance combines EVS' video production and content management systems, and Imagine Communications' routing and processing platforms. The intention is to create ahybrid SDI-IP environmentthat preserves baseband investments and maintains operational transparency, while continuing to use commercial off-the-shelf switching equipment.
Imagine Communications and EVS demonstrated a joint system at IBC2015, one of the first demos of IP interoperability in amultivendor environment, showing live sports and slow-motion applications using compressed and uncompressed SDI over IP video signals routed from remote venues to a centralized production centre. The products involved in this case were Imagine CommunicationsSelenio MCPwith SMPTE 2022 Uncompressed-Over-IP and J2K interfaces, plus theMagellan SDNOrchestrator simultaneously managing the routing and control of all IP and SDI signals. EVS'XT3media production server used the newEVS XiP gatewayto manage in/out SMPTE 2022 IP video signals with HD multiple camera live feeds and highlights. www.evs.com