IBCGrass Valley showed GV Node one of the first real-time IP processing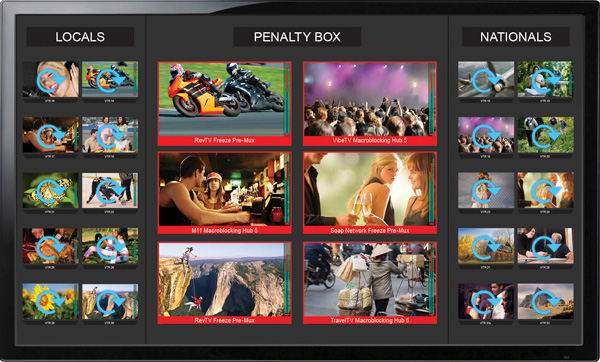 platforms carrying out multipurpose video and audio processing, vertically
accurate switching and IP aggregation.
---
GV Node Supports Grass Valley's Glass-to-Glass IP Processing
Grass Valley showed one of the first true, real-time IP processing platforms,GV Node, at IBC 2015. GV Node carries out multipurpose video and audio processing, vertically accurate switching and IP aggregation, and has been developed as part of Grass Valley'sglass-to-glass IP systemfor broadcast to take advantage of the flexibility of IP in more applications. For example, GV Node can help a broadcaster to combine aspects of a data centre model with the specific requirements of a live broadcast production environment.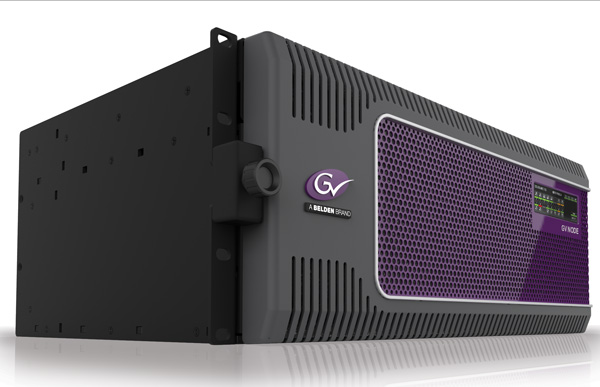 This IP processing node is designed to serve as a primary source of switching in live production. In early applications, users may choose to operate GV Node alongsidecommercial off-the-shelf IP switchesto set up paths with deterministic switching that work as backup in direct-to-air and secondary live feed applications.
Historically, COTS IP switches have been unable to performvertically accurate switching– that is, switching that happens accurately within the vertical interval - like traditional SDI routers. This is especially important in live applications where signals go directly to air, and where routers have traditionally been used as a backup to the production switcher. Vertically accurate switching is also needed when a router is used for connecting secondary live feeds.
The distributed platform topology of GV Node is designed to uplink to aggregation COTS IP switches, using a spine-leaf architecture that is typical of modern IT infrastructures. This topology represents a more scalable, flexible approach than traditional, centralized routing systems, for which owners have had to buy larger, more expensive chassis in advance in order to allow future expansion.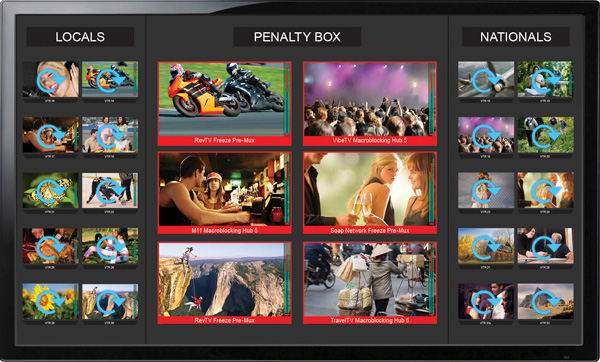 In this way, according to Grass Valley, GV Node's distributed architecture better supports the idea of a true broadcast-centric data centre model, and means that broadcasters can start their IP infrastructure with a small system, and grow linearly and fairly quickly as requirements change.
GV Node handles multiple signal processing and monitoring functions and sets up IP and SDI I/O as well as MADI I/O, audio de-embedding/embedding and monitoring. The built-in, scalable multiviewer uses the same system as Grass Valley's Kaleido for high picture quality and layout flexibility. GV Node is designed to be ready to adapt to changing industry signal formats and standards, and currently supports bothSMPTE 2022-6(HD) video-over-IP and 4K 1-wire usingTICO compressionfrom intoPIX.
Grass Valley is at work on products that support 4K 1-wire transmission. Rather than requiring four 3G wires to carry an HD or 4K signal, these Grass Valley systems use theTICO 4:1 visually lossless compressionto carry a high-quality signal across a single wire.
Mike Cronk, senior vice president of strategic marketing at Grass Valley, said, "Manufacturers are considering compression systems to simplify the transmission of video and audio signals, but because TICO is extremely low latency and requires minimal hardware for processing, we believe it is the best fit for live production workflows."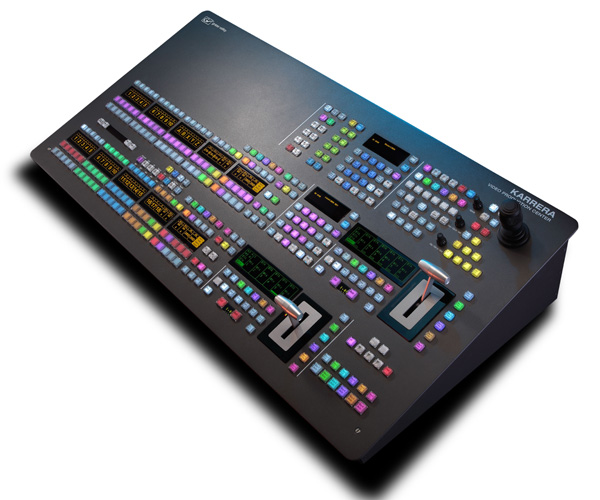 Grass Valley chose intoPIX's TICO lightweight compression for several reasons, mainly its ability to deliver the same visual quality as uncompressed video, without impacting quality or latency for software and hardware platforms. With this compression, content is visually lossless at compression ratios up to 4:1 and integrates into HD workflows to 4K/UHD on both 3G-SDI and 10 GbE. A user can use existing hardware and infrastructures, and will find that the codec requires only a small portion of the logic resources needed for a JPEG 2000 codec. Also, due to its parallel algorithm, TICO can reach 4K 60p using CPUs.
Also a major part of Grass Valley's glass-to-glass IP system,4K 1-wire connectivityallows the transmission of 4K signals using standard 10 GigE connections, which avoids the need to use the more cumbersome and error-prone four quad signals, 4 x 1080p, while also keeping the flexibility of IP infrastructure. Grass Valley has taken care to apply both 4K 1-wire IP connections and traditional SDI connections to its products, making it possible for users to create hybrid IP/SDI workflows until they are ready to commit to IP at some time in the future.
The first two product lines with integration for 4K 1-wire with TICO compression areLDX 86cameras andK-Frameswitchers.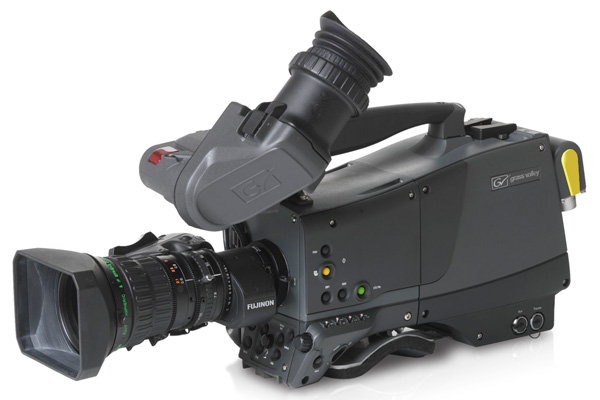 With the move to video-over-IP, there's a demand to integrate camera base stations into IP infrastructures, while also keeping SDI connectivity for use in hybrid IP/SDI environments. At IBC 2015, theXCU HD/4K IP camera base stationfor the LDX 86 series cameras were available with TICO compression to provide 4K 1-wire transmission. This extra capability will be delivered via a free firmware upgrade to the existing XCU HD/4K IP base station, and will support full 4K for live production with reduced cabling, faster set-ups, and more reliability.
This makes 4K and HD a more practical proposition for live production, and will allow linking between the base station and a video-over-IP studio infrastructure. The base station also has traditional coax connectors for SDI plus audio, and communication and control interfaces to simplify migration, while the patented cradle design can switch between baseband and IP infrastructures on the fly as needed.
KayenneandKarrera K-Framevideo production centresare modular and scalable. With the addition of 4K 1-wire IP connectivity for K-Frame switchers at IBC 2015, production workflows in IP in either 4K/UHD or HD are supported. The TICO 4K 1-wire implementation is a good choice for production applications because it is visually lossless even after multiple codec passes, and it creates less delay than other compression formats. The K-Frame video processing engine is suits transitional, hybrid IP/SDI environments, as it can handle IP and SDI video formats interchangably. www.grassvalley.com