IBCThomson has collaborated with HP on robust cloud and web services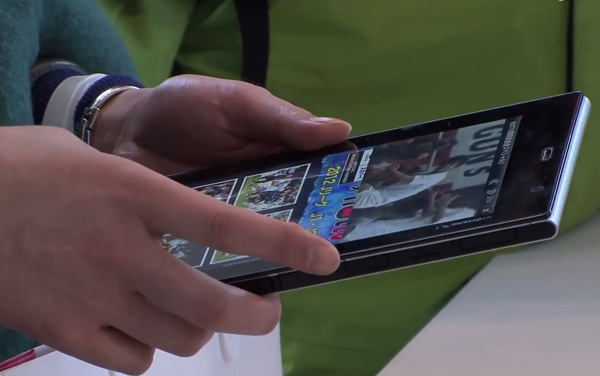 for rich media content delivery, and with Expway to deploy live HEVC
compression with LTE multicasting.
---
Thomson Demos ViBE VS7000 Encoder with Live LTE & HP's Moonshot
Thomson Video Networkshas collaborated withHPon robust cloud and web services for rich media content delivery, and withExpwayto deploy live HEVC compression with LTE multicasting.
Thomson has agreed to develop a video delivery infrastructure with HP based on theirViBE VS7000encoding software integrated with anHP Moonshotprocessing system equipped withHP ProLiant m710 server cartridges.The two companies say the collaboration is a response to a demand from media and entertainment customers for rich media content and more robust cloud and Internet-based services.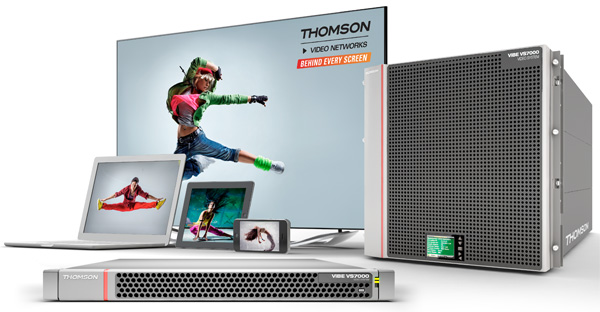 Stephane Cloirec, director of product management at Thomson Video said, "HP has been a collaborator for Thomson Video Networks' software-based compression since 1996, and we have so far worked with them on Xeon-based servers like the DL360/380 stand-alone servers and C7000 blade centres. The ViBE VS7000 software running on Moonshot is a good demonstration for ourIntel Core i7 video transcodingsystem. HP's Moonshot combines very high compute performance with low power consumption, and takes anapplication-driven cartridge approachthat is new for data centre architectures.
HP Moonshot Server Systems
Available since 2013, Moonshot server systems were some of the firstsoftware-defined servers, powered by very low-power processors - 89 per cent less power than traditional systems, according to HP - and able to reduce complexity and save space. Up to 1,800 HP Moonshot servers, in the form of small cartridges, can fit in a single server rack.
TheProLiant m710server uses a quad-core Xeon processor, with an integrated GPU to handle graphics. The server, supportingWindows Serveras the OS, is tuned to run one or two workloads - in this scenario, application delivery and video transcoding. HP uses theCitrix XenAppsoftware to stream applications to users, and programs fromVantrixandHarmonicto handle the video encoding.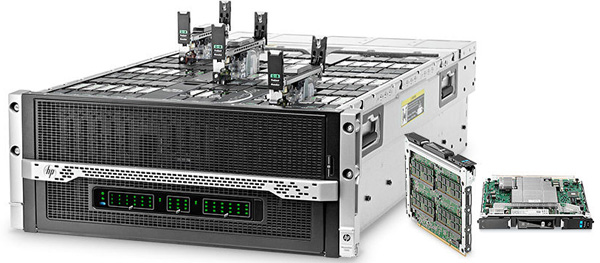 One of Moonshot's advantages is itsdense design, which HP says allows a broadcaster to serve many more times the number of video streams as they can with a standard rack server taking the same space. Each server is a small cartridge that slots into the Moonshot chassis. For example, by sharing power and cooling and closely integrating network interface cards and switches, HP fits 45 cartridges into a 4.3 rack unit chassis.

The Thomson's and HP's new system combines the VS7000's video transcoding with other applications, such as back-office and CDN, running on different m710 cartridges in a single Moonshot chassis. By supplying application-dedicated, low-power cartridges instead of traditional servers, the Moonshot system aims to reduce the total cost of ownership.
Live LTE Multicasting
On the distribution side, the partnership Thomson Video Networks has formed withExpwayaims to combinelive HEVC video compression, recognized for its performance, with efficientLTE multicast distribution. AtIBC2015, the two companies will show a complete LTE distribution chain consisting of live encoding by the ViBE VS7000 HD/SD encoder and encapsulation via Expway's BMSC multicast server andeMBMS middlewaredevices.
eMBMS is Multimedia Broadcast Multicast Services over LTE, the standard for high-speed wireless communication, and enables distribution of content in a one-to-many or multicast configuration, as opposed to the less efficient method of unicasting individually to each viewer. Trials in sports venues have shown that eMBMS can support services that give spectators access to live multimedia content before or during an event.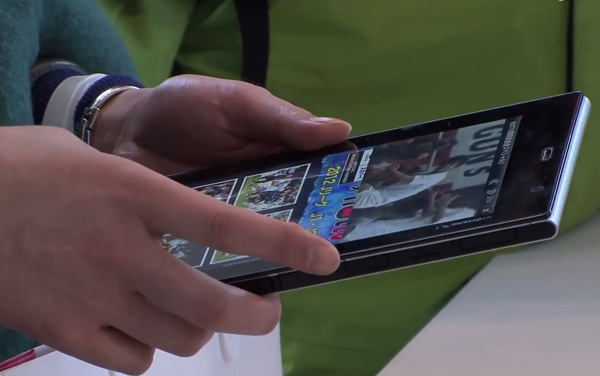 For example, as well as standard track shots of cars on the track at a racing venue, users will be able to see multiple camera shots of particular cars at key turns and head pins, and even inside drivers' cars. At football matches, users get a wider perspective on the action by seeing different views on the field, watching replays and viewing player statistics. Stadiums can use eMBMS in promotion activities, such as discount ticket offers or the chance to order food to be delivered to seats.
Expwayspecialises in delivering live content and multimedia files in multicast mode over wireless networks, that is, multicasting over LTE.Claude Seyrat, co-founder and chief marketing officer at Expway said, "In areas where LTE bandwidth is at a premium, streaming live HD channels can result in high transmission costs. LTE broadcast is a critical opportunity to use bandwidth efficiently to deliver high quality services at reduced cost."
Thomson Video notes that as more video is consumed through mobile devices, the eMBMS mode for LTE broadcast has become a primary means of distributing content in areas ofhigh network density, such as public event venues. Therefore they have worked with Expway to integrate the end-to-end chain for live HEVC transmission over an LTE eMBMS network for speed and bandwidth-efficiency. Because their ViBE VS7000 has built-in support for encoding in HEVC, it is able to cut bandwidth requirements by up to one-half while maintaining picture quality.www.thomson-networks.com