A collaboration between EBU, VRT, Nevion and partners will implement

a live TV production studio using IT-centric hardware and software for
efficient, cost effective programming.
---
Nevion Joins EBU, VRT and Broadcast Vendors to Deliver IP Studio
TheEuropean Broadcast Unionand Belgian public broadcasting companyVRThave introduced theLiveIP Project, a multi-vendor system integration to show IP-based live broadcast production. The collaboration between EBU, VRT and a group of other industry partners, includingNevionmedia transport, will implement a live TV production studio at VRT's premises in Brussels. It uses up to date IT-centric hardware and software, aiming to enable broadcasters to produce programmes quickly, efficiently and cost effectively.

A scaled down version of the studio will be shown as a proof-of-concept demonstration on the EBU stand at theIBC 2015 Showin Amsterdam coming up in September.

The multi-phase LiveIP Project is part ofSandbox+, an international joint platform for collaborative innovation put together by VRT, EBU and iMinds. Industry technology partners participating in the project includeAxon, Dwesam, EVS, Genelec, Grass Valley, Lawo, LSB, Nevion, TektronixandTrilogywho provide all the elements of a live production chain driven by IP.
Nevion, specialising in transporting media from the camera to the home, provided the infrastructure in the form of the IP network connecting the cameras, monitors, switchers and the mixers to demonstrate the implementation of a live TV production studio at VRT's premises in Brussels.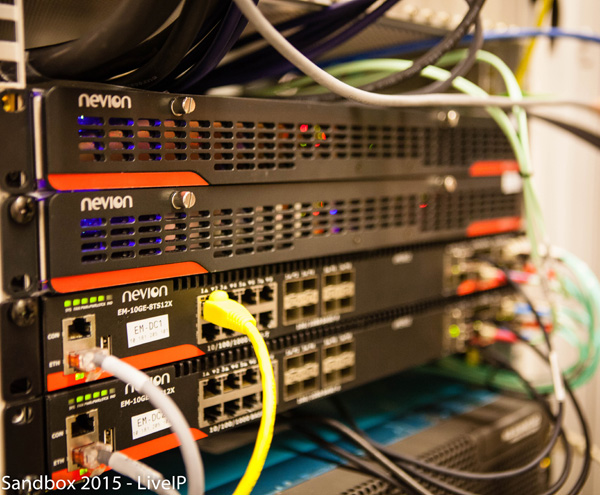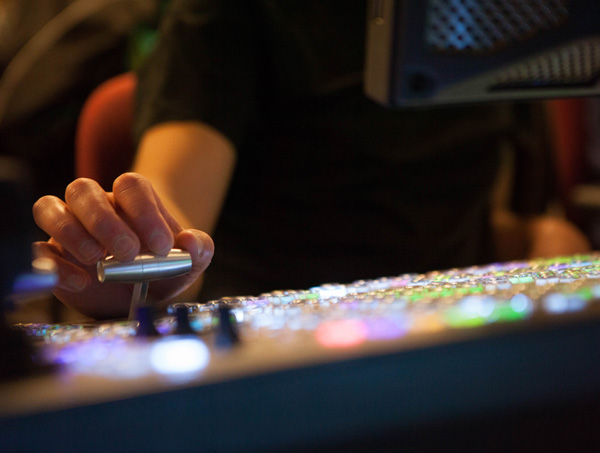 Nevion's systems are used to transport standards-compliantSMPTE 2022-6 videoandAES67 audioIP signals transparently over 10 Gigabit Ethernet, and aslo provide redundancy and clean switching on the IP layer. Nevion's eMerge Ethernet media switches and Nevion media gateways transport and convert between baseband and IP where needed.

LiveIP is asoftware-defined network, with Nevion'sVideoIPathmanagement software controlling switches and edge devices through the standard Openflow protocol. Nevion's VideoIPath integrates directly with VRT's existingVSM studio control, so that users can perform switching using the environment they are familiar with – another aspect of making the transition to IP smoother.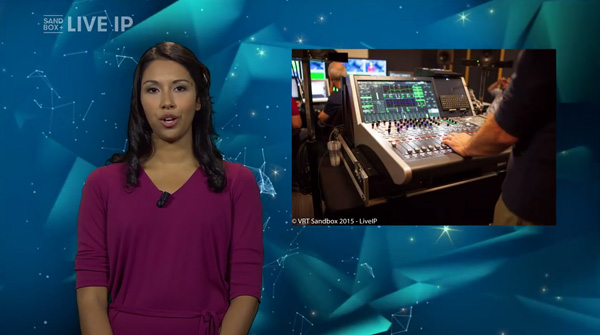 CEOGeir Bryn-Jensenat Nevion said, "This project has been instrumental in promoting the value of producing live content via IP. By working with broadcast partners, we have demonstrated that some of broadcasters' concerns , like performance, reliability, deterministic network behaviour and clean-switching, can be addressed now." Nevion will demo st IBC how IP can co-exist with baseband systems, and how broadcasters can transition smoothly and cost effectively to IP in the studio and other environments. www.nevion.com