The new Volicon Distribution Monitoring system establishes a compliance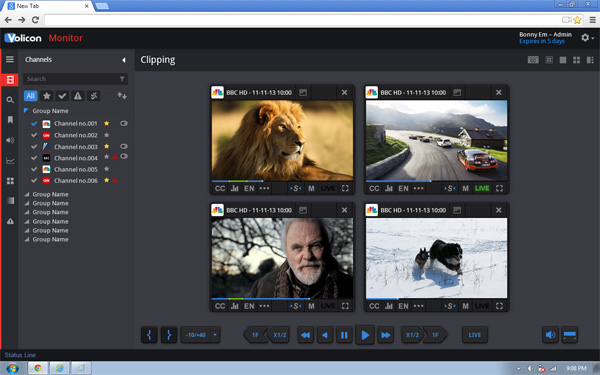 and monitoring interface for distributing content in any format, on any
platform, to any geographic location.
---
Volicon's End-to-End Distribution Platform Monitors Linear and OTT Services
Volicon's newDistribution Monitoringsystem is based on the company's Media Intelligence Platform to facilitate efficient and cost-effective end-to-end path monitoring for all points across both linear broadcast and OTT service delivery. The new system establishes a unified compliance and monitoring interface for distributing content in any format, on any platform, to any geographic location.
According to Volicon, distribution through an increasing number of specialty channels and services across a growing choice of linear and Internet-delivered platforms creates challenges in maintaining the integrity of content and the consumer experience. The Distribution Monitoring system was developed as a convenient, flexible, affordable way to make sure that all channels and programs are delivered properly, from ingest to the set-top box output and to OTT devices such as smartphones and tablets.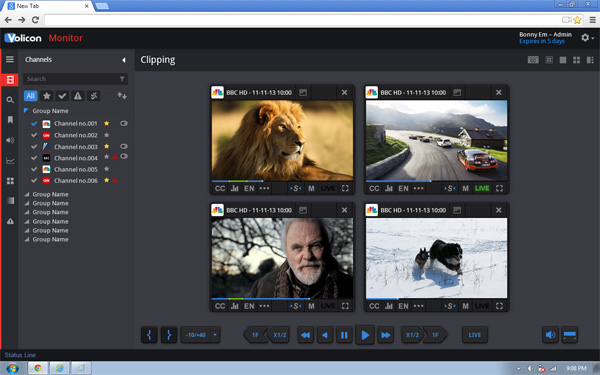 Volicon's Distribution Monitoring addresses both linear distribution and OTT feeds. By performing automated monitoring by exception across the distribution path and channel lineup, it can reduce the amount of operator intervention required to identify and address issues with a program or channel. To prevent engineers having to deal with information about all monitored channels, the platform highlights only those channels experiencing a problem.
The path monitoring solution addresses the full signal- and program-generation workflow, with a fleet of low-cost systems performing monitoring at different points of this process. By comparing signals across key points, the solution can identify anomalies, track faults back up the distribution chain, and identify the source of the issue rather than only the resulting errors downstream. This approach allows users to address issues even without a full understanding of the exact signal flow.
The Volicon system is unusual in that it captures a full recording of content, which in turn gives technical staff the flexibility to target priority problems first and then use stored audio, video and metadata to examine and deal with past or intermittent issues. It also allows users to hit 'pause' or 'rewind' when looking at either live or recorded content. Because Volicon captures not only audio and video but also metadata, it can alert users to issues that cannot be detected with their eyes and ears, such as audio loudness, XDS, AC-3 properties and NAVE.
Volicon's multiviewer option for the Media Intelligence Platform can extend the monitoring of multiple channels to the desktop or monitor wall. The company's OTT-Cloud and OTT-Device applications make it possible to monitor the signals being fed to the cloud and to monitor what is being experienced via the streaming media application on the user device - without manual checking of a series of devices. In addition to comparing the content sent by the operator with that received via the target device, users also can confirm the integrity of content consumed across geographically distributed locations, even without access to the direct feed from the CDN. www.volicon.com