Italian OTT services provider CHILI uses Thomson Video Networks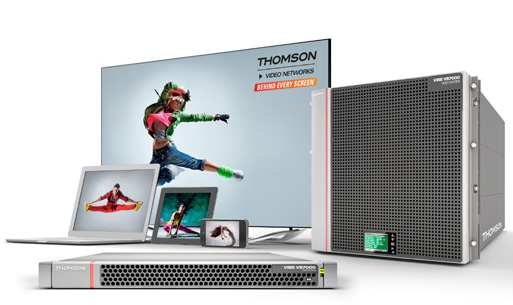 ViBE VS7000 multi-screen and HEVC encoding system to deliver
HEVC 4K content through its pay TV movie service platform.
---
Italy's CHILI OTT to Launch UHD Service on Thomson Video Networks
CHILI, a major Italian OTT services provider for digital distribution of movies and TV series, is using theThomson Video Networks ViBE VS7000multi-screen andHEVC encodingsystem to deliver HEVC 4K content through its pay TV movie service platform. CHILI is protecting this content using watermarking fromNexGuard, a Civolution company and Thomson Video Networks technology partner.
CHILI has now been rolled out in Italy, Poland, Austria, Germany and the UK, delivering VOD movies and Electronic Sell-Through content via multiple devices as an extension ofFastWeb, an Italian telecommunications company supplying landline, broadband Internet and digital television services – plus FTTH connections. FastWeb operates a full IP network on a fibre optic infrastructure.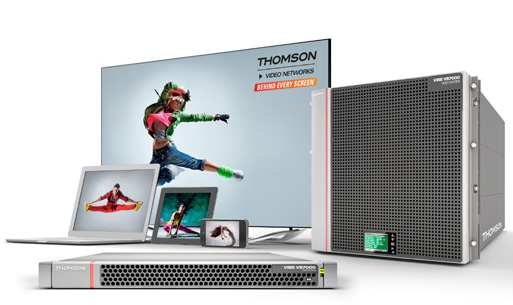 The ViBE VS7000 and NexGuard Streaming video watermarking enables CHILI to operate an Ultra HD service that delivers high quality video and complies with the MovieLabs specifications for UHD content protection. This new Ultra HD service furthers CHILI's online streaming service, which reaches more than 460,000 consumers around the world. CHILI launched its new Ultra HD service in late May 2015.
"As Ultra HD screens start to proliferate on the market, the demand for 4K content to fill them increases. Putting a system in place that we can use to deliver Ultra HD movies and TV series to all Internet-connected devices is critical to our business of providing high quality video entertainment," saidStefano Flamia, CTO at CHILI. "We chose the ViBE VS7000 encoder because it integrates the new systems -HEVCcompression,MPEG-DASHstreaming andCENCencryption - that now support Ultra HD delivery. Combined with session-based watermarking from Civolution, the system gives us a foundation on which to build our Ultra HD services."
Running on theMediaFlexOS video operating system, the ViBE VS7000 is a major component in Thomson Video Networks'Behind Every Screen strategy, a comprehensive video infrastructure that combines cloud resources and on-premises hardware and software to provide high video quality and low cost of ownership. MediaFlexOS resides as a software layer for the ViBE VS7000 that enables live transcoding, branding and other A/V processing functions in the cloud and on virtualized platforms, supporting physical, on-premises resources. Through the operating system, the ViBE VS7000 creates a cluster of servers, manages automatic load balancing and failover, and integrates new software modules. www.thomson-networks.com.