Vantrix develops multiscreen transcoding at the network edge to take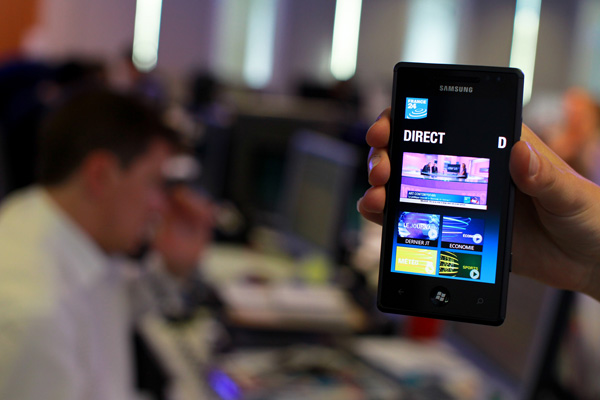 advantage of continuous traffic patterns associated with the rising demand
for live-to-VOD and network DVR replay.
---
Vantrix Takes Just-in-Time Video Transcodes to the Edge
Vantrix develops software that helps video service providers optimize media processing operations in order to save costs and improve their customers' viewing and accessing experiences. A new white paper, written by Avni Rambhia, Industry Principal, Digital Media at Frost and Sullivan and commissioned by Vantrix, proposes that developing multiscreen transcoding capabilities at the network edge is a cloud strategy that suits the continuous, sustained traffic patterns associated with day-to-day demand forlive-to-VODandnetwork digital video recorder, or DVR, replay.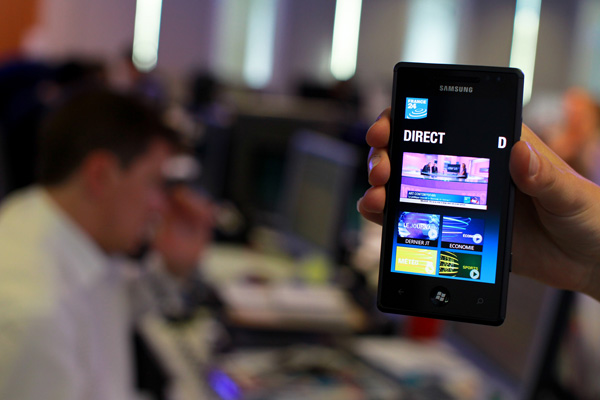 The range of purposes the cloud is used for now - on or off-premises data centres to infrastructure, software and platforms 'as-a-service' - all have scalability and agility as key attributes. Usage varies from sustained continuous traffic and bulk transcoding jobs for VOD libraries, to large-scale burst traffic for breaking news and major events. The report asserts that cloud-based infrastructures should be able to rely on dedicated encoding and transcoding infrastructure to drive such services via a software layer.
Maintain the Engagement
For a pay TV operator to remain competitive, subscribers have to remain engaged with content on its own branded destination, rather than going to an online video service provider, broadcaster website or various apps. Frost and Sullivan feels that delivering content within a high enough quality experience requires deployinglive-to-VOD servicesat the network edge or even in the core network.
The two options available for designing on-demand infrastructure in the cloud are thejust-in-time transcodingmodel and thejust-in-time packagingmodel. Up until now, VOD operators have relied mainly on a just-in-time packaging structure, but the report suggests that more recently, the JIT transcoding model can achieve more in terms of optimizing services, lowering costs and gaining a competitive advantage into the near future.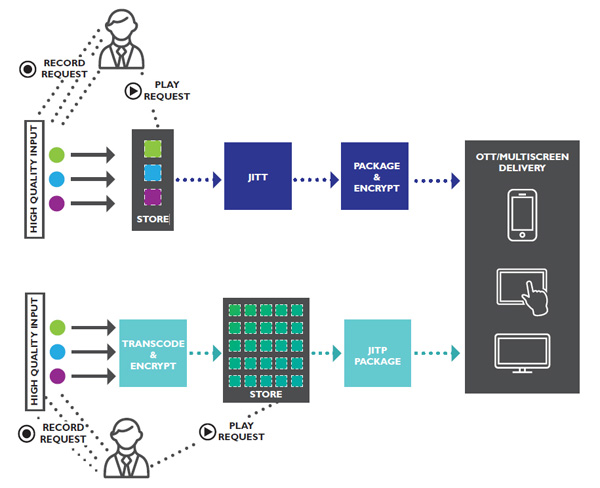 Packaging and Profiling
Before supplying TV Everywhere content, a vendor mustpackageeach program into the protocols that support delivery to mobile devices and set-top boxes - Apple HTTP Live Streaming or HLS, Microsoft Smooth Streaming, Adobe HTTP Dynamic Streaming or HDS, and the newer MPEG DASH, Dynamic Adaptive Streaming over HTTP. Using JITP has meant that video service providers can deliver adaptive bitrate, or ABR, video-on-demand, network digital video recorder and TV Everywhere services without having to pre-package all of their video assets in each of the adaptive streaming protocols. This has reduced the need for storage and network bandwidth, and made it easier to expand TV Everywhere libraries.
However, before packaging, the vendor createsviewing profilesof each program, based on and optimized for the particular devices they will be delivered to, for a given bitrate. This process ensures image quality and accommodates fluctuations in available bandwidth. The combined result of packaging and profiling is multiple profiles of each program in various streaming protocols, requiring a substantial amount of storage that tends to increase rapidly if new programs are added.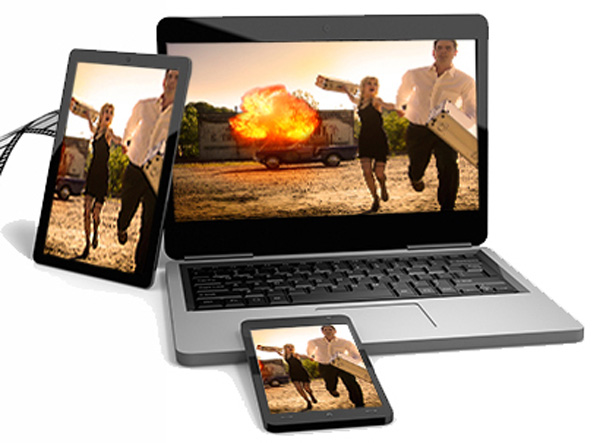 TheRGB Networks TransAct Packager's new JITP capabilities, for example, specifically address this situation. Rather than having to pre-package all profiles of every program in all adaptive streaming protocols, the providers can wait to package programs in real time into the appropriate protocol, only when that content is requested by viewers on a specific device. This kind of packaging gives the video provider a chance to manage storage and bandwidth costs against expansion of content available for multiscreen distribution.
The Changing Cloud
Consequently, the just-in-time-packaging approach has worked well, especially while live transcoders have been expensive. But according to Frost and Sullivan, the delivery environment is changing in ways that make just-in-time transcoding, JITT, a less expensive delivery option. These changes include growth in content volume, more complex profiling and a combination of increasing transcoder densities and falling transcoding costs. The changes especially affect network DVR operators who need to maintain a copy of recorded content per user.
InJIT transcoding, only the highest resolution stream is saved, and then transcoded and packaged on the fly when a user initiates the stream, and only in the specific profile optimal for that transaction. While this results in immediate availability of content and savings on storage, the computational requirements are higher.
The transcoding and encryption components ofJIT packagingnormally work upstream, closer to the content owner. All recorded streams are transcoded upfront into all of the target profiles. When a user requests a stream, the appropriate ABR stream is selected, packaged on the fly and delivered. This procedure involves some latency and requires more storage, but demands much less processing.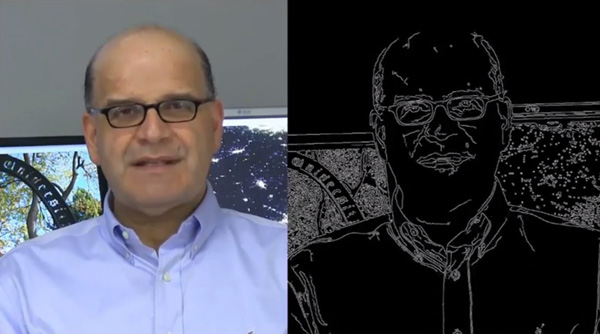 The report points out that until recently, the available hardware and software could not support JITT transcoding with the necessary turnaround times and subscriber capacity, cheaply enough within a practical rack-unit footprint. Also, when OTT consumption levels were lower and consumption patterns were less defined, it was harder to justify investing in live-to-VOD at the edge using JITT. But now, high-density, low-latencytranscoders, high performanceprocessorsand more opportunities for optimisation byvirtualising the GPU, have made JITT more viable. Time-shifted video viewing continues to rise and reveal predictable trends as well, which supports a more intelligent, optimized alternative to conventional JIT packaging.
The Bigger Picture
Beyond comparing just-in-time packaging and transcoding in terms of cost and practicality, there are other considerations relating tovalueanddifferentiation. If content can be transcoded in real time, it is easier for operators to supply instant, catch-up TV and VOD replay, for a quantity of shows. Currently, both operators and broadcasters find instant replay challenging and may encounter several hours of latency before all prime-time shows are available for catch-up viewing.
The JITT model's lower cost could allow operators to differentiate and add value to their services without extra expense. For example, they could afford to extend users' recording hours or allow users to keep their existing recordings for longer. With more choice and better value, subscribers are more likely to remain engaged with the operator, positively affecting ad revenue.
Vantrix Media Platform
Vantrix's ownMedia Platformis an example of a high-density transcoder, working as a modular platform that includes software-defined video processing, bandwidth optimization, caching and analytics - all of which are components enabling JITT set-ups for operators. Vantrix video processing combinesIP conversion, high-densitytranscoding,adaptive bitrate packaging, encryptionandstreaminginto a modular, virtualized system. The result is flexible processing, built on theOpenStackcloud platform.
The platform and processing can run on turnkey high-density video processing appliances, or on standard servers in private or public clouds. Because it virtualizes the graphics processor, users can access high level graphics, processor-based transcoding and centralized infrastructure management. According to Vantrix, customers can achieve significant cost reduction per stream and reduce their footprint by deploying Vantrix video processing modules on standard 4.3U, 2U and 1U appliances. http://vantrix.com