Microsoft and Real Madrid used Riedel's STX-200 Skype interface to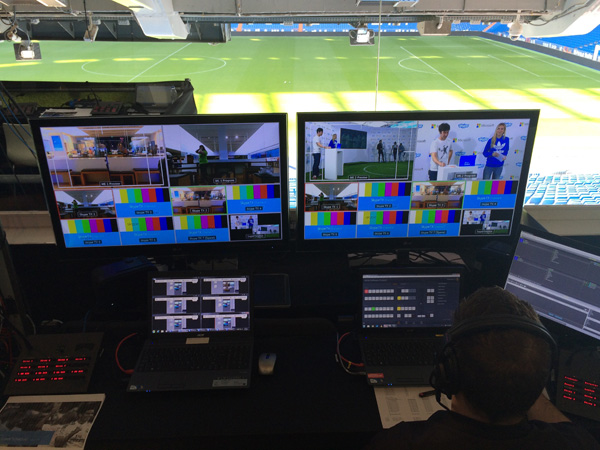 create a Fan Sticker Album of thousands of fans and facilitate a real-
time Q&A session with Real Madrid's players.
---
Riedel's STX-200 Skype Interface Helps Connect Fans to Real Madrid
During a 'digital sticker' event created to bring fans around the world closer to their favourite team,MicrosoftandReal Madridused the Riedel Communications STX-200 professional Skype interface to facilitate a real-time Q&A session between Real Madrid fans and players. The STX-200 is a stand-alone, broadcast-grade system licensed by Microsoft that uses Skype to bring live content from remote participants directly to an on-air production.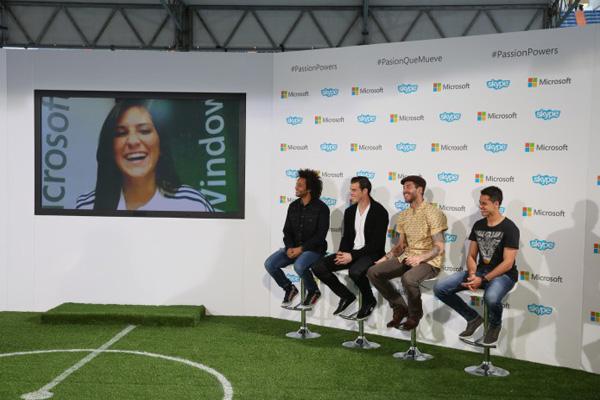 "The live Q&A session between Real Madrid fans and players during the 'Fan Sticker Album' event is a good example of using Skype functionality to initiate community," saidLars Höhmann, product manager of Skype and MediorNet at Riedel Communications, who said he expects to see many other singular, customised uses of the system emerging. The STX-200 is a plug-and-play broadcast interface - a single, combined system that supports broadcasters' efforts to engage their viewers in live programming.
In contributing to the Fan Sticker Album, thousands of participants from 118 countries - from Afghanistan to Zimbabwe - shared their enthusiasm for Real Madrid by submitting photos of themselves. Within the digital photo album created by Microsoft, these were turned into thousands of personalised stickers featuring a fan's photo, name, country and length of time as a Real Madrid fan.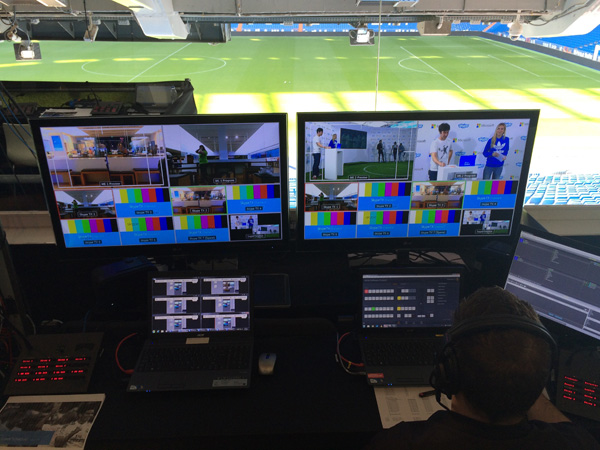 Orlando Ayalaof Microsoft's emerging businesses department noted that the ongoing Micrsoft – Reidel STX-200 business partnership has proved to be an opportunity to change the way in which 'Madridistas' follow their team and connect with each other to extend their community.
The 12 fans judged to have submitted the best images were given the chance to participate in a Q&A session with the players during a ceremony held on 12 March at Santiago Bernabéu Stadium in Madrid. Following the presentation of the album to the team, players including Sergio Ramos, Bale, Marcelo and Chicharito took part in the Skype conversation. Fans made their Skype calls from their home countries of Australia, China, Colombia, Mexico, Portugal, Spain, the UK, the US and Venezuela.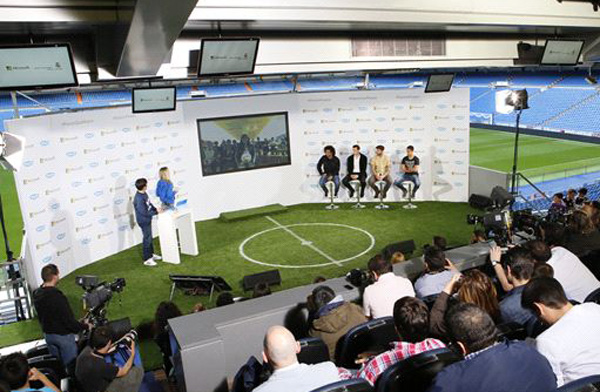 Packaged with Microsoft Skype TX software, the Riedel STX-200 unit supplies broadcast-qualityHD-SDIand balancedXLR audio I/Os, along with functionality that includesremote managementandmonitoringof the Skype calls. Moreover, STX-200 integrates Skype into Riedel's intercom systems for a chance to build other, flexible applications and workflows.

In this case, for the real-time Q&A production that was streamed live, six STX-200s were connected to a WAN with their audio-embedded HD video outputs, and then distributed via aMediorNetsignal-transport backbone, which combines signal transport, routing, signal processing and conversion into a real-time network. Communications, including beltpacks and several keypanels, were handled through anArtist digital matrixplatform for intercom and the distribution of digital audio and Ethernet data signals. It works through a fibre based network backbone as a decentralised infrastructure for live audio and intercom set-ups. www.riedel.net.