Brightcove has updated its cloud applications for video to address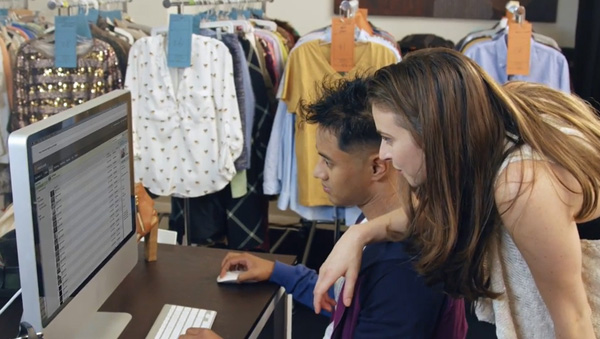 market-specific requirements to deliver ad-supported experiences,
engage and convert audiences, and analyse impact.
---
Brightcove Updates Cloud Video Services for Media and Marketing
Brightcovehas released updates and additions to its cloud applications for video, including new market-specific systems forMediaandDigital Marketingcustomers who need to deliver and monetize video for different devices and platforms, and want to acquire new customers with video.
Brightcove says their new products are intended to allow users to respond to changing audience viewing habits and to the new devices and platforms available to consumers, by developing any type of video experience they want. For example, companies should be able to launch video simultaneously across device platforms, deliver ready-to-use material for media companies and digital marketers, and have a range of APIs to extend Brightcove's capabilities.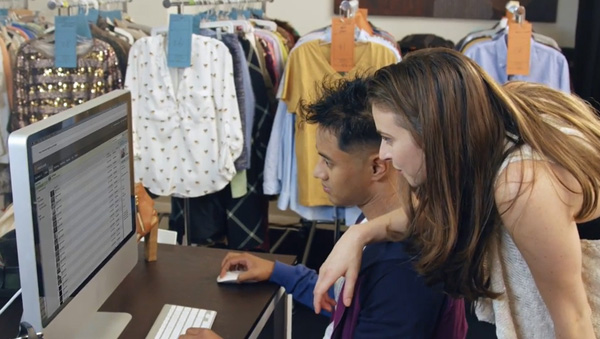 Video Cloud
The BrightcoveVideo Cloud Studiosoftware, used for video ingest, managing and publishing content and usage analysis, now has a responsiveHTML5 interfacethat works on desktop, tablet and mobile devices. An upload module has been built on top of Brightcove'sDynamic Ingest API, which is currently used to download video source files from storage locations and create specified renditions of the source files. It makes queue time and processing time more predictable and faster.
Improvements to content organisation and management include custom folders, and simpler publishing of videos, players and playlists. Organisations that want to scale use of video from individual project teams to broader use across their infrastructure can create contributor-only or analytics-only role-based permissions. Users can also monitor video performance across one or more Video Cloud accounts on an ad hoc or recurring basis with a newCustom Report Builder.
Media Delivery
Brightcove's cloud tools for media groups enable media owners and publishers to deliver and monetise video via online, mobile and OTT services. These now include two new developments for ad insertion.Once VOD 2.0is a cloud-based ad and stream stitching system, pushing out an indistinguishable, consistent, ad-supported video experience across devices. The intention is to make the most of audience reach, available ad space and opportunities for revenue.
As a configurable, in-player ad application, Once VOD 2.0 integrates both with the Brightcove Player and with iOS and Android video SDKs, creating an interactive user experience through actionable overlays and synchronised companion ads. This new version also supports FairPlay Streaming, Apple's digital rights management system for placing ads on Apple TV.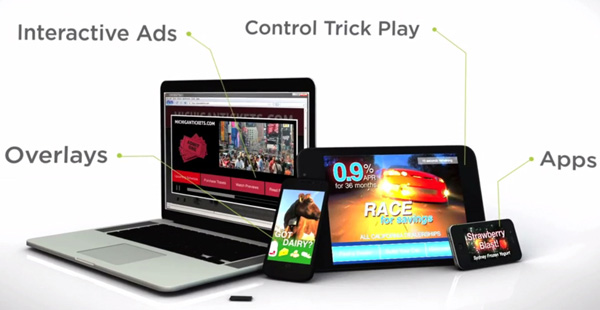 Once Live 2.0is used to insert ads into live streaming content. Once Live 2.0 dynamically stitches mid-roll ads into live content - again, aiming to maintain the delivery quality. Updates including ad insertion, ad replacement and content replacement both for live events and for 24-hour live broadcasting, are currently in open beta for Brightcove customers, and are expected to be generally available in summer 2015.
Digital Marketing
Brightcove also has aVideo Marketing Suitewith software that incorporates video into campaigns creating brand awareness, and generating and nurturing leads. It can also be deployed with security features, and outside marketing purposes for corporate-wide communications, HR and training activities.
Within the Video Marketing Suite isGallery, which publishes responsive video portals that are optimised for SEO and social sharing, and now has a new template for live video experiences that includes a pre-event, during event and post event state. Other updates to Gallery are integratedcalls-to-actionfor marketing programs and support for multi-language sites.
A newAudience Modulein the Suite allows marketers to feed video viewing and lead collection data directly into marketing automation systems such asOracle EloquaandMarketo. Such systems are used to target communications, and strengthen lead scoring and capture.
The new Video Cloud Studio is currently available inopen betato all Video Cloud Pro and Enterprise customers. General availability of Video Cloud Studio, the Gallery updates and the Audience Module is expected in mid-2015.www.brightcove.com