NABPanasonic P2 Cast is a cloud-based, field-to-air news production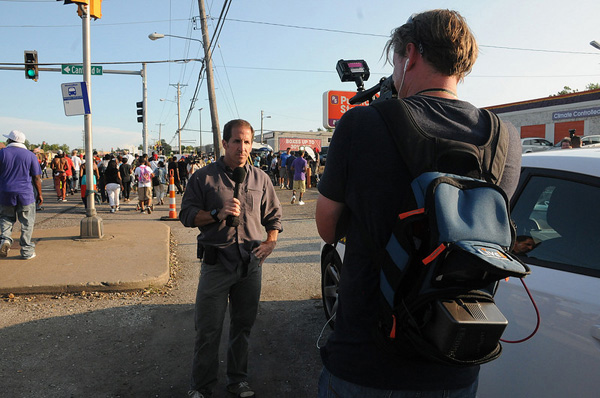 system integrating the network functionality of the P2 HD/AVC-ULTRA
camcorders with LiveU's cloud platform.
---
Panasonic P2 Cast Speeds News Editing and Time-to-Air
At NAB 2015, Panasonic has introducedP2 Cast, a cloud-based news production system and service that uses the network functionality of the company's new P2 HD camcorders withAVC-ULTRArecording - the AJ-PX5000G, AJ-PX800 and AJ-PX270. P2 Cast integrates these camcorders' network capabilities to make content uploaded to the cloud immediately available for review and editing.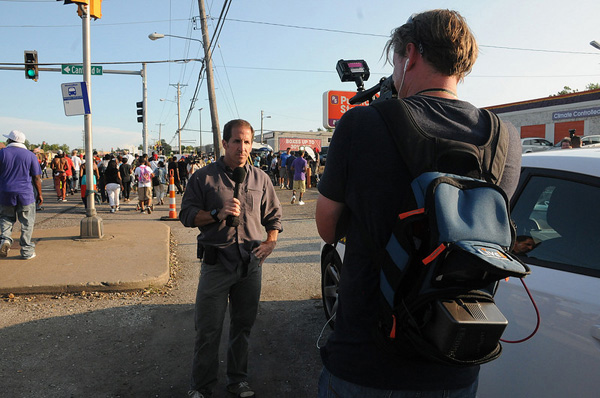 P2 Cast was designed to speed up the delivery of news to air, and at the same time make it possible to edit on any device connected to the internet. One of P2 Cast's main advantages is use of the cloud to move low bit rate, high-quality proxy video off a camcorder in the field, create a video sequence of the desired clips, and then allow newsroom systems to automatically pull back high-resolution video for air from the camera. This high-resolution video can range in quality from AVC-LongG12 through AVC-Intra Class100, depending on preference and available bandwidth.
Panasonic andLiveUhave developed an integrated camera and live video uplink for the P2 HD/AVC-ULTRA camcorders that directly accesses and links the LiveU Central cloud-based management platform. The uplink will be made available as afirmware upgrade.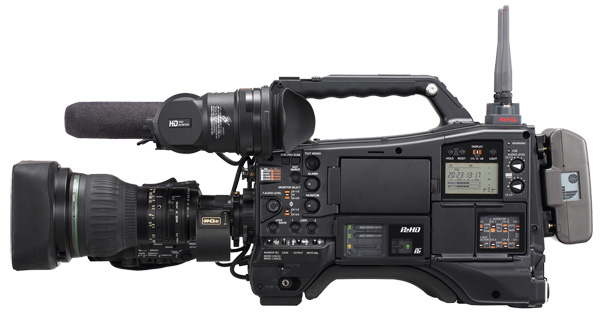 The PX5000G, PX800 and PX270 camcorders will now connect directly to the LiveU Central management platform using public networks such as4G/LTE, Wi-Fiorwired LAN. LiveU Central links via the camera interface, showing real-time live transmission status and transmission quality. The system manages connected Panasonic camcorders and LiveU uplink units all over the world from a centralized control room, as well as the live preview of all incoming feeds, which can be routed to any LiveU server anywhere or encoded for web streaming. LiveU MultiPoint distributes video internally and between organizations.
TheAJ-PX5000Gcamera recorder has microP2 card slots and streams full-HD proxy video via a network connection while recording mainstream video onto a memory card. The video can be received and playback on a PC or Mac. It uses Quality of Service streaming modes, optimized to match the network condition and continue streaming when bandwidth is reduced.
Recording codecs start with AVC-Intra and include the AVC-LongG50/25 codecs with low-bit-rate operation and full-HD 1920 x 1080, 4:2: 2, 10 bit image quality. Longer record times are possible by using AVC-LongG12, 8 bit 4:2: 0. Dual codec recording is also possible with low-bit-rate, high-quality AVC-LongG6 codec for breaking news. The camera also supports the AVC-Intra200 codec for visually lossless images close to uncompressed master quality.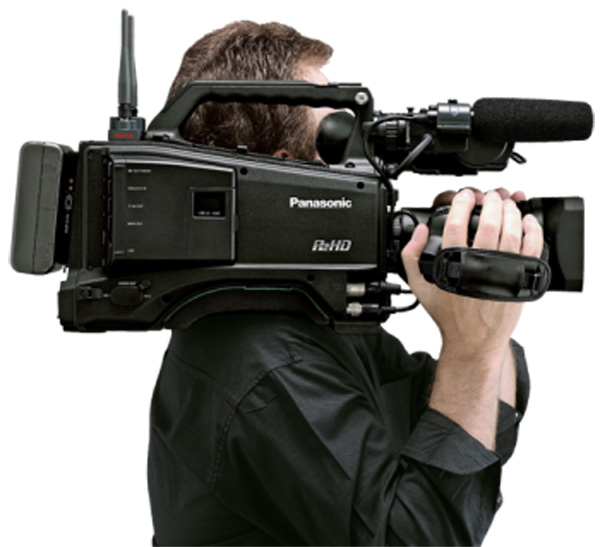 It has a 2.2-megapixel 2/3-type MOS image sensor with high sensitivity, recording images with a signal to noise ratio of 62 dB. 3G SDI/HDMI terminals support progressive full frame 1080/60p or 50p shooting. Operation is also possible using AVC-Proxy images. A wired/wireless LAN connection enables metadata input and playlist editing, while 4G/LTE connection allows proxy files to be transferred to a network server.
TheAJ-PX800Gis also network connectable, very lightweight at 2.8kg and built for high quality images and mobility. It is a shoulder-mount broadcast camera recorder with three MOS image sensors. It also supports AVC-ULTRA multi-codec recording, specialised for network-based operation and off-line editing. The picture quality and recorded data rate can be selected from AVC-Intra or AVC-LongG, according to the application, along with a Low-rate AVC-Proxy dual-codec recording. Built-in network functions support wired or wireless LAN and 4G/LTE network connections, enabling on-site preview, uploading data to a server and streaming.
Details of theAJ-PX270can be foundhere. A fourth networking P2 HD AVC-ULTRA camera, theAJ-PX380 1/3-inch shoulder-mount, will be available in September 2015.
Video Processing
P2 Cast is available now as a service in the United States and Europe on a free trial basis through September 2015, at which time the service becomes chargeable. It comprisesthree stages, beginning withproxy file sharing. Shared storage is prepared on the server. The proxy files uploaded from camcorders can be browsed and played from TV stations and then downloaded and used for breaking news.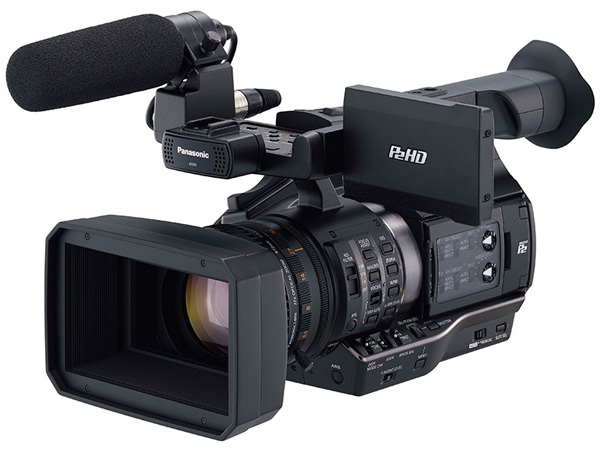 At a station, the editor canhighlight editthe proxy files, that is, mark in and out points, creating an edit decision list, EDL, to transfer to the camera. Based on the EDL, the camera selects only the desired full-res footage and transfers it back to the server.
The cameras and cameramen are pre-assigned IDs and metadata is sent from the newsroom to the camcorders in the field.Metadatacan be automatically recorded with footage shot in the field, and the data can then be used during editing to improve the searchability of the raw footage and shorten the time required for archiving and multi-purposing.
The service has been tested over the past several months by international and domestic broadcasters, includingTime Warner Cable NY1 News, the cable network's 24-hour news channel in New York City. "We've been successfully using P2 Cast with some of our PX270 ENG cameras, with the result that our producers are able to see breaking news in near real-time," saidGerry Gallagher, Director of Remote Operation. "While covering a recent explosion on the lower East Side. Before the trucks arrived, before the CNG gear was on the scene, we could see what was happening without interrrupting our cameramen, download clips and begin writing the story. P2 Cast is giving us eyes on the ground into news as it occurs."
The AVC-ULTRA camcorders require afirmware upgradethat enables the cameras to communicate with P2 Cast. The firmware will be available for the AJ-PX5000G in April 2015, the AJ-PX270 in May, and the AJ-PX800 in after mid-2015, at the Panasonicservice support website.
www.panasonic.com/broadcast