Companies involved in TV content delivery and the user experience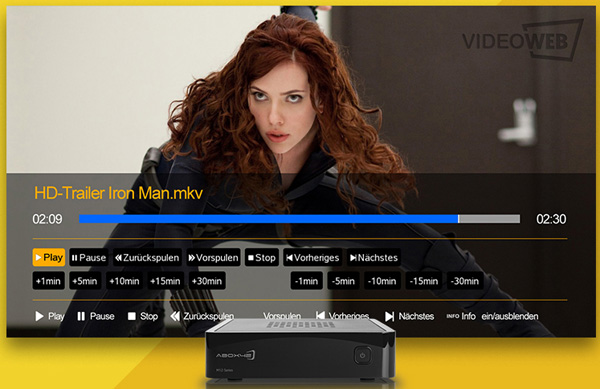 share insights into future video services as they see them in 2015, and
new services and products they are envisioning.
---
Tuning in to TV Futures - STBs, Mobile Access & Video Distribution
Companies involved in TV content delivery and the user experience, including network operators, STB and other hardware manufacturers, and IPTV/OTT developers have shared their insights here about the future of TV content delivery. On one hand, the consumer is leading the way through viewing trends and preferences. On the other, the operators and developers seek a level of control over quality and monetisation of content.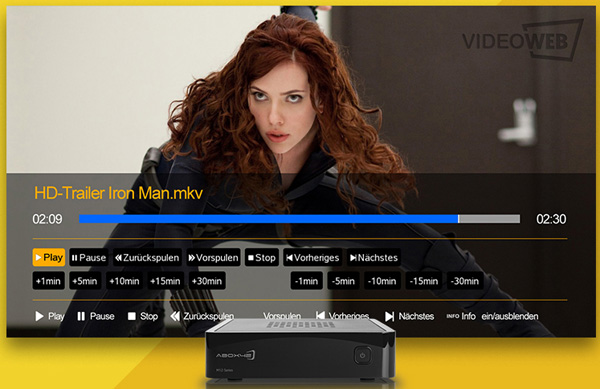 ABOX42produces customized IPTV, OTT and hybrid Smart STBs with a specialty in managing products for mass-marketing and operators. Their hybrid products combine traditional digital video broadcasting or DVB, with new functionality, to include network personal video recording or PVR, VOD, catch-up TV and third party services. The company envisions IPTV shifting from linear delivery to a more complete TV experience with live TV, on demand services and third party content.
Diverse, Merged TV Experience
Connecting TV to the Internet creates opportunities and challenges for operators, developers and integrators. ABOX42 has addressed the challenges by developing their own Smart Platform and IPTV, OTT and Hybrid Smart STBs as a hardware foundation with software tools for customized TV services - at low cost and requiring only modest development.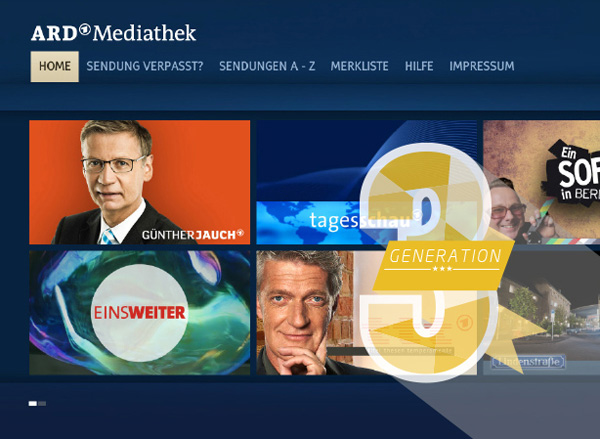 ABOX42 maintains that the best way forward for TV content delivery and the user experience is through scalable, flexible hardware set-top boxes that work for both local TV applications and cloud based TV services. Smart TVs support a limited group of OTT applications, but will not replace the diverse, merged TV experience of a primary STB in the home. On the other hand, virtual STBs within Smart TVs, which ABOX42 regards as similar to apps on iPad, XBOX or PlayStation, do not give operators the same freedom in terms of the UI. Also, longer term quality of service cannot be predicted – that is, operators do not control the app's future software updates and how they will affect their TV services.

Consequently, since no standards exist yet for virtual STB applications and since most installed, flat screen TVs in households do not support them, operators still need to focus on their core STBs that they can ship to all subscribers to use on any type or age of TV set. However, because operators want to differentiate themselves with new kinds of services, Smart STB platforms in which the focus has moved to the software layer will be in demand. Operators want to move from closed propriety systems to a more open alternative based on modern internet systems and open standards.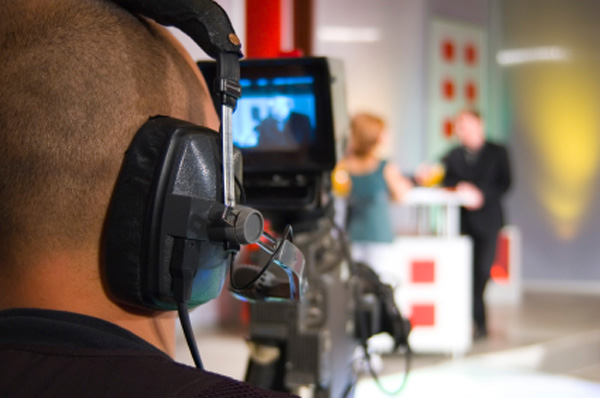 OTT Potential
ABOX42 sees great potential for OTT within two major trends increasing the demand for STBs. One is among operators who already run an older generation IPTV service and plan to upgrade to a scalable, combined IPTV/OTT service that they can integrate without interruption and use to add further OTT services, HbbTV, personal video recording or PVR, Smart TV applications and to reach multiple screens.
The other occurs among operators without an existing installation, who want to move into TV with an IPTV or, even better, an OTT service that does not require lengthy integration and that gives them a high quality first screen experience plus various multiple screen options.
The new Smart STBs that ABOX42 envisions will be able to handle many different standards side by side, such as streaming protocols, DRM and CAS systems. This new Smart STB generation is HTML5 browser based and much easier to develop. A new emphasis will be on management of the software lifecycle and cloud services to manage the Smart STB during its lifecycle, similar to what currently exists for the iPhone.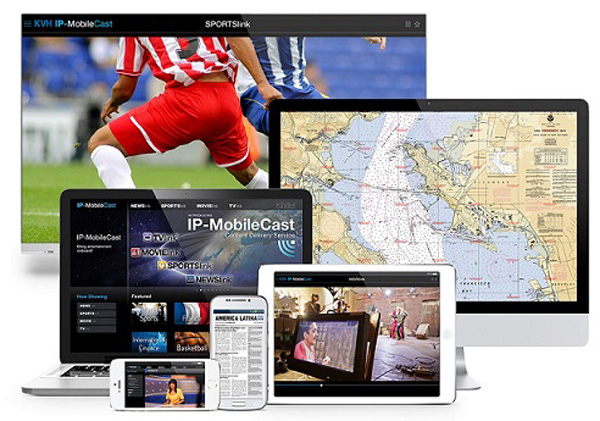 Right now, the company's operator customers are interested most in being able to support cloud based recording, depending on local legal requirements, either as network PVR or network timeshift. Other options operators find useful for adding functionality, increasing the quality of content and creating a more intuitive UI for end-users are HbbTV, on demand content and multiple screen applications. Regarding their Smart Platform, as well as supporting all of the major DVB functions, ABOX42 aims to add applications with different streaming formats and a choice of DRM systems. Also, streaming with H.265 is expected to raise video quality, especially for OTT, and deliver content more efficiently.

Thus, ABOX42 believes that operators, including new OTT operators, are in are in a position to lead the way in deploying compelling multiple screen services to customers, because most markets are dominated by pay TV offered by operators. Considering hardware, many devices can already be enabled as a second screen device, in which the operator controls the application for OTT services. For the main screen - that is, IPTV - the operator will control and provide the hardware STB device as well.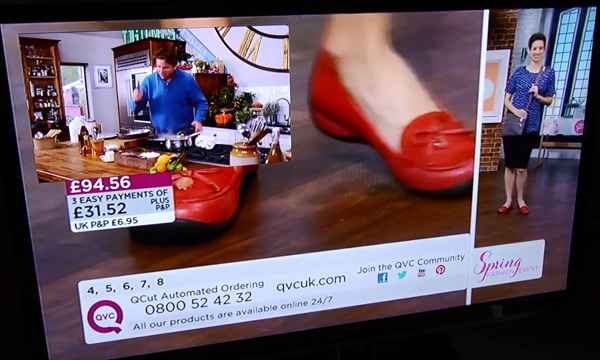 Competing for Attention
Amino CommunicationsandPerceptionTV, which are IPTV systems and multiscreen IPTV developers for broadcasters, content owners and internet service providers, look at some of the same issues from the points of view of both the network video operator and the end user. While the two companies still regard the television as the centre of entertainment consumption, the growth of multiple screen viewing complicates the network operator's job of retaining and attracting customers, and monetizing content.
The concern is that consumers now have more choice in sources of content – on-demand and streamed live – and in viewing device, time and place. If consumers are wondering about the need for paid-for television, the operator wants to compete for their attention with more personalised, flexible delivery that is relevant to their viewing habits.
Recognition that people are regularly watching video on a laptop, tablet or mobile and using mobile devices to view outside the home isn't new, but Amino and PerceptionTV feel that more operators should understand ways in which 'TV everywhere' is driving pay-TV consumption, and that it represents an opportunity for them in terms of higher consumption of multiple screen services.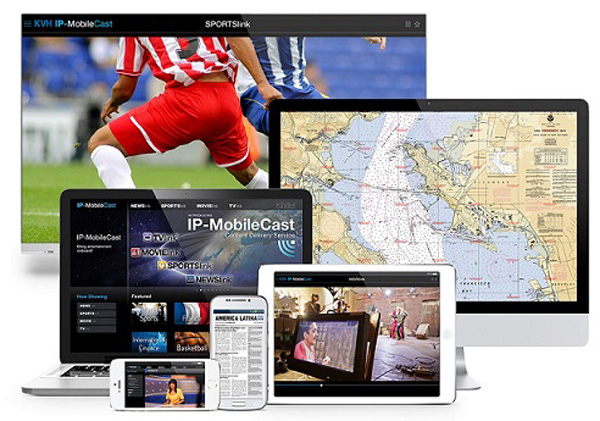 Staying at Home
They have identified several key aspects of service delivery under the new scenario. One recognizes the importance of an in-home set-top box. Consumers are remaining loyal to a home television experience – which includes linear and catch-up viewing. Also, the user interface has become a means of generating value from the pay TV service. The ability to replicate it across multiple screens increases brand loyalty and so a consistent branded experience across all screens is critical as well. Finally, delivery should be very cost-effective especially for new service companies.
Like ABOX42, Amino and PerceptionTV have also been developing a multi-screen product called Perception that operators can use to meet the new market demands and take advantage of consumer viewing trends. As well as using their own experience in IP-based entertainment delivery, their product is based on HTML 5 to create the multiscreen experience, and on the STB and 'main TV' as the viewing foundation.
Fragmented Environment
Perception is an OTT middleware platform integrated with a proprietary video server platform. Its functionality includes channel presentation, video on demand, user profiles, social network integration, billing, content packaging and marketing. According to Amino and PercptionTV, its competitive advantage lies in the complete integration of live TV channel distribution with automated cloud-based catch-up TV, cloud PVR and VoD.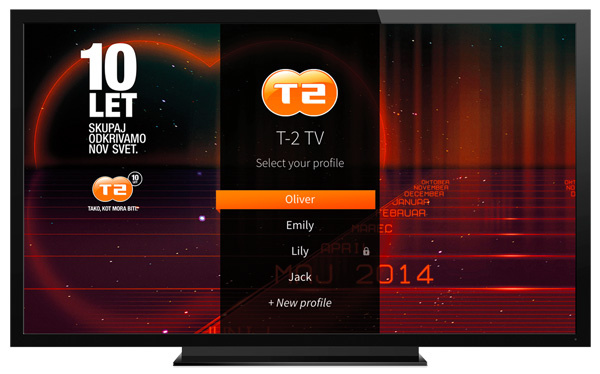 Regarding Smart TVs, PerceptionTV and Amino can see the initial attraction of replacing the STB with a Smart TV app to deliver an operator branded experience to the main screen experience. However, among the drawbacks they mention is the fragmented nature of the Smart TV SDK environment across different TV manufacturers, giving the operator less consumer visibility on one app within a screen of competing services. Also a large proportion of Smart TVs are not compatible with TV apps, and customers do not want to feel limited in their choice of TV. Similarly, because the operator does not control the TV's firmware updates it is unclear who will support consumers should problems arise with their service.
Envivio, which develops media encoding and processing systems for video delivery, foresees changes to viewers' use of video and preferences for delivery and therefore the way operators work. Starting with the viewer, Envivio considers mobile access and interactivity to be primary areas of change, prompting the addition of out-of-home access to entertainment content on multiple screens, and the inclusion of social media in new kinds of targeting based on users' interests and habits.
TV Time
If consumers are spending more time watching TV while simultaneously using digital and mobile devices, so that social media serves as a means of interacting with TV content, then TV viewing will evolve through social media - including purpose-made transmedia storytelling. Connected TVs are another part of this trend, updating the larger screen TV experience in the living room with new content and interactivity.
As more programming shifts to multiple screen delivery, TVs may in fact become the second screen. Noting an interest among operators in analyzing the changing viewer experience across millions of users, Envivio also sees a potential for taking advantage of big data, in the form of customer profiling and segmentation, to improve services.
Anticipating that IP video will take up the majority of consumer bandwidth, operators will have to invest more in content delivery networks and compression to cope with increases in video traffic. They may also need to optimize content delivery to keep OTT content from overtaxing mobile and broadband networks, either through relationships with regular OTT providers or through efficient transparent caching.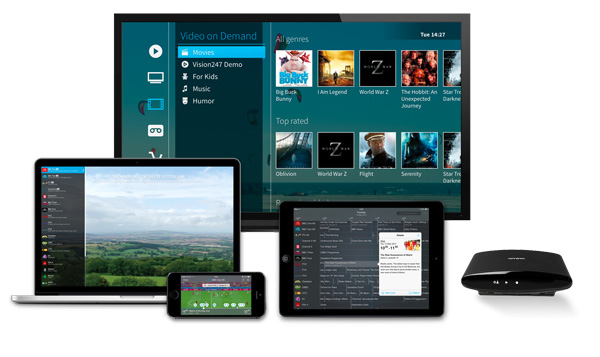 Caching stores Internet content and delivers it from the operator's network, instead of returning to the remote source - the operator can lower bandwidth consumption, and the quality of delivery improves. Transparent caching stores and serves from the edge of the operator's network, saving core and IP transit network resources and speeding up delivery.
Up Close and Personalised
Because mobile and other personal viewing devices make personalized ad insertion possible, down to the user, Envivio feels personalization will become central to OTT content monetization. 4K and Ultra HD will become more common generally, and HEVC, which halves the bitrate needed to deliver video, will be more available in smartphones, STBs and other connecting devices - in production and in the home.
The use of software to process big screen video is expected to rise, due to the increase in the number of formats and codecs to deliver to all devices, and to the cost of running a legacy hardware headend along with a software headend. Large operators are likely to migrate to a converged video headend for small and big screens.
Envivio feels that video operators will begin using hybrid cloud workflows more often to process and deliver video, with the opportunity to save costs by scaling video processing capacity up and down to handle high-traffic events on-the-fly, instead of buying extra hardware as a temporary measure.
The company also sees cable operators, content owners and mobile operators continuing to align their services, that is, video operators providing entertainment services on mobile devices and mobile operators participating in video and entertainment distribution. Cable and telecom operators will begin to differentiate their products based on access to content, services and pricing instead of fast broadband or digital phone, for example.