Elemental Technologies has secured substantial financing from Telstra,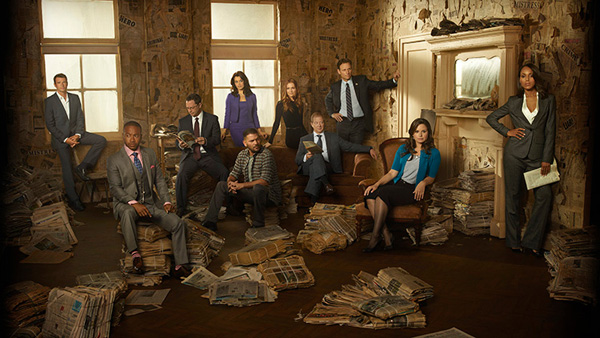 Sky and other investors toward the growth of its software-defined
video products support the IP video delivery chain.
---
Elemental to Expand IP Delivery through $14.5M from Telstra & Sky
Elemental Technologieshas secured $14.5 million in financing led byTelstra, Australian telecommunications and information services company, European entertainment companySkyand existing investors General Catalyst Partners, Norwest Venture Partners and Voyager Capital. Elemental will use the funds toward the growth of its software-defined video products, designed to support the IP video delivery chain, and extend their reach worldwide.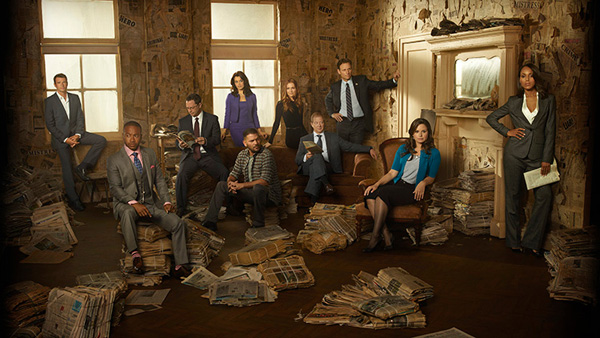 Telstra's work on mobile networks to manage customers' future wireless data requirements includes the deployment of 4G services on new 700MHz spectrum, plus the wider use of LTE Advanced systems to increase mobile data speeds. The telecommunications side of the company plans to use the Elemental's complete product line, with a specific focus onElemental Deltafor its content delivery services.
The Elemental Delta IP video system was announced atIBCin September 2014. In the three months since that time, telcos, OTT, broadcast, satellite and mobile operators in the US, Europe, Asia, and Middle East have deployed Delta to deliver content. It combinesjust-in-time packagingor JITP, origin services, intelligent caching, dynamic ad insertion and replacement and encrypted content protection functions in one service. As a video delivery platform, it was made to help media companies and content distributors reduce content delivery network cost and complexity.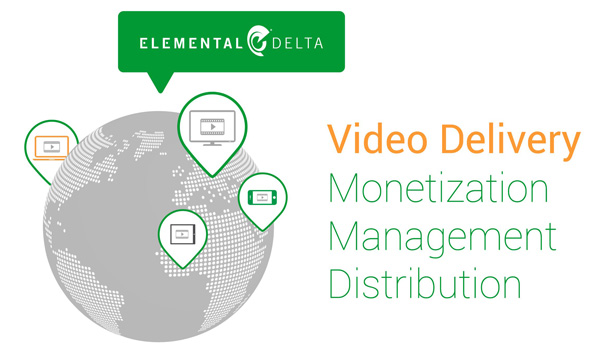 JITPhandles on-the-fly packaging of video streams for delivery to any device, as it is requested. By removing the need for pre-packaging, JITP saves the cost and bandwidth issues associated with storing large amounts of content for VOD and network-based digital video recorder, multiple screen applications.
Software-defined videoboth works around and takes advantage of the changing nature of video delivery and of consumer expectations of how they receive video. Because of these factors, which include viewing behaviour, portable devices, streaming formats and encoding standards, it is no longer possible for broadcasters, content programmers and pay TV operators to keep pace only by buying video processing hardware. Elemental maintains that companies can now run software on general purpose processors that improve on task-specific video processing equipment regarding both picture quality and performance, and meanwhile have the capacity to adapt to market change.
Software-defined video is aninfrastructure agnosticapproach to the use of scalable, upgradable video architectures. This approach means video providers can use the software of choice on an optimum combination of dedicated and virtualized resources that they have customized in both private and public data centres. That is, video providers can use the best architecture and processor combination for a particular application, even if that application changes over time. Support for new services and video formats can be integrated without interruption through software upgrades.
So, in order to be prepared for and manage the transition to new video codecs like HEVC, new audio codecs, enhanced colour spaces, greater colour bit depth, object-oriented audio specifications, watermarking and new display formats such as 4K Ultra HD, Elemental feels video providers should consider content delivery services built on a software-based platform.
Therefore,Mark Sherman, Global Enterprise and Services Managing Director, Ventures, for Telstra said he feels that Elemental can give the flexibility and scalability required to ensure customer experience despite high network traffic demands.Emma Lloyd, Director of Corporate Development and Startup Investments for Sky, said this investment builds on Sky's existing commercial relationship with Elemental and allows Sky further access to the company's experience and expertise in this area. www.elementaltechnologies.com In Australia and New Zealand seewww.quinto.com.au