Sky Italia's Sky Go and Sky combine Akamai content storage and delivery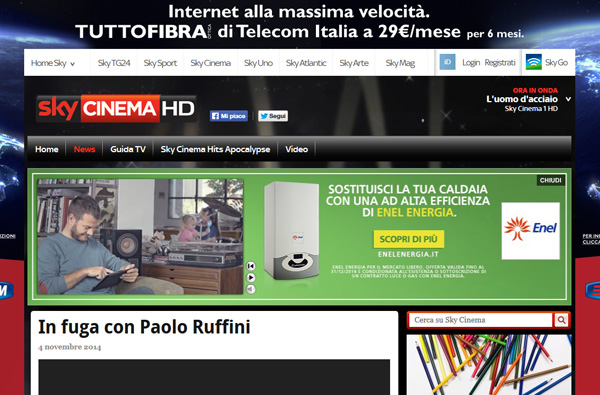 with Aspera acceleration to improve video upload speeds and online
subscribers' viewing experience.
---
Sky Italia Speeds Content Availability with Akamai and Aspera
Since launching in 2012,Sky GoandSky on DemandfromSky Italiahave become some of the most popular video content services in Italy and now have about three million combined active users. To handle the demand and the growing amount of content distributed through mobile devices, Sky needed to improve the upload speed of titles onto its storage systems.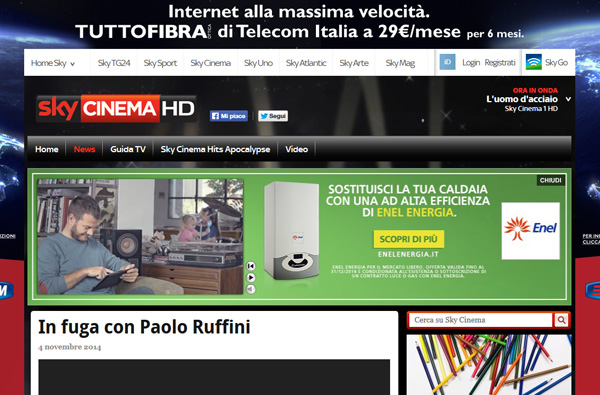 Also wanting to extend the scope and quality of its content, Sky looked for a partner to help them do all of this without investing in extra infrastructure. They were trying to achieve several changes at once – as well as increase upload speed, they wanted subscribers to be able to access a continuously updated video library holding thousands of titles that they can instantly download and view whenever they want, even from mobile devices.
They are now using theAkamaiNetStoragecloud-based online storage platform combined with Aspera high-speed file transfer and say they have increased file upload speed by more than six times. By tightly integratingAspera FASPupload acceleration into NetStorage, the service can supply efficient bulk data transfer needed to move large digital libraries, files and other digital content at maximum speed, regardless of file size, transfer distance and network conditions. The integration involves FASP-enabled servers inside the Akamai Intelligent Platform used to accelerate file transfers directly into NetStorage faster than traditional methods, using built-in connection information for the Akamai NetStorage service.
"With a 2,500-movie library, almost five million subscribers to our satellite channels and more than two million weekly downloads, it is important that we are able to supply new content fast and efficiently without affecting quality," saidVincenzo Roggio, Distribution Platform Design & Development Engineer, Sky Italia. "Adding Akamai's Aspera high speed file upload service has resulted in an optimized content management workflow."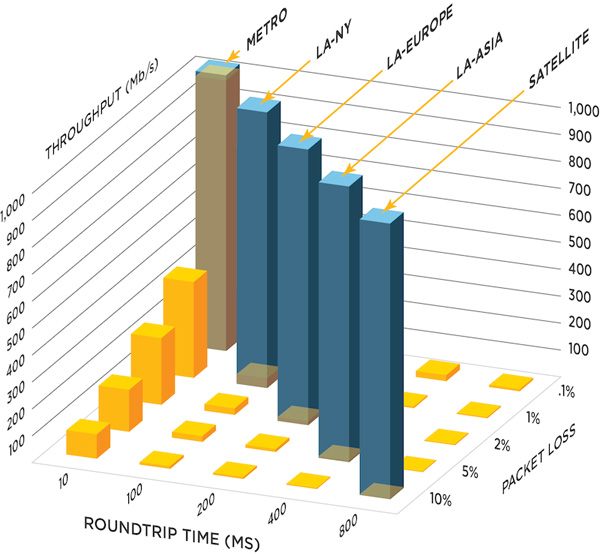 On top of achieving higher throughput, this integration can bypass the effects of distance, delay and packet loss between the customer's upload location and the NetStorage location, and create an uninterrupted end-user experience without re-architecting the workflow or building custom API calls. The performance improvement reduces the time required to make content available for delivery to users. Sky has been able to broadcast a continuous stream of HD video optimized for both online and mobile viewing even during high online traffic peaks such as major sporting events.
As more consumers watch media on mobile devices and interact with content on the move, Sky selected Akamai to enable its Sky Go service for mobile video consumption and has been able to provide content for mobile viewing from smartphones, tablets and laptops with 100 percent availability at original quality. Vincenzo Roggio said, "Our ultimate goal is to deliver live and on demand content via the Web with the same or higher quality than that available via satellite or Digital Terrestrial Transmission, regardless the number of simultaneous connections." www.akamai.com