China's online video portal, LeTV, live streamed rock star Wang Feng's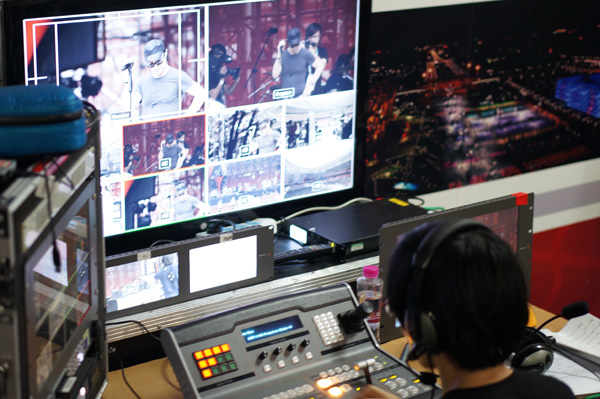 concert in Beijing from 10 cameras fed to Blackmagic Design ATEM
Converters and 1 M/E Production Studio 4K switcher.
---
China's LeTV Streams Paid Rock Concert Webcast Live with Blackmagic
China's online video portal, LeTV, live streamed Chinese rock star Wang Feng's concert at Beijing National Stadium in early August 2014. LeTV collected more than 75,000 paid accesses to the concert's live webcast and full length replay, setting their access ticket price at 30 yuan, just under US$5. Both Wang Feng and LeTV were pleased with the results and consider that it suggests paid live concert webcasting has the potential to become another source of revenue for the music industry.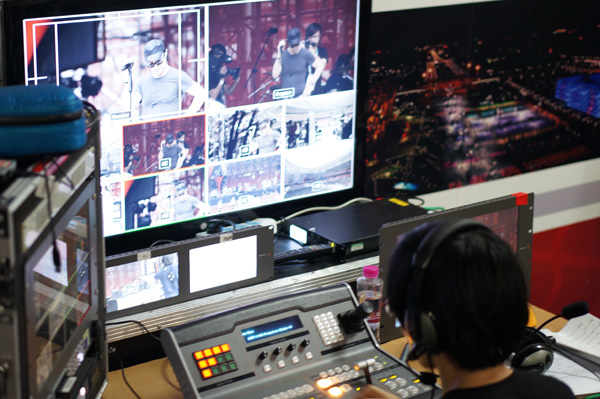 Wang Feng started as a rock music rebel in China in the late 1990s and has now become one of only a few Chinese rock musicians to enjoy commercial success and mainstream recognition without discarding their original style, holding concerts at huge venues and starting his own recording label.
At the show, ten digital cameras with PL lenses were deployed for the concert, each equipped with aBlackmagic Design ATEM Camera Converterthat converted the SDI output of the camera to optical fibre. This transferred all camera feeds to an array ofATEM Studio Converters, converting the optical fibre feeds back to SDI and sending them to anATEM 1 M/E Production Studio 4K switchercontrolled by an ATEM 1 M/EBroadcast Panel.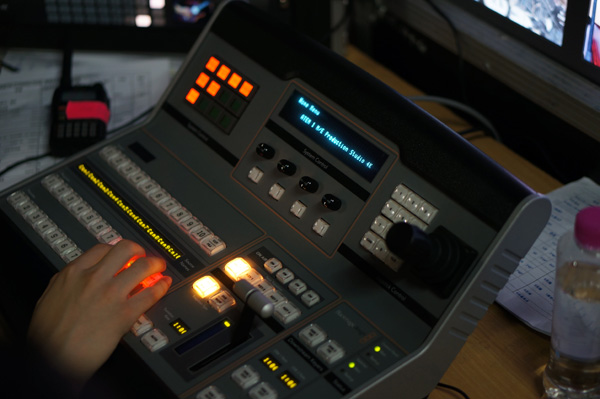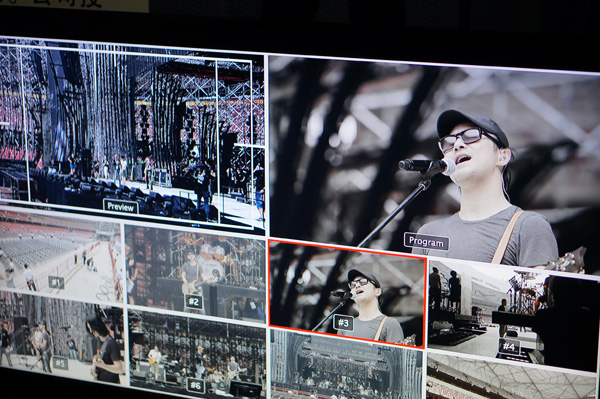 ATEM optical fibre Camera Converters, which have talkback, tally and microphone inputs, use low cost optical fibre, suiting live events where the distance between the live action cameras and the switcher is large, up to 45km. Li Mingyue, engineer of Oxygentec, who took care of the live production system design and technical support for this concert, said, "Quite a few modern stadiums have built in optical fibre networks now, which makes this kind of cabling very convenient. The set-up doesn't need hybrid cables because a single optical fibre cable is enough to transfer video, talkback and tally between a camera and the switcher and it can reach locations which are too far for a coaxial cable."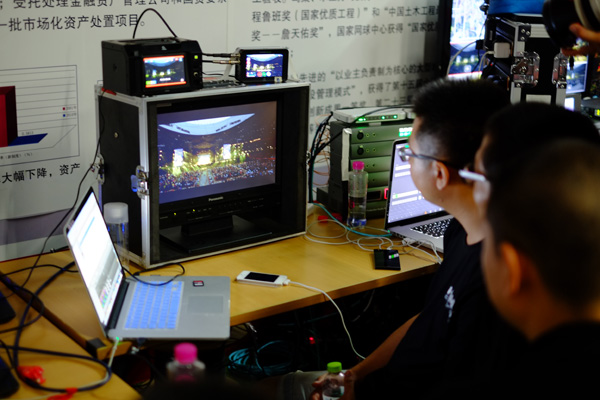 Unlike a typical live production, the production team also incorporated on-set grading into their workflow to accommodate the particular characteristics of shooting a live concert. Hua Cheng, CEO of Homeboy Cine Studio, handled colour management at the event. "The diverse light sources and colours on stage and high contrast shots exceed the capacity of the Rec 709 space used for conventional TV productions. The digital film cameras for Wang Feng's concert were using the S-Log 3 profile for the widest possible colour space and latitude. That type of content needs on-set colour management during live production," he said.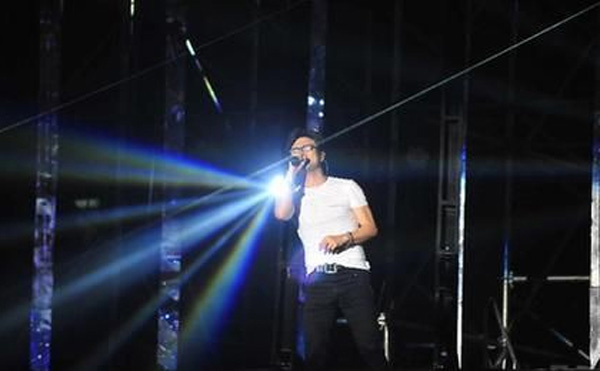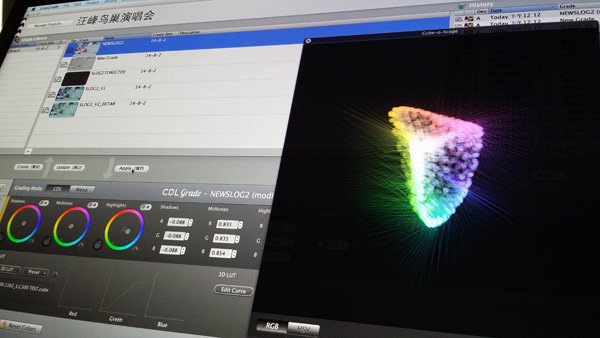 "We built our Homeboy Color On Set live colour management system around Blackmagic Design'sHDLink Pro LUT boxandPomfort's LiveGradesoftware. During the live production, the PGM feed - the final on-air video output of the camera - went to the HDLink Pro box and we selected and loaded the film print emulation LUT from LiveGrade on a laptop computer into HDLink Pro. We had previously built in the LUT in DaVinci Resolve and made adjustments when needed. The graded PGM output with the film look would go out through the loop through the HDLink Pro output."
"With this on-set colour management, we could give the images an initial colour correction, and then add any creative look the director wanted in real-time. For example, when the singer sang a certain song about memory, we made the colour fade away gradually. Having these options makes live production more flexible for us and brings more possibilities, which really suits artistic performances like music concerts."



The graded PGM was sent to another ATEM 1 M/E Production Studio 4K, which was used to insert logos and song titles. For this, the team used the software control panel that comes with the switcher, and controlled the audio coming from the external mixer with the software audio mixer. From there, the complete PGM feed with the logo, song titles and live audio was sent to LeTV's live streaming system, delivering same program to their Internet audience via the website. All monitoring was handled by two SmartView HD monitors and a SmartView Duo monitor, and in the meantime a Blackmagic DesignHyperDeck Studio Pro SSD recordercaptured an HD master.www.blackmagicdesign.com