Dejero v4.0 Update Supports Cloud-Based Network Management
Dejero LIVE+ Core v4.0, the software the company's products are based on, adds new functionality to the LIVE+ platform of products including closed captioning, a new congestion control algorithm, and faster transport of files.
Because closed captioning is now required in several markets for live, near-live, and pre-recorded on-air and online content, LIVE+ Core 4.0 supports HD-SDI and SD-SDI feeds carrying CEA-708-B closed captioning. Closed captioning streams fed to a LIVE+ Transceiver, VSET or GoBox at one location can be transported over IP networks and output to a LIVE+ Broadcast Server or Transceiver at another location. The function is also compatible with LIVE+ Multipoint streams when simultaneously sharing live content among broadcast stations.
The software's new congestion control algorithm responds and adapts to changes in throughput across IP networks, at the same time responding to loss in bandwidth. This establishes more stable and reliable throughput on congested or constrained satellite networks and Ethernet links. The maximum transport bandwidth has also been increased to 30 Mbps, making it faster to transfer recorded video and other files from the field to the broadcast facility.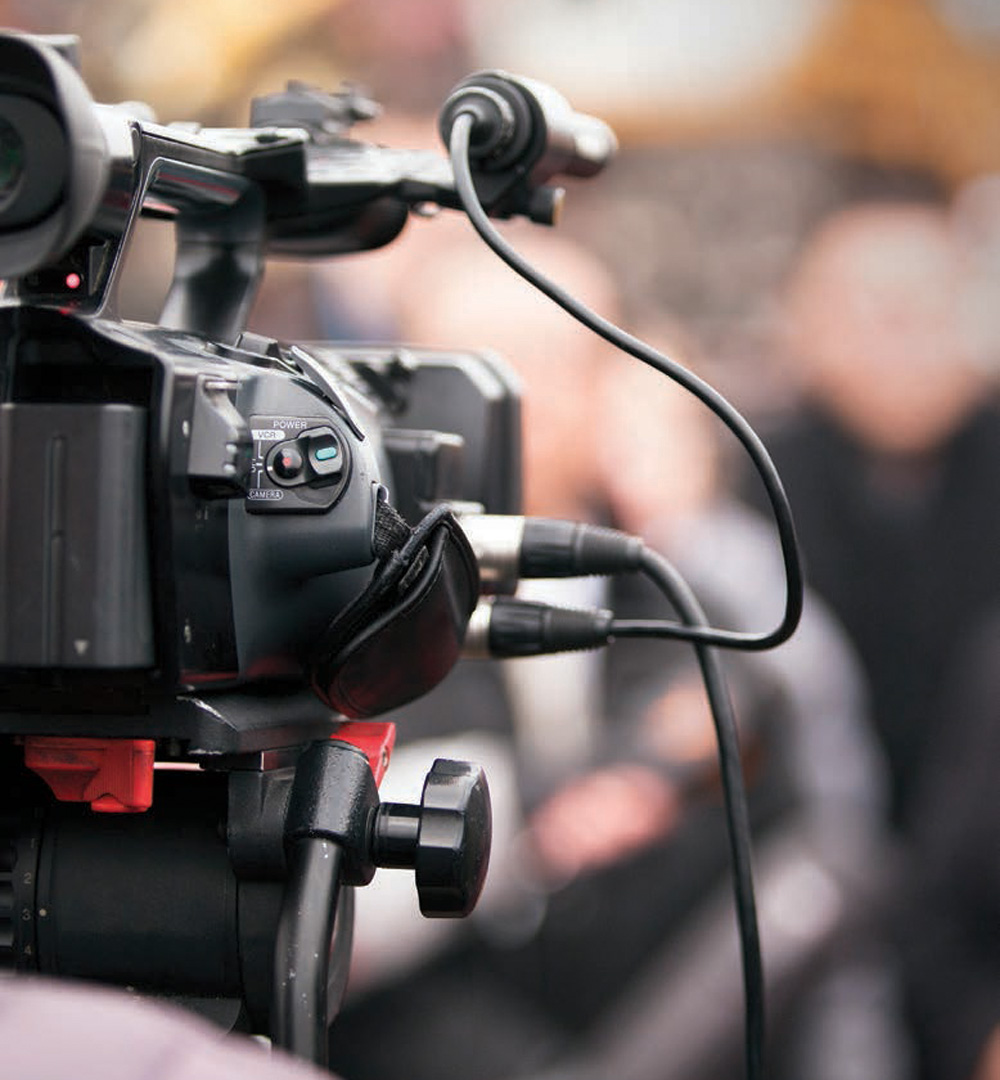 Also with this update, LIVE+ Core supports the new user-changeable SIM module available for LIVE+ EnGo transmitters, integration with the Grass Valley GV STRATUS video production and content management system, and adds real-time analytics that appear in LIVE+ Control. More about these products follows.
Dejero's LIVE+ Control management system has undergone a series of updates related to the LIVE+ Core 4.0 software release. The changes are intended to simplify workflows for producing live content from remote locations and transporting recorded material to the broadcast facility over bonded IP networks including cellular, Wi-Fi, Ethernet or satellite. The operator has a web interface to quickly identify, geolocate and remotely control transmitters, configure on-premises and cloud servers, monitor both the mix and the health of the IP network connections, and route content to SDI or online playout workflows.
New monitoring and reporting functions display real-time analytics of network connection performance and overall transmission quality for each Dejero transmitter. Operators in the broadcast facility can use this information to assess the shot and optimize transmitter settings before beginning a remote broadcast. Combined with geolocation information, the past success of shots from specific locations can also be reviewed to help plan future shots. The Dejero App also supports real-time analytics in LIVE+ Control.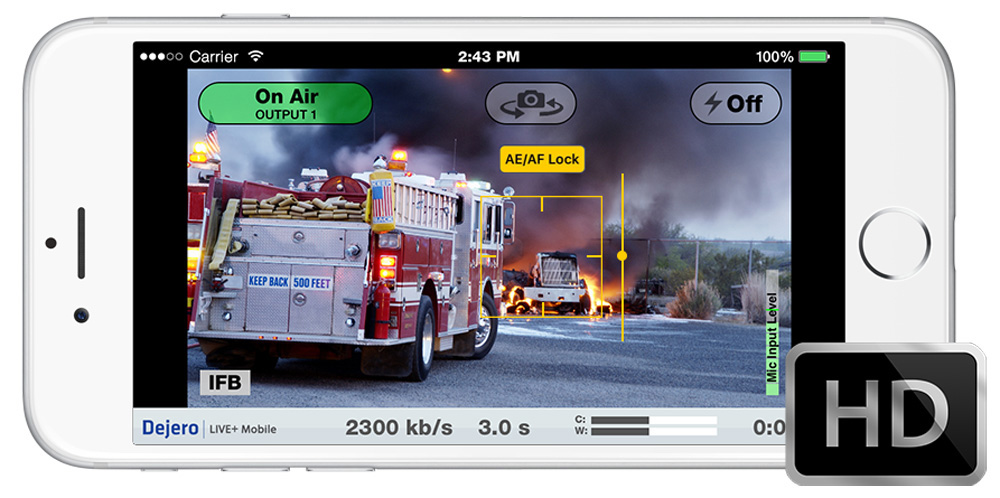 Users can now define, filter and save specific reports, aggregating transmitter details and usage for historical live streams, recorded clips and file transfers to understand utilization patterns by hour, day, month or year. Reports can be customized to focus on specific transmitters and timeframes, so that stations and groups have the level of detail they require.
As well as on LIVE+ Core, Dejero has collaborated with Grass Valley to embed LIVE+ Control into the GV STRATUS video production and CMS. This allows users to move recorded clips from a LIVE+ Broadcast Server to the STRATUS Express server. Files are automatically transcoded to the desired format for previewing and use.
For broadcast journalists and news crews reporting breaking news or live events from around the world, LIVE+ EnGo encodes IP video and bonds all available networks, including cellular, Wi-Fi, Ethernet, and satellite, to maintain high picture quality with extremely low latency. With the software's intelligent connection management that adapts to network congestion in real-time, EnGo reliably transports video across the most challenging network conditions.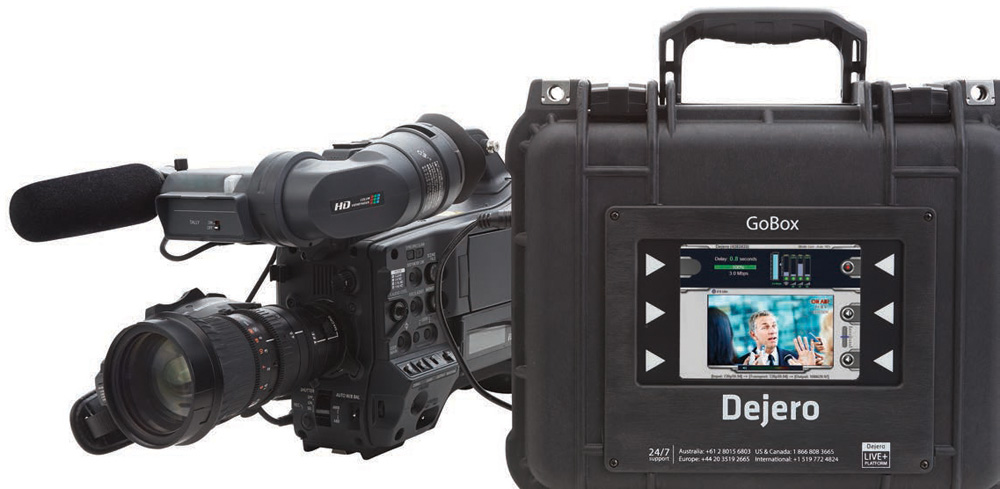 New at NAB, an user-changeable SIM module allows a field operator to switch the SIMs in an EnGo to match the local cellular network environment. Dejero's carrier services have also been expanded to include global roaming packages while abroad, including SIM activation, data plans and 24/7 support.
To simplify the management of widely distributed LIVE+ EnGo transmitters, studio staff can use Dejero's LIVE+ Control cloud management system to geolocate, monitor performance and remotely control transmitters from a web browser. They can also preview incoming feeds and route both live and recorded content to on-air playout and online distribution workflows.
Dejero demonstrated the new functionality of LIVE+ Control, along with the extensions added to the LIVE+ Core software at NAB Show 2016. All updates are available now www.dejero.com.