Cinépolis Uses Elemental Cloud via AWS for Growing OTT Services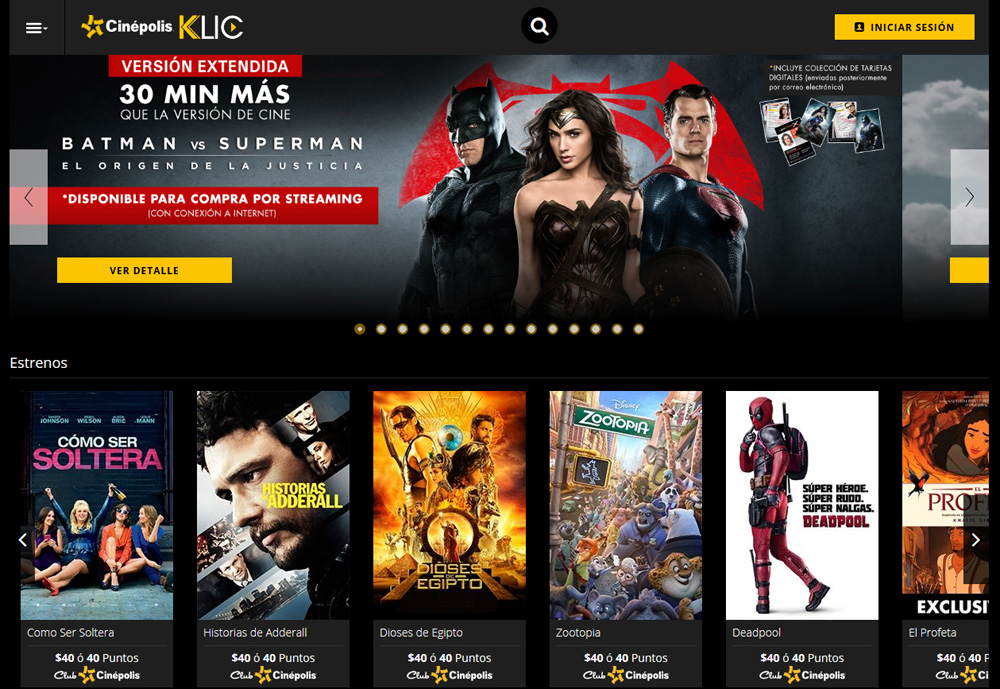 The Cinépolis KLIC transactional video on-demand service, or TVOD, is using a cloud-based delivery system to gain access to Mexico's over-the-top TV and multiscreen market. With VOD OTT subscriber numbers estimated at close to five million by the research firm Dataxis, Mexico is considered one of the fastest growing markets in Latin America.
KLIC's cloud platform is based on an integration between Elemental's software-defined video services and Amazon Web Services. Marco de la Cruz, Deputy Director of Cinépolis KLIC, said that the flexibility and scalability of Elemental Cloud makes it possible for them to market their own selection of services without building a dedicated infrastructure. He also believes the system shortens their time-to-market and avoids large capital expenditures.

The KLIC on-demand service capitalizes on and takes advantage of Cinépolis's position as one of the largest cineplex chains in the world, with 830,000 seats at more than 500 cinema complexes in 13 countries including Mexico, India and the USA.

The AWS and Elemental integration means Cinépolis KLIC can set up a TV Everywhere service with movie delivery to customers on connected devices of all types. The online service, which is available on most platforms including Android, iOS, LG, PlayStation game consoles, ROKU set-top boxes, Samsung Smart TV devices and Sony Bravia, is meant to complement the Cinépolis cinema service, and not replicate it, by making different content and experiences available. At this time, Cinépolis KLIC has more than 1,200 movie titles on offer, mostly blockbusters, and expects to experience six-fold growth from 2015 to 2016.
Elemental-AWS Workflow
Cinépolis KLIC uses Elemental Cloud to process source content from studios. This content is stored in Amazon S3 and delivered securely via the Amazon CloudFront content delivery network to the range of connected devices available in the Mexican marketplace. Elemental's software-defined functionality transcodes video content for delivery using multiple protocols and DRM systems, which can be scaled as needed in the cloud as Cinépolis continues its expansion around the world. www.elementaltechnologies.com