Flip2C Flips for Digital and Mobile-first Content Production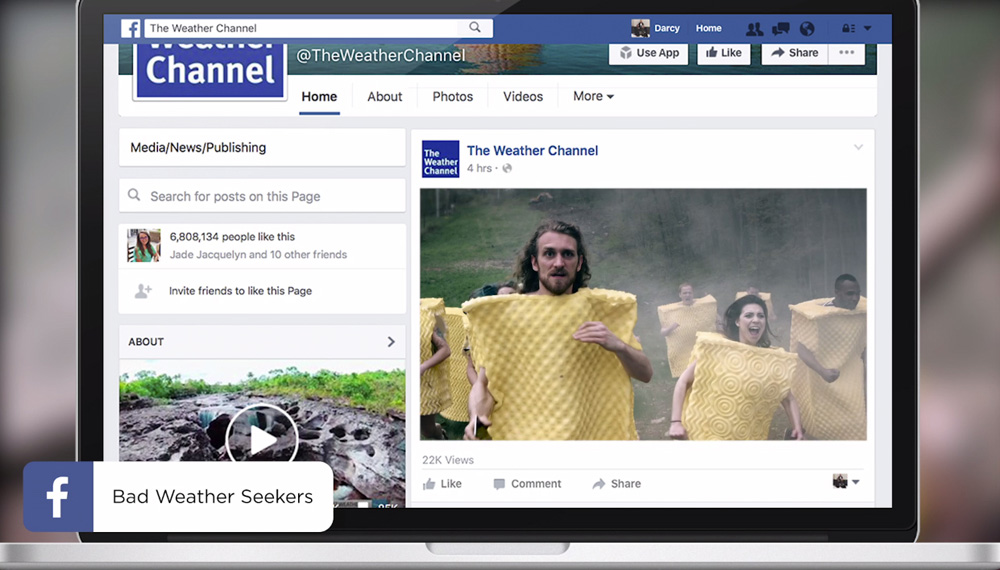 Creative agencies 2C Creative and Flipeleven Creative have formed a new, separate digital content studio called Flip2C. It will deliver and market 360-degree services that extend the two agencies' ongoing work in the traditional television and OTT space to also include mobile-first companies and content producers.
Launching with the rollout of a major new campaign for The Weather Channel app, outlined here, Flip2C's capabilities include websites, apps, micro-sites, display ads, webpage takeovers and mobile-first products and activations, as well as the scaled video tasks and best practices to serve various platforms like Vine, Snapchat, Facebook and Instagram.
Aware that content promotion is no longer limited to a single screen and 30-second spots, the creative officers at 2C and Flipeleven believe that campaigns need to be very fluid and adaptable to many forms. 2C is a television design and production company, and Flipeleven specialises in web design and development.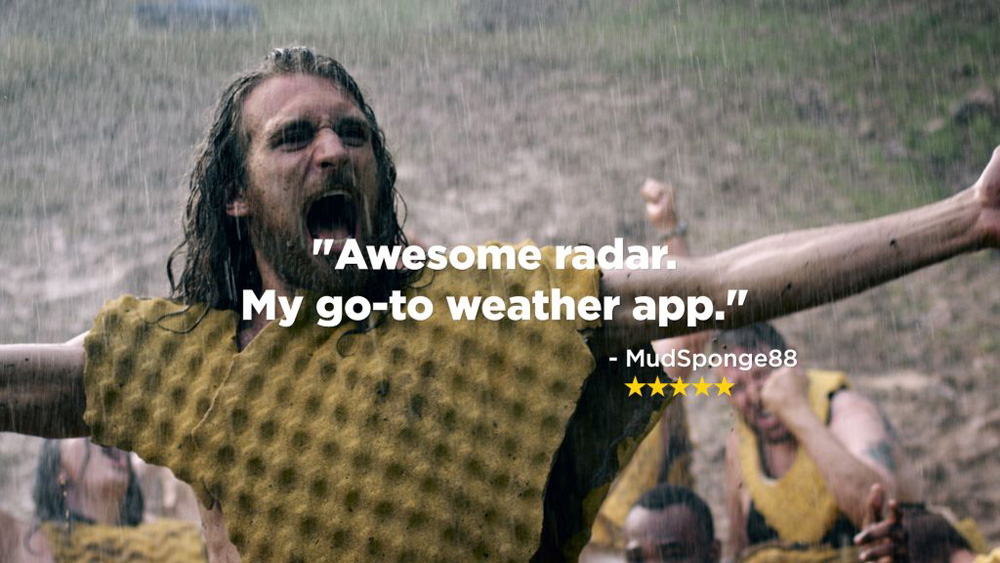 "Flipeleven was founded on the idea that, when combined, web development and video production create impactful content. This combination is ideally suited to promotion and changes the way consumers experience the web," said Kyle Buckley, partner and executive producer of Flipeleven Creative. The partnership in Flip2C is expected to be capable of results outside what the two organizations could achieve alone.
Between 2C Creative and Flipeleven, before the launch of Flip2C, the companies' digital capabilities have so far resulted in successful campaigns, including a series of viral Vines for the CNN series 'Anthony Bourdain: Parts Unknown', Facebook and Instagram spots for season 4 of CNN's 'Morgan Spurlock: Inside Man', and a case study presentation for comedy site Funny or Die.
The multi-spot campaign for The Weather Channel app is one of the new projects coming out of the Flip2C collaboration, aiming to challenge the conventional definition of a weather forecast for consumers across all devices. This is accomplished by creating compelling, sharable spots intended to quickly hook viewers even when played without sound, as is often the first experience with clips on social media.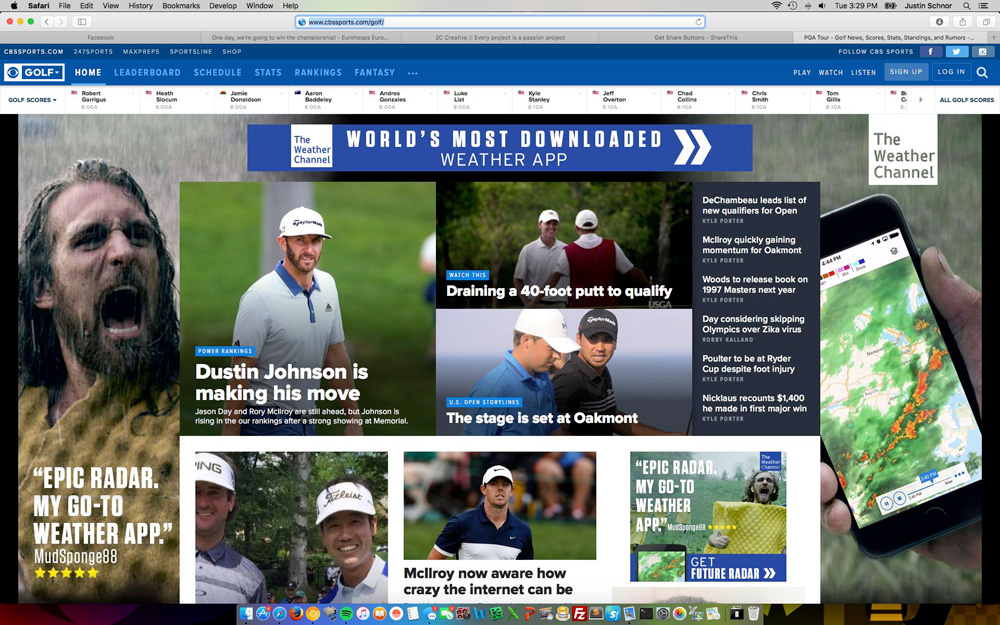 Combining comedy and pitched messaging, Flip2C delivered an ad campaign introducing viewers to the unconventional side of forecasting – and how they could apply to their own activities. After all, using The Weather Channel app to find the right weather is essential when planning the first-ever MudSponge Run, Car-B-Que or Golf Cart Polo, three concepts explored in the new ads. In producing the spots, Flip2C combined creative ingenuity with their use of tools, visual effects and digital expertise to punctuate each of the scenes, whether viewers find them on their TV screens, tablets or mobile phones.
The comprehensive campaign, designed for both broadcast and digital use, features the three complete, original spots, as well as optimized versions for Facebook and Snapchat. The Snapchat storyline is broken up into a progressive three-part series that encourages viewers to follow along. Flip2C also produced multiple banners, display ads and a complete webpage takeover, creatively using the MudSponge Run imagery on CBSSports.com/golf.[see above] Still images and looping short clips were pulled from Weather Channel campaign footage for use in the display ads. www.flip2c.com