Sony BVM-X300 4K OLED to Gain HDMI Input and HDR Functionality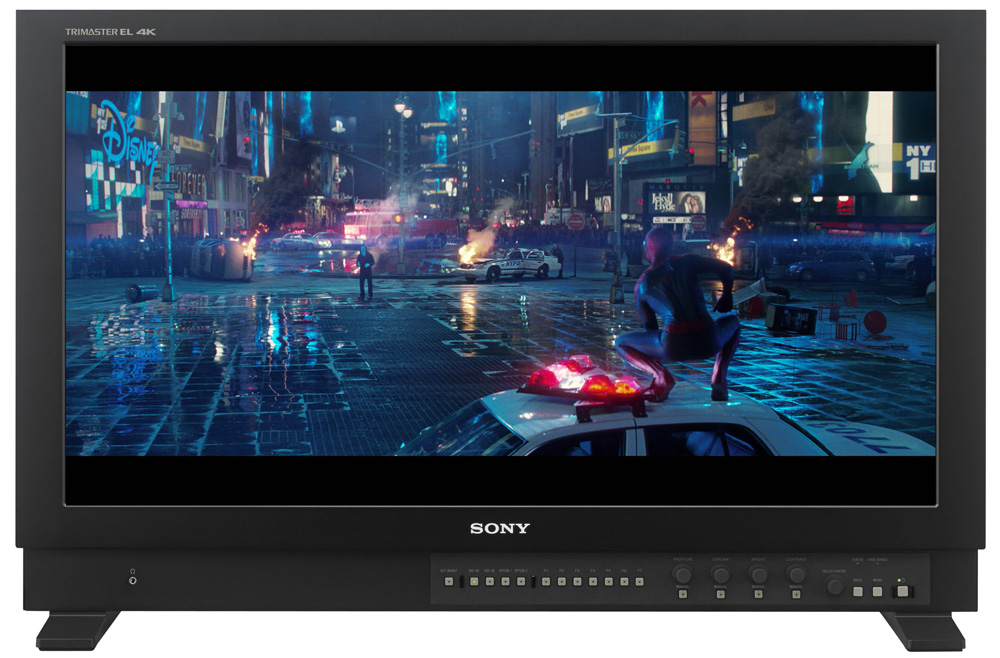 From October 2016, updated Version 2 firmware for the Sony BVM-X300 OLED master monitor will be available, extending its High Dynamic Range and 4K production applications, and its hardware connectivity.
Extra HDR EOTF [Electro-Optical Transfer Function] and other function support improves the BVM-X300 V2's performance in HDR production. For example, the Hybrid Log Gamma HDR EOTF setting supports the new ITU-R BT.2100 standard, and a setting for S-Log 3 (Live HDR) EOTF was added to make camera control easier for live production. New relative contrast modes - 1/2, 1/3 and 1/4 - allow the display of HDR images with higher peak luminance. Access to the status menu page is also faster, showing the colour space, EOTF setting, the User Preset in use and so on.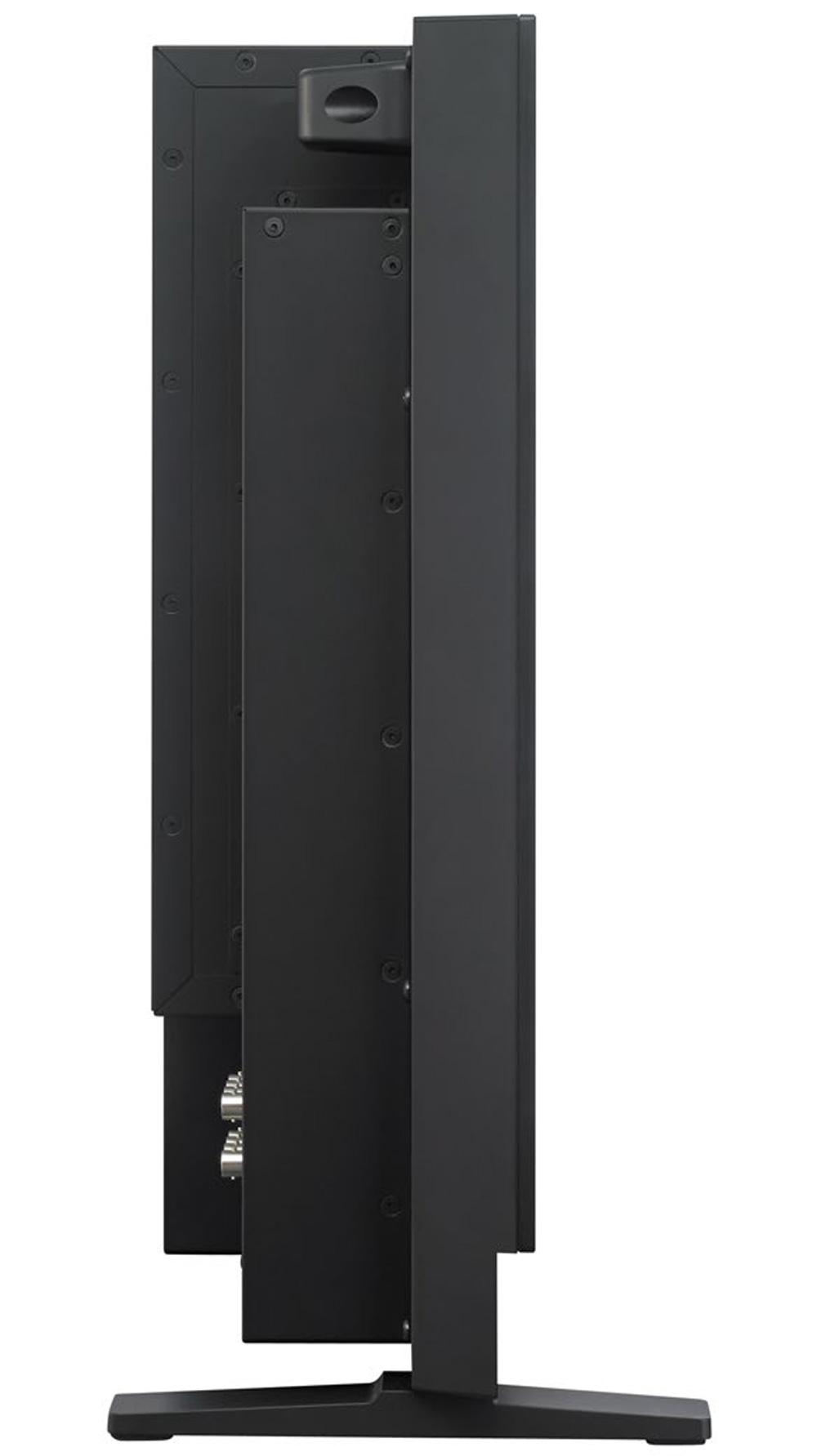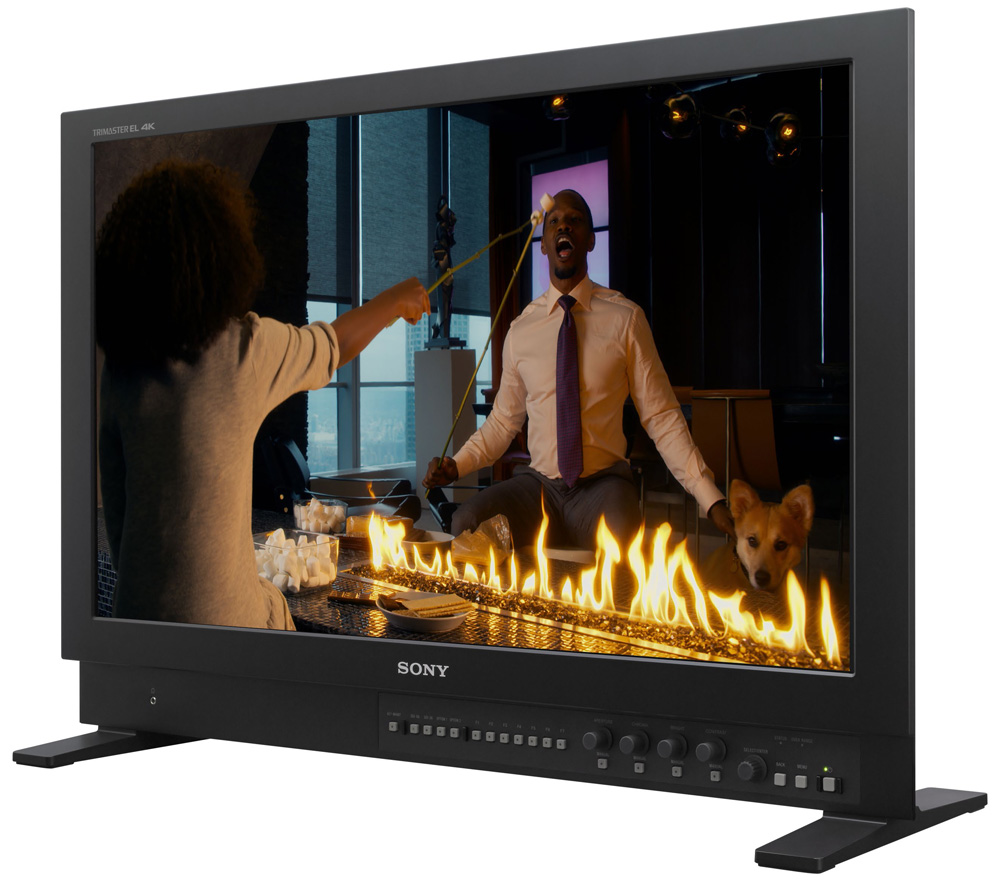 New hardware will be available with HDMI input that connects to more types of camera or Blu-ray players, and a second 3G/HD-SDI 4K input to simplify system integrations. BVM-X300 owners that want to install the HDMI and second SDI inputs on their monitor can contact a Sony service centre to carry out the necessary hardware and software modifications, which are chargeable. Alternatively, you can choose to only upgrade the existing firmware and not add the additional inputs.
Since its release in early 2015, Sony's BVM-X300 has been adopted at major post production houses for colour grading, and for monitoring and quality control on television and film sets. Initially purchased mainly as a studio monitor for 4K and HDR grading in post, it is also proving useful on set and in mobile production. pro.sony.com.au