Shine TV Hunts Down the 'Hunted' with Forscene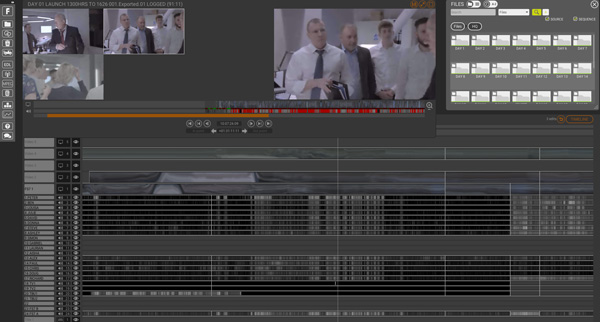 Factual television producers Shine TV recently completed production of the second series of 'Hunted', which has just started airing on Channel 4. 'Hunted' explores whether it is possible to lead a completely private existence in a country under constant surveillance. The series debuted in 2015 and has a cast of ordinary UK citizens attempting to evade apprehension by a team of expert hunters for 28 days.
Hunters and Fugitives
Production for the second series involved 28 consecutive shoot days with 20 cameras distributed among six groups of fugitives, six teams of hunters, the Hunter Headquarters and a backstory crew. The cameras captured all the action, and each cast member was wired for constant audio recording. Knowing that these teams would produce an enormous amount of footage, Shine TV realised that logging was going to be a critical part of the process and created specific workflows for each group.
A team of 18 loggers and eight editors was needed to log, search and review the 17,000 hours of media recorded during the making of the series. Forscene cloud-based video editing software was used to keep track of every clip recorded. For the fugitives and the team in Hunter Headquarters, every move and word from multiple recording devices needed to be synced, logged, tracked and searchable.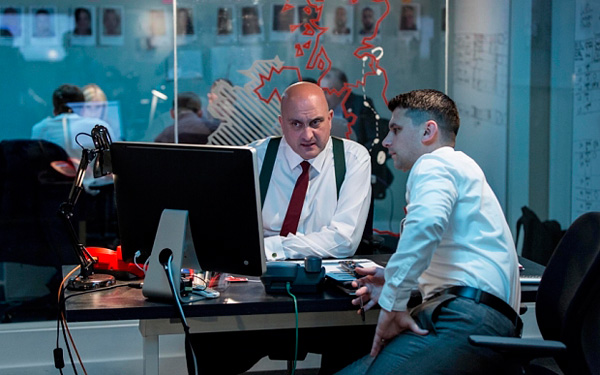 Every night the rushes were collected, ingested to both Forscene and Avid storage and used to create a sync map of each team's day in Avid. The sync maps are multilayer sequences that include all the footage and audio from all the different sources synced to time of day. When complete, each one was exported to Forscene as an AAF so that the loggers could log across all the media at once in Forscene rather than having to log each individual source independently.
Avid Rebuild
The edit team - again, working in Avid - then cut each day into story or activity chunks that were imported into Forscene to log verbatim – that is, to log exactly what people are saying word-for-word as opposed to logging a general description of the content or visuals. These AAFs in Forscene allowed a direct rebuild of the Avid sequences, bringing in multiple cameras, track names, audio level adjustments and multicam effects.
X-key panels and Forscene keysets were used to speed up logging and ensure consistency in the metadata. X-key panels are a set of user-programmable hardware buttons chosen for specific functions that might otherwise involve a number of actions, clicks or inputs.
Similarly, Forscene's keysets are used to program function keys F1 through to F12 - to type text or to program abbreviations to automatically expand to words or phrases. If you know that your logging is going to involve typing certain words repeatedly you could either program one of the function keys to automatically type the word, or program an abbreviation to automatically expand to the word. This reduces the amount of typing needed while logging and also guarantees accurate spelling, which helps make searches more consistent later on.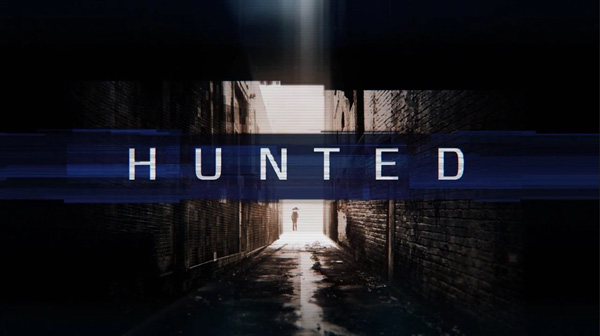 The hunter and backstory teams had simpler workflows, with hunters following a more traditional activity log and the backstory team logging verbatim against single media sources. Each day a total of around 150 AAFs were transferred between Avid and Forscene to feed the team of 18 loggers.
Multi-Layer Sync Maps
"On the first series our team viewed sequences in Avid while logging in Word," said Paul Jones, head of post-production for Princess Post Production. "But manually entering every timecode tended to down slow data entry and we couldn't index or search our logs.
"On the second series, our loggers had access to multi-layer sync maps in the cloud on commodity level PCs. Accessing these multi-layer sync maps on normal PCs in Forscene – instead of needing to use Avid for logging as in series 1 – kept the cost of access down considerably. Consequently, we were able to support three times as many loggers and pas the editorial team a very searchable set of logs paired with the actual content."

Once the main shoot and logging period was over, the production transitioned to the craft edit, running across eight Avid suites – each overseen by an edit producer with access to Forscene. With so much source media, the ability to search using the logs was critical during this edit. By using Xkeys and keysets in Forscene to format keywords, names and phrases, the team had created a strong data set and producers could readily search, read and view content in Forscene alongside the Avid edit. www.forscene.com