Avid 4Designer v1.2 Lifts Realism and Control in Motion Graphics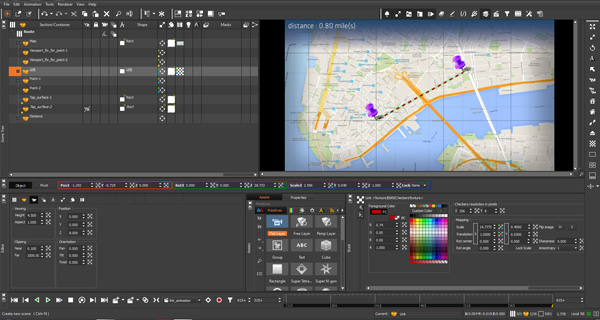 The new version 1.2 of Avid's 4Designer graphics authoring software is available now and has updates that increase realism in scene elements, handle data exports more easily and support 3D mapmaking from WorldMapper. 4Designer's tools are designed to create 2D and 3D motion graphics at different resolutions. It is the main application used to create graphics across Avid's production environment. The software's functionality covers on-air graphics, virtual studios, channel branding, sports enhancements, video walls and interactivity.
A new chart function generates line and area charts from new assets built into 4Designer. Each aspect of the chart's appearance can be controlled, visualising complex data sets for viewers more easily. You can also customize the charts to match the look of your own graphics to achieve a more cohesive result.
Users now have geometry modifiers to create completely new objects either from 4Designer primitives or from objects imported from third-party applications. To save time, your objects can be modified in real time without pre-rendering. Changes have also been made to lighting in 4Designer to give scene elements a smoother look, but without increasing their geometric detail. Per-pixel lighting illuminates scenes with better shade depth, light direction and colour diffusion, resulting in a more realistic impression across compositions. The new cross-section editor supports cutouts from splines, so that you can build complex cross-sections from scratch, and import SVG files containing these elements.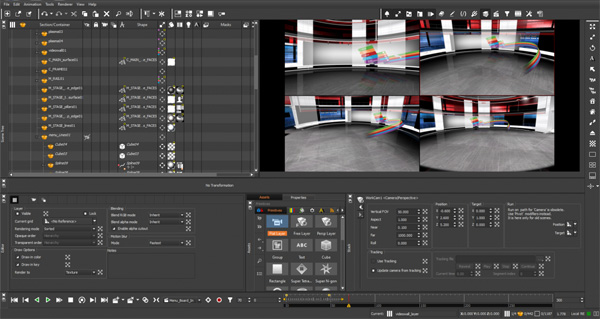 With new support for 3D mapmaking from Avid's WorldMapper application, you can add location context to news and weather reports. WorldMapper is based on the Microsoft Bing search engine, NASA's Blue Marble mapping services and Open Street Maps, which means you can compile and customise accurate maps combining satellite imagery with terrain data to create flyovers, interactive maps and other map types. It has a video encoding engine to output a chosen video format, codec, clip size, bitrate and aspect ratio.
The functionality of graphics triggers has been extended with trigger scripts that can be run inside scenes without issuing commands from the controllers. Using the new scripting language, users can drag and drop various scene properties into the script and then control them using the scripting tool.
Improvements to the user interface maintain existing workflows and reflect the user's knowledge of the software, but also introduce new ways to improve the workflows and expand the range of tools the user is familiar with. The control interface for handling exports allow creating and testing arrays of data from a single editor. www.avid.com