Avid Matches Phrases & Scripts with Video Analytics Updates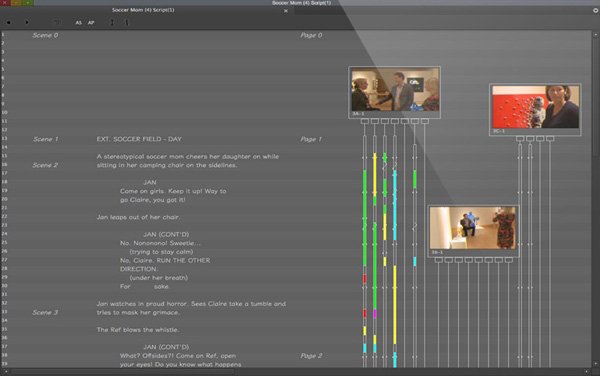 Avid has returned the PhraseFind and ScriptSync options to Avid Media Composer. These softwares are available again in new, updated versions resulting from Avid's agreement to exclusively license Nexidia's indexing and mining software for audio and video. PhraseFind and ScriptSync will help users search and carry out phonetic indexing when working with scripted material, and are sold as options and supplied as supplementary software integrated directly into Media Composer.
PhraseFind's automatic phonetic indexing identifies the desired media by searching through audio material for spoken words and phrases. Instead of generating transcripts or reviewing and logging recordings, PhraseFind locates all relevant clips based on search criteria, accurately and in a few seconds. Because it directly integrates with the Media Composer Find tool, you can immediately start editing clips from within the search results, which and appear in a virtual bin – the clips do not need to be exported or imported from a specific bin or media file.
PhraseFind can search project material stored across local and shared storage. Results are automatically ranked for accuracy, and other search criteria may be applied in the Find tool for further refinement. A new Auto-fill function adds efficiency, and you can save favourite searches or limit the results to clips from a given tape name, video resolution or other metadata category.
The updates are a new, faster phonetic indexing engine with more performance to help handle unclear audio, a more modern, integrated Find window, shorter phoneme phrases for greater accuracy and more dialect and accent support.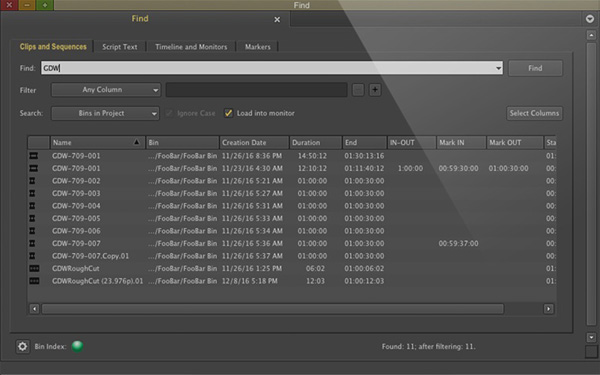 ScriptSync helps editors find all clips and takes of the part of a script they are interested in, so that they can choose the best one for the final cut, in the manner of an audition. The approach is phonetic – by saving the script or transcript as a text file, ScriptSync automatically indexes and syncs all text and dialogue in a project regardless of where clips are stored. If necessary the script can then be edited to match what was actually said in the synced clip.
Updates include the undo/redo functionality, which is now the same as Media Composer, and the ability to view clip frames in their native 4:3 or 16:9 format. New access to a larger colour palette supports more detailed organization and script markup. For both options, language packs are available for different types of English plus European, Asian and Middle Eastern languages. www.avid.com