Grass Valley Mync Goes Standalone for Content Playback & Management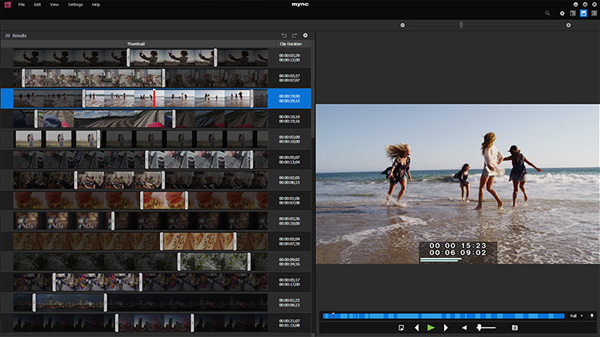 When Grass Valley released EDIUS version 8 in 2015, the application was bundled with GV Browser, an application that acts as a universal media player and organizer. As of 1 March 2017, customers looking for ways to prepare content for editing will be able to purchase this personal content management tool separately from EDIUS under the brand name EDIUS Mync. Mync is available in two scalable versions, chosen depending on content developers' needs.
Because so many video formats now exist on the market, tools like Mync can be useful when managing new media before editing. Editors of all types will be able to manage content for video production whether or not they are using the EDIUS NLE package for their projects.
The two levels of EDIUS Mync are named Basic and Standard. Mync Basic is a downloadable application designed to work as format support for media playback and content organization. Mync Basic will be available free of charge for a limited time only. EDIUS Mync Standard adds more functionality to the basic version with storyboard video editing and more advanced content management tools designed for digital photographers, web content creators and novice video editors. Mync Standard will be available at a special price for a limited time.
In both application options, Mync not only functions as a universal media player, but also organizes content automatically, in order to make it easier to manage and share. For people also looking to purchase the EDIUS system for wider post use, Mync Standard will continue to be bundled with EDIUS Pro and EDIUS Workgroup.
Mync is also being shown at the Canon and Panasonic stands at the CP+ Camera and Photo Imaging Show 2017, 23 to 26 February in Yokohama, Japan. www.myncworld.com