Avid Extends Content Creation and Management to the Cloud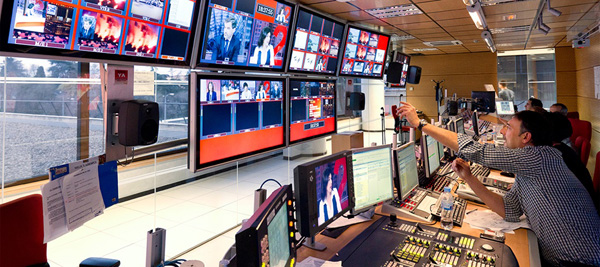 Avid's MediaCentral Platform is now launching services and functionality in the cloud that can be deployed on premises, in a private data centre or the public cloud. Several of Avid's creative tools and workflows, encompassing content creation, distribution and management, are cloud-enabled as well as the MediaCentral Platform.
Media organizations on MediaCentral now have the option to create, distribute and monetize their content using their preferred type of cloud deployment - on-premises, private data centre, public cloud or hybrid - through Avid's cloud hosting platform Microsoft Azure. Regardless of the deployment model, all types and sizes of media organizations will have the same user experience, workflow power, speed, efficiency and collaboration capabilities. This development also means that customers who have been interested in moving to the cloud can now do so using the investment they've already made into the MediaCentral platform.
Al Jazeera Media Network is one Avid customer that has been collaborating with Avid on the first hybrid cloud implementation of the MediaCentral platform across their international newsroom network. They will be launching cloud-based newsroom workflows with the goal of establishing a connected, open, global newsroom environment.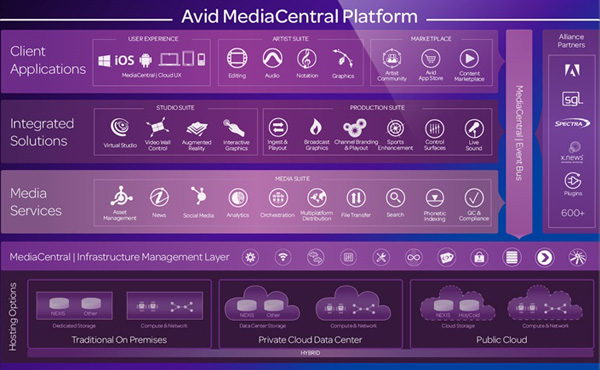 Avid MediaCentral in the Cloud comprises a number of core components. These include the cloud-enabled Avid client applications mentioned above, that is, software that can be licensed to run on premises, in a private cloud data centre and in the public cloud. Media Suite applications, for example, include Interplay | Production, Interplay | MAM, iNEWS and Social Media Hub, plus the graphics software Maestro and 4Designer, are being cloud-enabled with license options to run on the various deployment options.
Avid MediaCentral | Cloud UX is a new web-based application for the MediaCentral Platform used to search, browse, access, edit, collaborate and publish content from any connected workstation, laptop or mobile device. Some new cloud media services are also available. The Avid Dialogue Search service uses phonetic indexing to carry out keyword searches across libraries of diverse content, and Avid Illuminate automatically verifies captions, video description and languages in content for broadcast compliance and quality assurance.
The new MediaCentral Infrastructure Management Layer is accessed on demand so that organizations can scale resources, add new capabilities and optimize their storage, computing power and bandwidth across their enterprise. Should a company want to connect third-party Alliance Partner workflow tools and services to the platform, MediaCentral's open architecture and Connectivity Toolkit APIs are also cloud-enabled. www.avid.com