Ireland's TV3 Integrates Avid Graphics across Production and Playout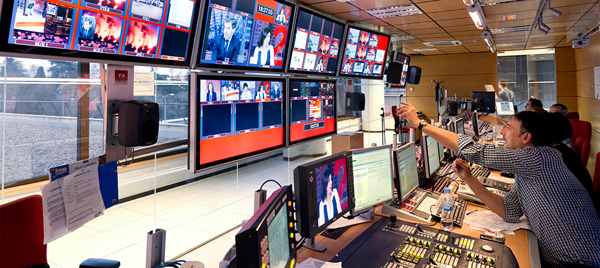 TV3 launched in 1998 as Ireland's first commercial broadcaster and is now among the country's largest, operating three channels, each targeting a different demographic. When the network's news journalists are assigned stories, they will organise the shoot and write the script themselves, but until recently have had to depend on TV3's design department to create the graphics.
Sometimes a specific, customised graphic might be needed that justifies a specialist. But for simple, corporate items that appear regularly in the programming, TV3's Head of Graphics Liam O'Neill thinks journalists should be able to take more ownership of their packages by handling their own graphics, and reserve the designers' skills for more substantial tasks.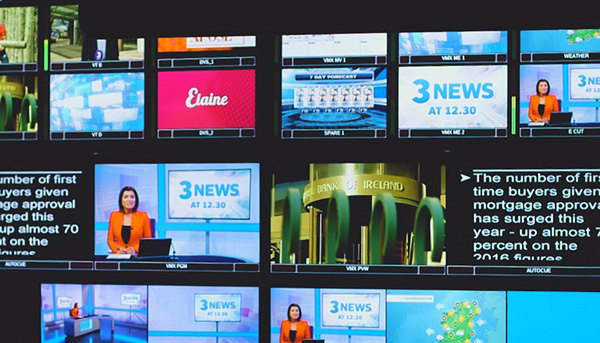 TV3 has an all-Avid post processing system for content, starting straight after a shoot and on to the final frames delivered to transmission platforms. Post Production Supervisor Eion Brennan said, "We have 50 editing clients sitting on multiple Isis 7500 chassis, running on a single Interplay Engine from the production control room. We use Airspeed, iNews Command and now, Avid Maestro | News for graphics content display and playout." Because finding the right graphics infrastructure vendor to invest in had involved balancing cost with creative options, deciding to use Avid graphics was fairly straightforward.
Template Based
Comprising software for on-air and interactive graphics, virtual studio displays and video wall content, Maestro | News combines broadcast graphics and video production. It includes Maestro | Designer authoring software where journalistst and designers create 2D and 3D graphics, and then compose templates that producers and directors control within their live shows with Maestro | News. They can control video and graphics playback manually or with varying levels of automation.
Liam, also a graphic designer, said that TV3's department had never had a true template-based system before. "We would create a graphic that artists could place different elements into but it was a rigid system with limited scope. In Maestro | Designer, from beginning to the end of production, when we create a graphics template we can also create elements within it that allow the end user to change the look and detail considerably", he said.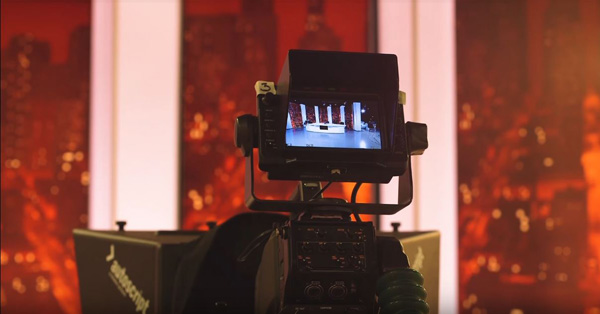 "For example, we now show news on two different stations and both have slightly different broadcast looks. Due its template design, we can use Maestro to create the two looks more or less simultaneously, and then switch directly from one to the other. In other words, without a lot of extra work we can create and access graphics for two different stations' shows. The producers, directors as well as the journalists can use it, and say that organising their own graphics helps them produce their stories."
Tools for Journalists
Liam and Eoin remarked on the different factors involved in choosing Avid. Liam said, "As as a designer myself, Maestro Designer's UI felt natural and logical to me and I recognised all the basic functions right away. It made sense to adopt something familiar. The pricing is also good because it is scalable. As we incrementally acquire capacity and functionality over time, eventually reaching the system we really want, the cost scales as well."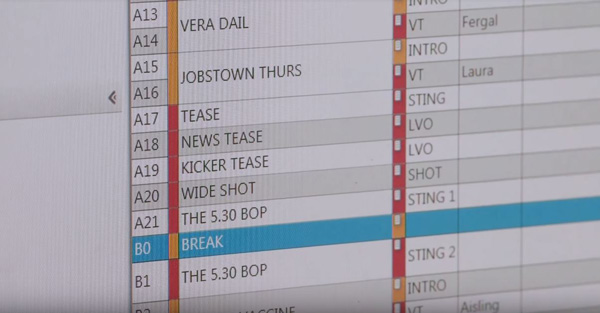 Various aspects of Maestro | Designer make it useful for journalists who want to increase the level of graphic design they undertake. As resolution-independent authoring software, you can create graphics in any format and aspect ratio, as well as 4:3 and 16:9, with layout options for cropping and alignment, and check different views for 3D environments.
Centralisation is also important. The templates, even very complex ones, are all managed in an object tree workflow. From the tree you can take any template element, from a single object to a complete set of layers, into an Avid asset management system and then share it with other artists in the studio. Content cataloged in TV3's Interplay | MAM can be used to fill graphics templates.
Tools for Artists
In terms of the graphics tools, projects with 2D content or 3D graphics are supported with unlimited 2D and 3D layers, like most graphic software, and Maestro | Designer is supplied with assets to use as building blocks for templates including 2D and 3D object primitives, textures, predefined materials, fonts and effects. You can use and modify different combinations and numbers of these elements to create static or animated graphics. Alternatively, live video and clips may be mapped directly onto objects in the scene to create 3D video transitions. Elements may be cropped out if necessary with a per-object mask that leaves other objects unaffected.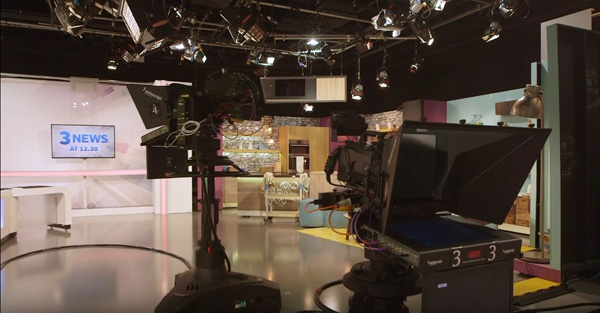 With the animation tools, you can build effects and motion graphics or alter the look of an object over time, setting keyframes along the timeline. Events and triggers can be set up, usually without scripting. Users that work in virtual environments have dedicated effects tools like motion blur, depth of field and textures, shaders and materials. Procedural textures are built into Avid's RenderEngine7, and most work can be viewed with the adaptive preview, without pre-rendering or dedicated rendering hardware.
Per-pixel lighting, a recent update to lighting, was developed to increase realism in scenes and give elements a smoother look without increasing geometric detail. Illuminating scenes with better shade depth, light direction and colour diffusion produces a more authentic look. www.avid.com