Final Cut Pro X 10.4 Hits its Stride for Editing, Colour and Finishing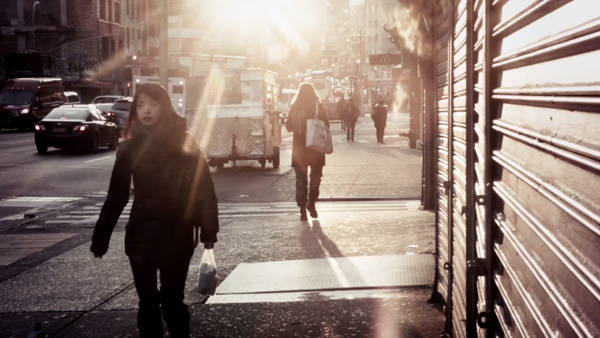 Cinematographer, editor and colourist Ben Allan has reviewed the new tools in FCPX 10.4, which he believes is a coming of age for Apple's FCPX for editors looking for a fast, comprehensive NLE that can help extend their services into finishing and grading.
Apple's release of Final Cut Pro X 10.4 is clearly a major step forward for their flagship video app. It includes major functionality for 360º VR and HDR imaging that will become increasingly important for many users. However, it is the workflow and colour improvements that have caught my eye because they have the potential to impact virtually any type of production for it's 2 million+ users.
Why FCPX?
There are many reasons that we have come to rely on Final Cut Pro X as our editing tool of choice. While my partner Clara Chong does most of the actual editing on the major projects at our production company Main Course Films, I still do a bit of editing and have been using Final Cut Pro since Version 1. Like most facilities, we're constantly reassessing which editing software will give us the edge and for the last few years that keeps coming back to FCPX. The main reason is speed.
Clara has endless patience for tweaking an edit until it's right but very little patience for the machinery of the process. Once you get your bearings in FCPX it is fast - very fast. Added to this, the slick built-in media management options and the fact that it runs well on most Mac hardware gives us the flexibility we need to be working with a wide variety of different formats either on the desktop or regularly on the go with Mac Book Pro laptops.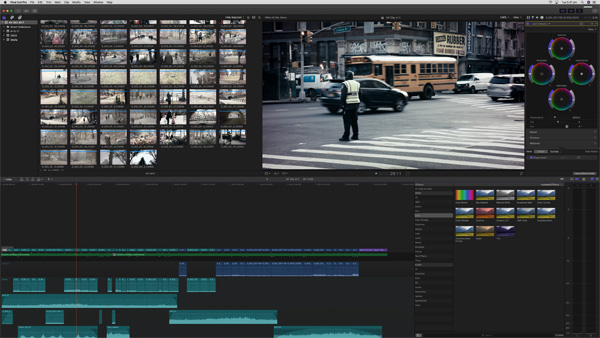 The reliability is also a big factor with very few crashes and the fact that it constantly and invisibly saves everything you do, meaning that on those rare occasions when it does crash, no editing work is actually lost. The final piece of the puzzle for us is that it integrates well with both DaVinci Resolve and Logic Pro X for our picture and sound finishing work.
Of course, we do encounter projects when it would be great to be able to do a quick finish without leaving the editing app. While this has technically been possible for a while, I have found a few barriers that still made it more efficient to go out to Resolve. The biggest barrier has been solved very neatly in 10.4 with the ability to use custom LUTs.
Custom LUTs
Custom LUTs have become an integral part of our workflow. A Look-Up Table or LUT traditionally performs the technical task of transforming images from one colourspace to another. FCPX has had the capacity to add one of a small number of LOG to LINEAR conversions for the most widely used cameras for a while now. What is great is that this is applied non-destructively to the source footage, so that every time you look at a clip it has the correct look applied. That look then follows through the editing process.
The big limitation of this was that it only worked with the specific built-in LUTs. Meanwhile, it has now become so normal to use a variety of different cameras on one project that being able to regularly add new LUTs has become important at a project level, rather than a software development level. For example, if you were shooting a project where your main camera was ARRI Alexa, you would be able to apply the ARRI LOG-C conversion LUT and edit with normal-looking images rather than the flat, washed out LOG images. However, if you also had a few drone shots with DJI's D-LOG, then you would be out of luck with previous versions of Final Cut Pro X.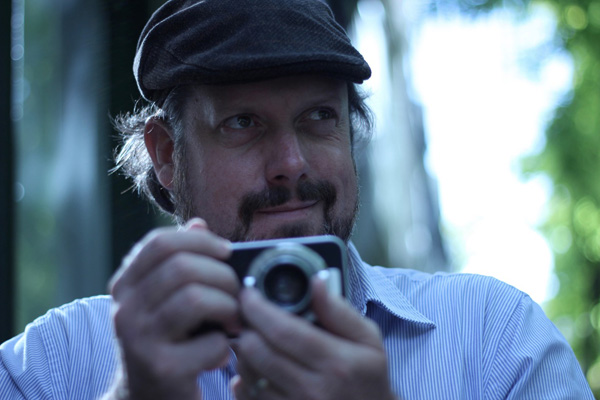 The Custom Camera LUT option allows you to load a LUT file from anywhere and apply it to the source footage. As well as making it possible to apply the appropriate LUT to footage from cameras that aren't covered by the built-in LUTs, this also opens up the option of using creative LUTs. Like colourspace transform LUTs, creative LUTs have a pre-determined way of re-mapping colour and brightness values from the source footage to output colour and brightness values. However, creative LUTs go beyond a technical conversion and adding a 'look' to the footage. All of these options are a breakthrough for FCPX and finishing high quality work.
Test Shoot
While in New York recently for a briefing on the iMac Pro and FCP 10.4, I managed to steal a few hours to go and do one of my favourite things - taking a lightweight camera and a single lens to shoot casual images around a city. On this particular occasion I had brought the Blackmagic Pocket Cinema Camera and a beautiful 1940s vintage Swiss 25mm cine prime lens. I had recently been experimenting with this combination and then applying a modified version of Resolve's Kodak 2383 Film Print LUT, adapted to work directly on the BMD Film LOG footage from the Pocket camera.
Although I couldn't load the LUT into the camera - the Pocket doesn't support this - I shot with this look in mind, planning to cut together a little ambient video for fun. I find that the combination of a single prime lens and working to a stylised LUT forces me to think differently about what I'm shooting, a great way to refresh and re-set the eyes after a busy time of shooting to the requirements of serious projects.
LUTs and Proxies
In recent years we have been working constantly with custom LUTs by creating the Proxy files through DaVinci Resolve and applying the LUT as part of this process. Whether it's a heightened naturalism or harsh Black & White, working with the LUT throughout the editing process is great for keeping the planned look in mind while all the other creative decisions are being made.
Once I saw how effective the implementation of the Custom LUTs is in FCPX 10.4, I realised that I could cut my video directly from the source footage in Final Cut Pro. As part of the exercise in being decisive and committing to a look, I decided not to use the Pocket's RAW recording, instead settling for the ProRes HQ codec. This was also a great choice for editing natively in FCPX with no transcoding and being able to apply the custom camera LUT directly to the source footage meant that I never needed to look at the footage without this look applied.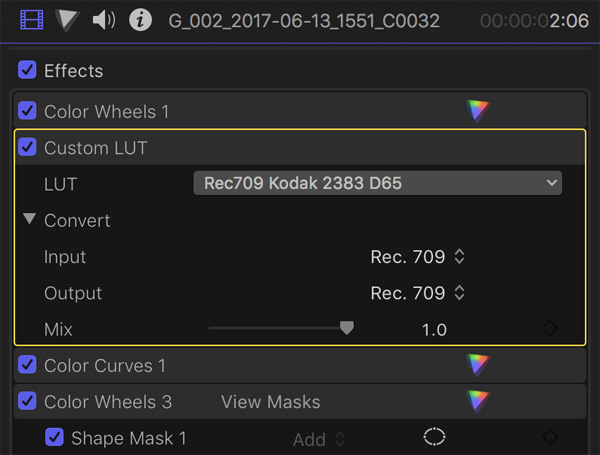 Although it wasn't necessary this time, I also tried generating Proxy files within FCPX and applying the LUT to those files. While this was successful, it is worth noting that by the nature of the Proxy format, these files are highly compressed and when I added the dramatic LUT, an inherent quality compromise resulted. It would be a case-by-case decision whether this was an acceptable compromise for editing. The Proxy files are a lot smaller than the full quality images and in some circumstances this would be important enough to justify the compromise. With our existing workflow, the ProRes Proxy encoding is done after the LUT is applied which means that the LUT isn't stretching out the highly compressed proxy files.
A couple of features that I would love to see added to heighten the functionality of the custom LUT's in FCPX in future releases would be to be able to select the custom Camera LUT during the import process, to save doing that as a separate step and then the option to render the LUT into the Proxy files as they are generated. This would allow the best of all worlds with good quality Proxy files with the look baked-in and full quality files to return to for final grading and mastering. But for now, the custom LUT's still make it much easier to edit with the chosen look applied.
Colour Wheels and Curves
The other really big improvement that I am excited about is the new colour grading controls in 10.4. One of the many innovations of Final Cut Pro X was the 'Color Board'. I know I'm not the only one who has tried to like the colour board and there are things it does well. Unfortunately the big problem is that it often requires the operator to make big mouse or trackpad moves in order to make tiny colour corrections. The classic example is that to add a little bit of warmth to the midtones, one of the most common grading tasks, requires moving a long way on the horizontal axis to the warm tones and then a tiny move up to add a little bit of that colour balance.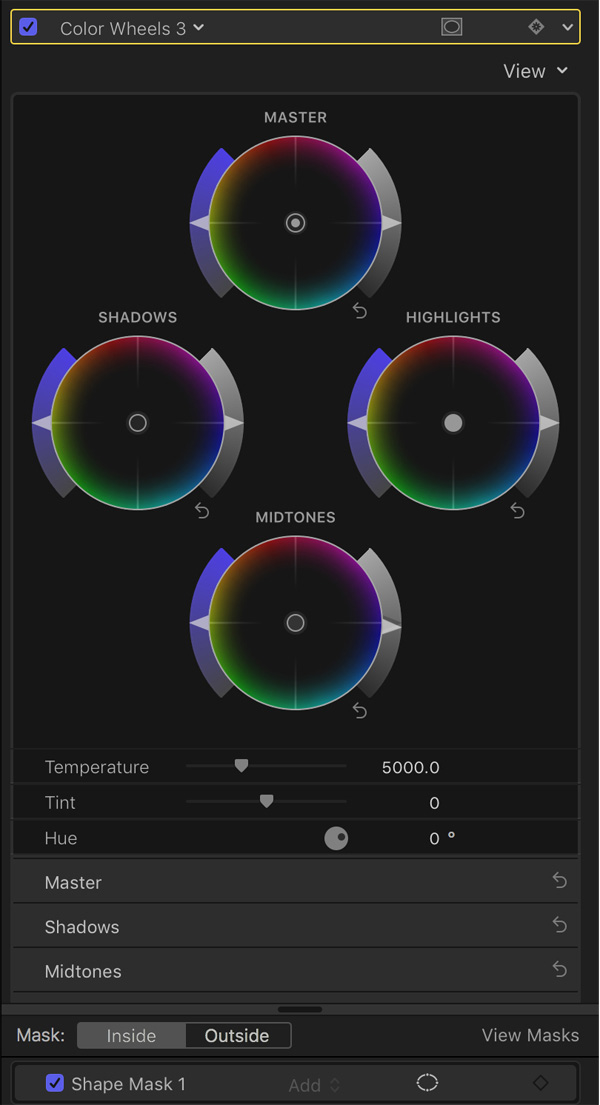 FCPX 10.4 adds more conventional Colour Wheels and Curves to its toolset and it takes grading in the app to an entirely different level of speed and precision. The Colour Wheels are also beautifully implemented with Master, Shadows, Mids and Highlights wheels and to the left of each is a dedicated Saturation Control and to the right, Levels. This means that with a minimum of movement it is practical to quickly make either dramatic or subtle changes as required.
Custom LUT as a Filter
To grade my New York edit, I took advantage of another option in the Custom LUT system, which is the capacity to add a custom LUT as a filter instead of directly into the footage. As I edited, I worked directly with the LUT applied to the source footage. When it came time to grade I removed the LUT from the shots on the timeline and then added a set of Colour Wheels and then the Custom LUT and after that, Colour Curves. This gave me a nice selection of tools to quickly adjust the grade both before and after the LUT.
This is important because there are many operations that work best when performed in the LOG space before the LUT, such as tweaks to overall colour balance, exposure and most importantly contrast, to control which shadows and highlights are protected and which the LUT is allowed to crush.
This filter option is significant when you understand that applying the LUT on a Node with Effects, or filters, on the clip so that nodes can be added both before and after the LUT. The colour and contrast changes before the LUT benefit from the wider dynamic range. Also, because the LUT re-maps the image based on brightness and colour values, making these big corrections before the LUT usually results in more consistent results from the LUT itself. More subtle changes often then work well after the LUT.

The great thing about the way that both Resolve and 10.4 do this is that while you're making the changes before the LUT, you can be seeing the results with the LUT applied, so you're effectively adjusting the shot to match the LUT.
In combination, these tools make it realistic to quickly do a high quality picture finish without leaving FCPX. Before these tools were added, there were projects that justified going out to Resolve for a full scale grade and ones that had to be finished quickly in FCP with minimal grading. The addition of the Custom LUTs, Colour Wheels and Colour Curves makes it possible to fill that gap and do a quick but high quality grade on even the smallest of projects, like my little New York edit.
Growing Up
I remember when the old Final Cut Pro went from Version 3 to Version 4. Version 3 was exciting but version 4 had a different level of confidence and reliability. It was more grown up. In many ways 10.4 is the Version 4 of FCPX more than 10.4 of FCP. It's fast, strong and incredibly flexible. With the 10.4 release it looks like Final Cut Pro X has grown up too. www.maincoursefilms.com
Words and images: Ben Allan ASC