Avid | On Demand SaaS Platform to Deliver Media Workflows in the Cloud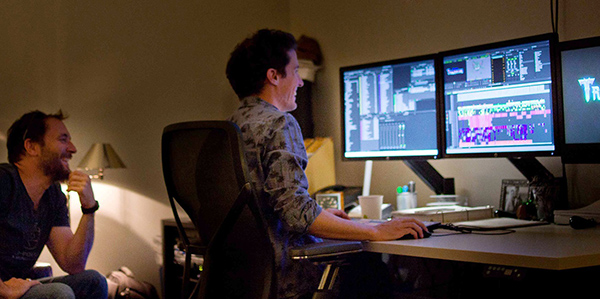 Avid l On Demand, introduced at NAB 2018, is a cloud services and applications platform developed so that media organizations can deploy the capabilities they need on a per project basis, only when and as required, and without a deployment phase or large capital outlay.
A team can use Avid | On Demand to manage and deliver content to any device anywhere, inside a secure environment with controlled access. Many of the content transformation and quality control tasks can be automated, and the level of cloud resources needed to complete a job can also be allocated automatically. Users only pay for the resources they need, when they need them, without having to integrate or manage third-party hardware or plan ahead against low utilization of investments.
More typical cloud resources include asset management, software and storage. The cloud-based shared media Library On Demand is for storing, managing and searching for content, using MediaCentral to connect dispersed teams. Editors, loggers, directors, producers and archivists connect to a common indexed library that makes media accessible from different devices.
Editorial On Demand is available for customers who need to increase or change their editorial capacity to handle a new project. Instead of investing in and setting up new systems, they can pool together the necessary resources from an Avid On Demand dashboard with only the Avid Media Composer seats and storage they need, and then retire them again afterwards. Access is always controlled and within a secure environment. The storage supports shared folders, projects, bins and media for collaboration from dispersed locations.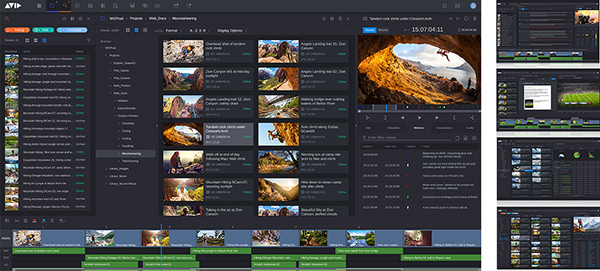 Avid On Demand resources refer not only to storage and software seats but to various searching and content transformation services. The new Avid l AI suite applies machine learning and cognitive services to production workflows via Avid's and third-party capabilities.
One of these is a phonetic search service that automatically indexes media so that users can find content by typing in a word or phrase. Avid | Illuminate On Demand automates the process of closed captioning and language verification as part of the content supply chain. Or, it can be run as an on demand service that analyses whole libraries of media to save time and resources, and increase accuracy. Media Central users can also use Microsoft's Cognitive Services to auto-index content using machine learning algorithms such as facial detection, scene recognition and speech to text indexing, creating a library of rich metadata that can be searched.
The Avid | Transformation suite of services transcodes and packages content for delivery to any platform. They include both Avid and third-party services - like Microsoft Azure Media Services, for example, that allow users to build and scale cost-effective, complete media distribution systems that can upload, encode, package and stream media to Windows, iOS, Android, Adobe Flash and other devices and platforms.
Avid On Demand systems and services will be available, hosted on Microsoft Azure, after mid-2018.
More to Come from Avid at NAB 2018
At NAB, Avid also announced a nearline extension to its Nexis line of software-defined storage equipment, called E5 NL, on which its updated news, sports and post-production workflows are based. Details about E5 NL and these new workflows will appear shortly on Digital Media World. www.avid.com