Cinedeck's CineX API Streamlines Mastering Pipeline at ENVY Post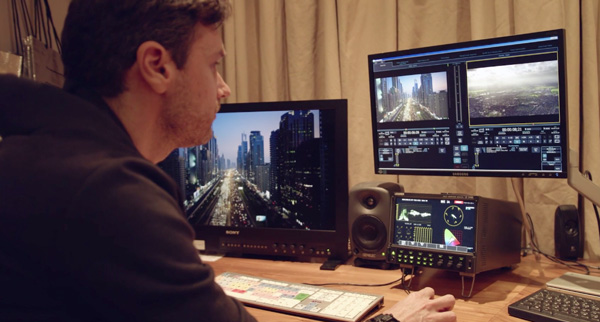 One of the first installations of the Cinedeck CineX API is at ENVY Post Production in London, integrated with their Reach Engine media asset management system from Levels Beyond. ENVY produces thousands of masters per year, which means speed is critical both for their clients and for their internl workflow. Head of Operations Jai Cave said that although studios and facilities have moved from linear to file-based productions, the productions themselves still work in almostthe same way – changes are still requested up until the last minute.
CineX API is a RESTful API toolset launched in early 2018 that supplies the keys for automating various file modification processes, including Cinedeck's insert edit. CineX API enables a 'No Transcode' workflow by manipulating existing file essence instead of re-rendering, exporting and quality controlling entirely new files.
ENVY finds the CineX system extremely efficient – not ony does the ability to insert edits directly into files without copying or re-wraps improve QC time between requested changes and delivery, but updates can also be made to masters and deliverables at the same time. "Through our own MAM system and the CineX API, our service improves because we can turn around clients' changes very rapidly," Jai said.
"The MAM we have in place manages the life cycle of thousands of masters and so we needed a tool that would fit into that workflow. The API made this possible and in the meantime, we have also acquired CineX's efficency. Cinedeck worked with us on the integration, listening to our feature requests and taking into account the parts of our system that we wanted to include. We ended up with a very close fit into our workflow." Since then, it has also been important to ENVY that Cinedeck continues to add functions and new codecs, so that their pipeline and client experience continue to improve over time.
With unrestricted API and command-line access to all of the CineXtools functions, CineX API enables changes to be made to many files or just one, all under control of any MAM capable of addressing routines via a RESTful API. Because an insert edit takes only a small portion of the processing power that a typical transcode workflow would use, it avoids over-burdening hardware requirements, making it cost-effective within existing automated file delivery workflows.
Typical transform workflows such as changing a slate, then re-encoding and re-checking a series of 30 episodes could require up to a week of work. With CineX API, a connected MAM could complete the job in a few minutes. cinedeck.com